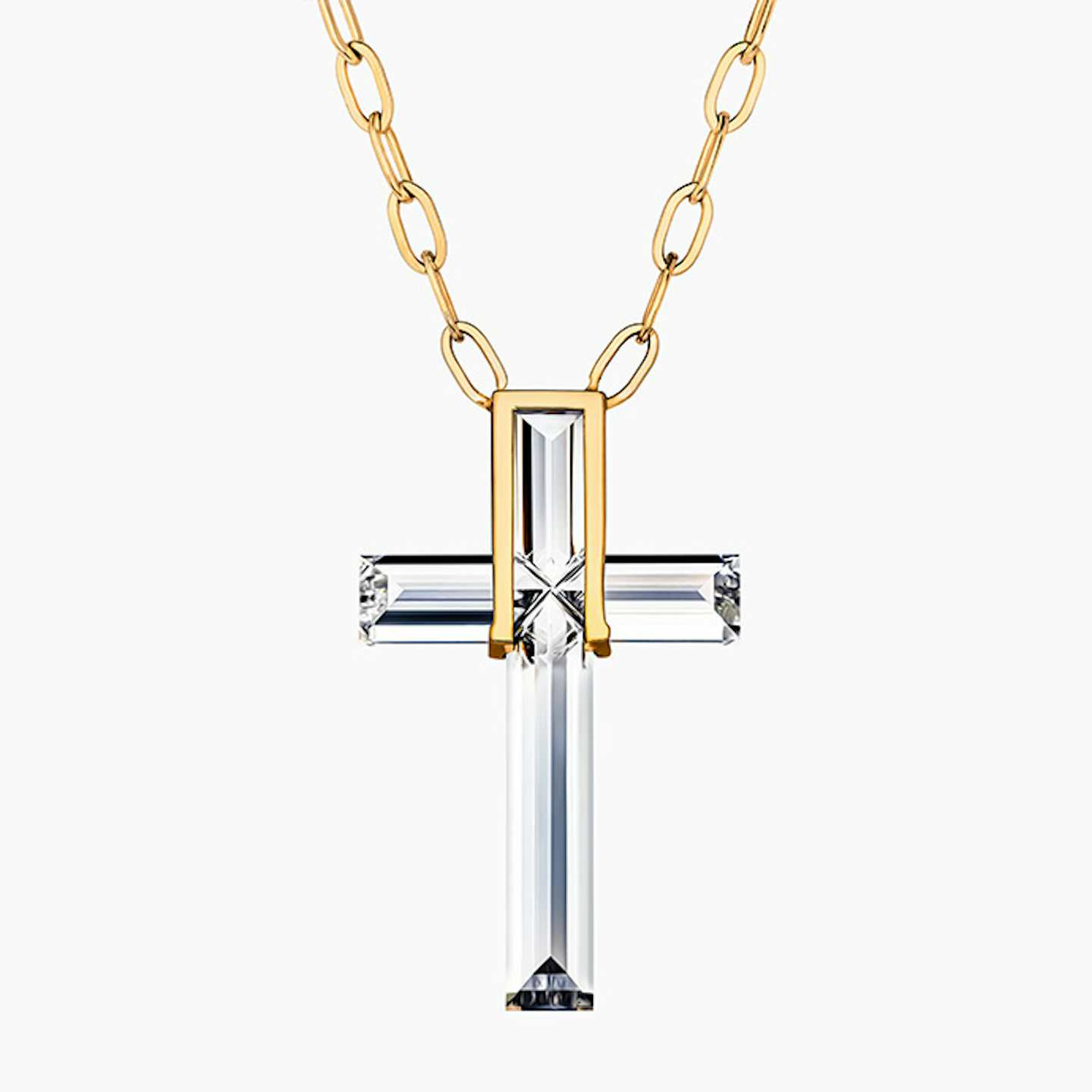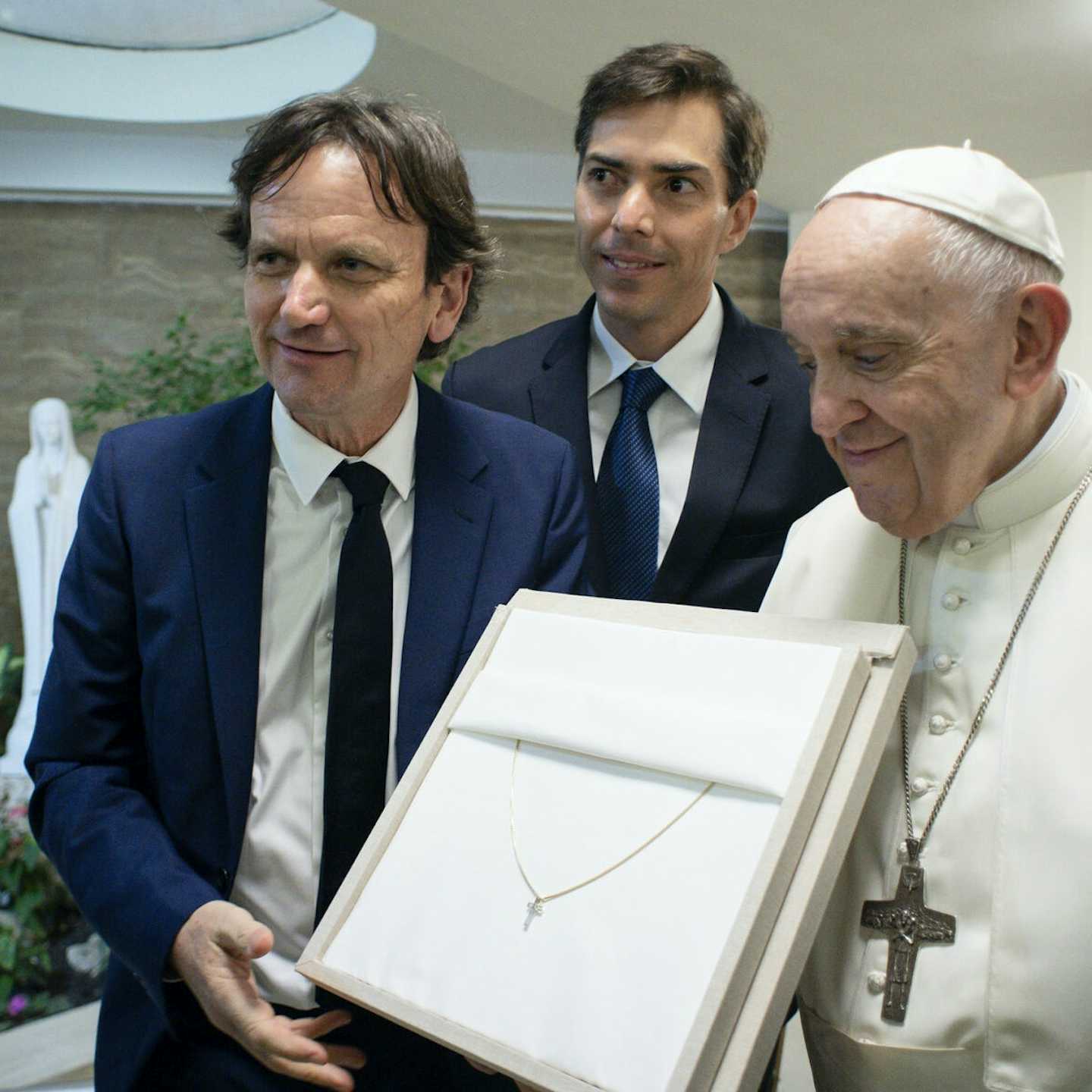 VRAI Solitaire Cross
Arguably one of the most iconic pieces of jewelry created in 2,000 years, the nearly inch-tall VRAI Solitaire Cross is one single crystal of VRAI created diamond.
Blessed by His Holiness Pope Francis on Thanksgiving Day 2021, this patent-pending piece of jewelry is a pinnacle of craftsmanship requiring a culimination of breakthroughs from diamond creation to diamond cutting and polishing.
All proceeds from this auction of the first three crosses will go to Scholas Occurrentes.
Total Amount Raised: $89,964
This auction ended on Dec 27, 2021, 2:00 AM
End Date:

Dec 27, 2021, 2:00 AM
VRAI created diamond
One single crystal of diamond of approx 4.7 carats and 22mm x 14mm size.
Sustainably grown by Diamond Foundry in Wenatchee using zero-emission energy.
Cut from a 30-carat rough by Diamond Foundry in San Francisco.
Final polish in VRAI's Xi'an workshop.
Setting
Metal: 18k Yellow Gold or Platinum (to be chosen by each winner).
Setting: Half Bezel or Full Bezel
Chain length: 16-18"
About Scholas Occurrentes
Scholas Occurrentes is a worldwide network of schools promoted by Pope Francis with special emphasis on those with fewer resources. Open to all faiths and none, Scholas is independently funded. Learn more
From His Holiness Pope Francis
"The earth's resources are being plundered because of short-sighted approaches.
Mining extracts wealth from land that paradoxically does not produce wealth for the local populations who remain poor.
Radical paradigm change is required for the entire resource sector — towards sustainable development and an integral ecology."
Converting greenhouse gases into pristine diamond using zero-emission energy is an inspiring example of it!
Notify me about VRAI auctions