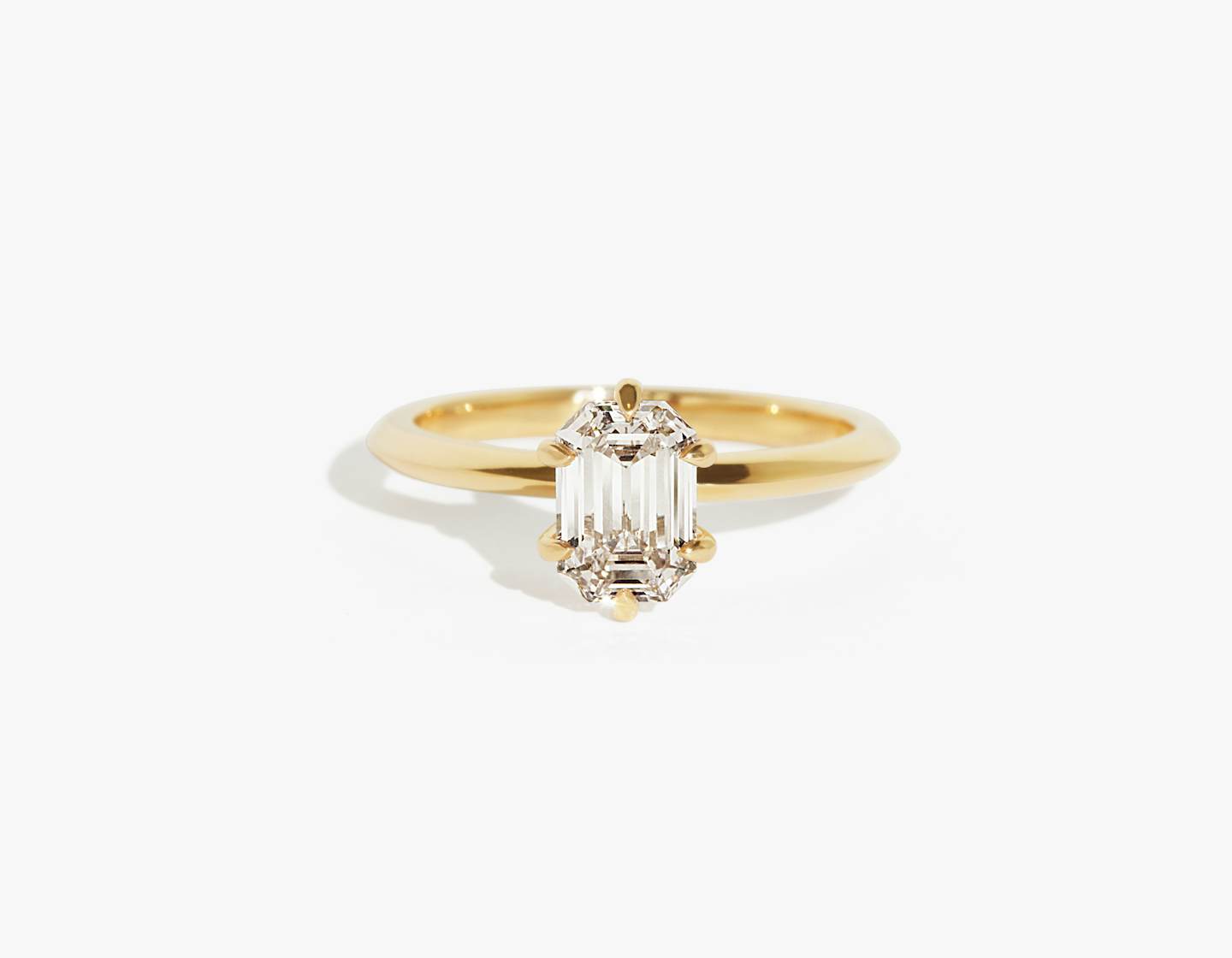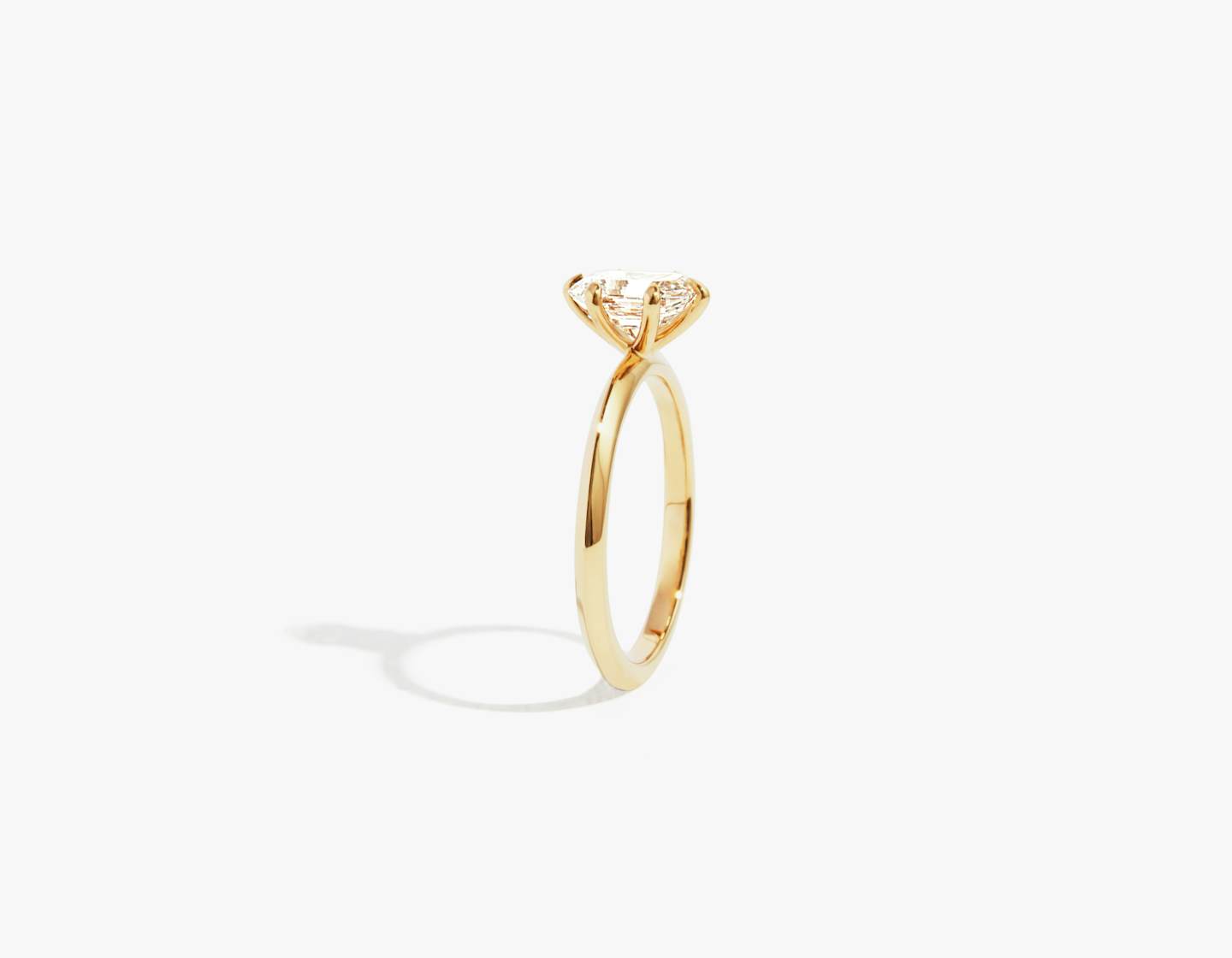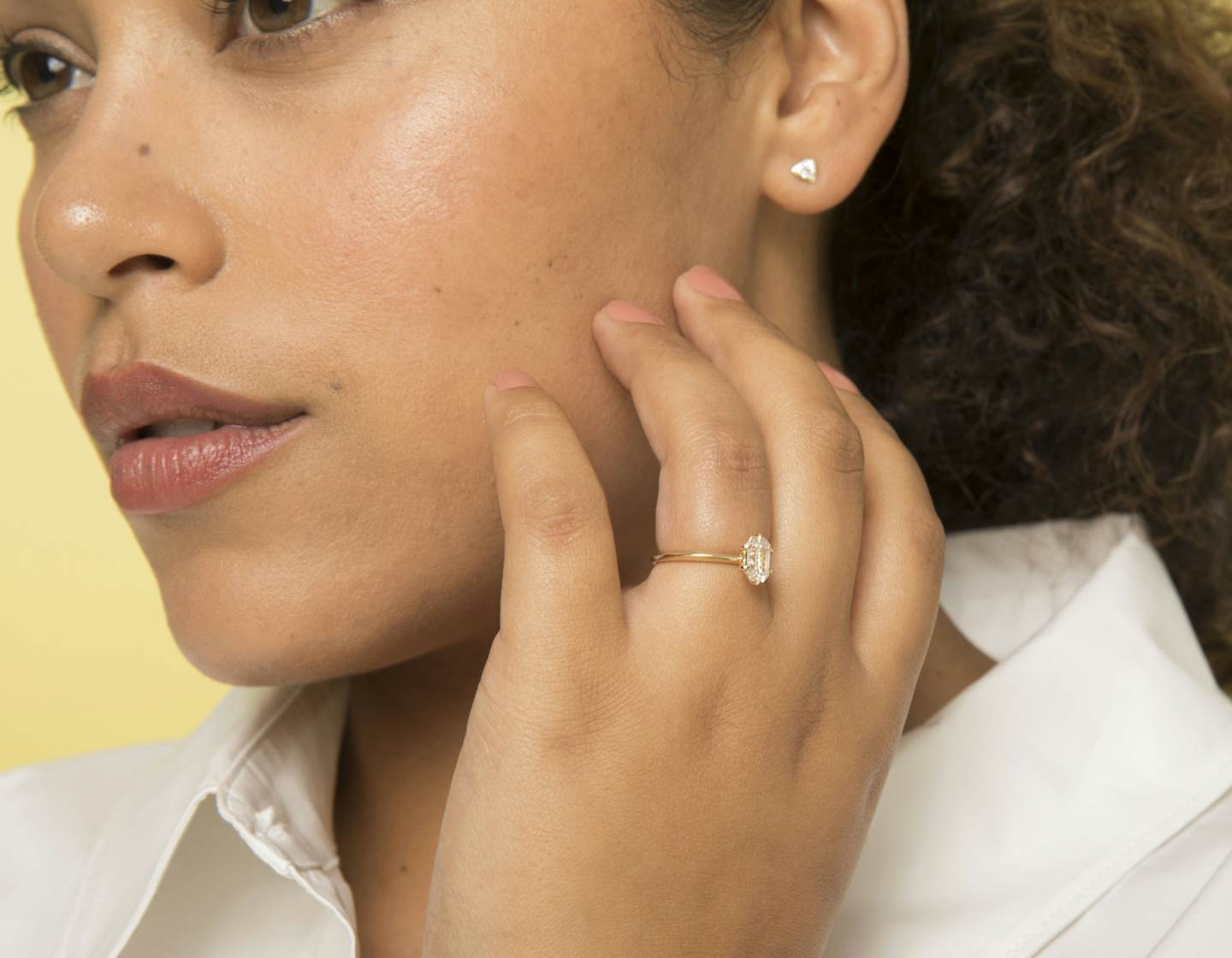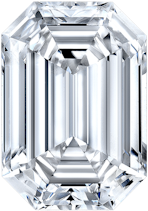 Shown on ring size 6
The Knife-Edge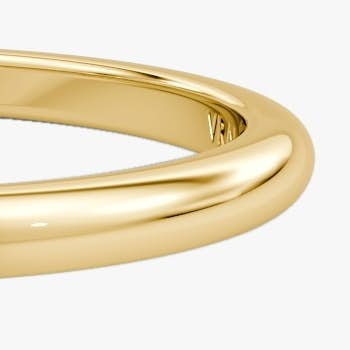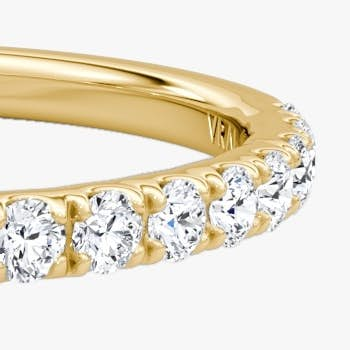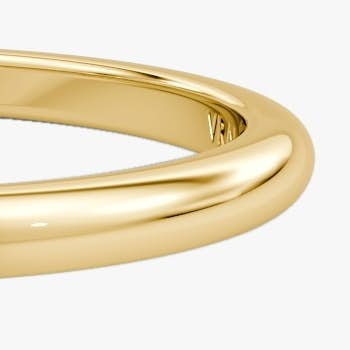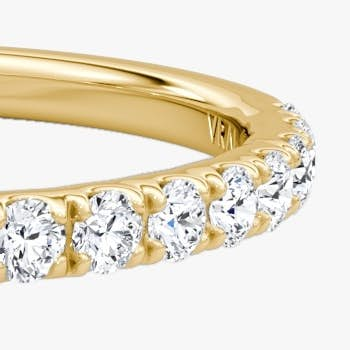 Drop a hint
Copied to clipboard
Sustainably created diamonds
Made to order in 14-18 business days
Free US shipping and 30-day returns
The Knife-Edge engagement ring is our contemporary rendition of a classic style. Sloping edges form a subtle meeting point creating an elegant silhouette with minimalist appeal. A slightly tapered band adds depth and dimension spotlighting your diamond's brilliance.
Proudly made with created diamonds for a more sustainable future.
Band Width:
1.70mm (Plain) | 2.50mm (Pave)
Band Depth:
1.60mm (Plain) | 1.70mm (Pave)
Pave Carat Weight:
0.21ct
Measurements based off a size 6 ring plain 18k yellow gold band with a 1ct center diamond
Enjoy complimentary express shipping and 30 day returns, including insurance. We require a signature upon delivery for all orders over $1,500. See our
FAQ
for details.