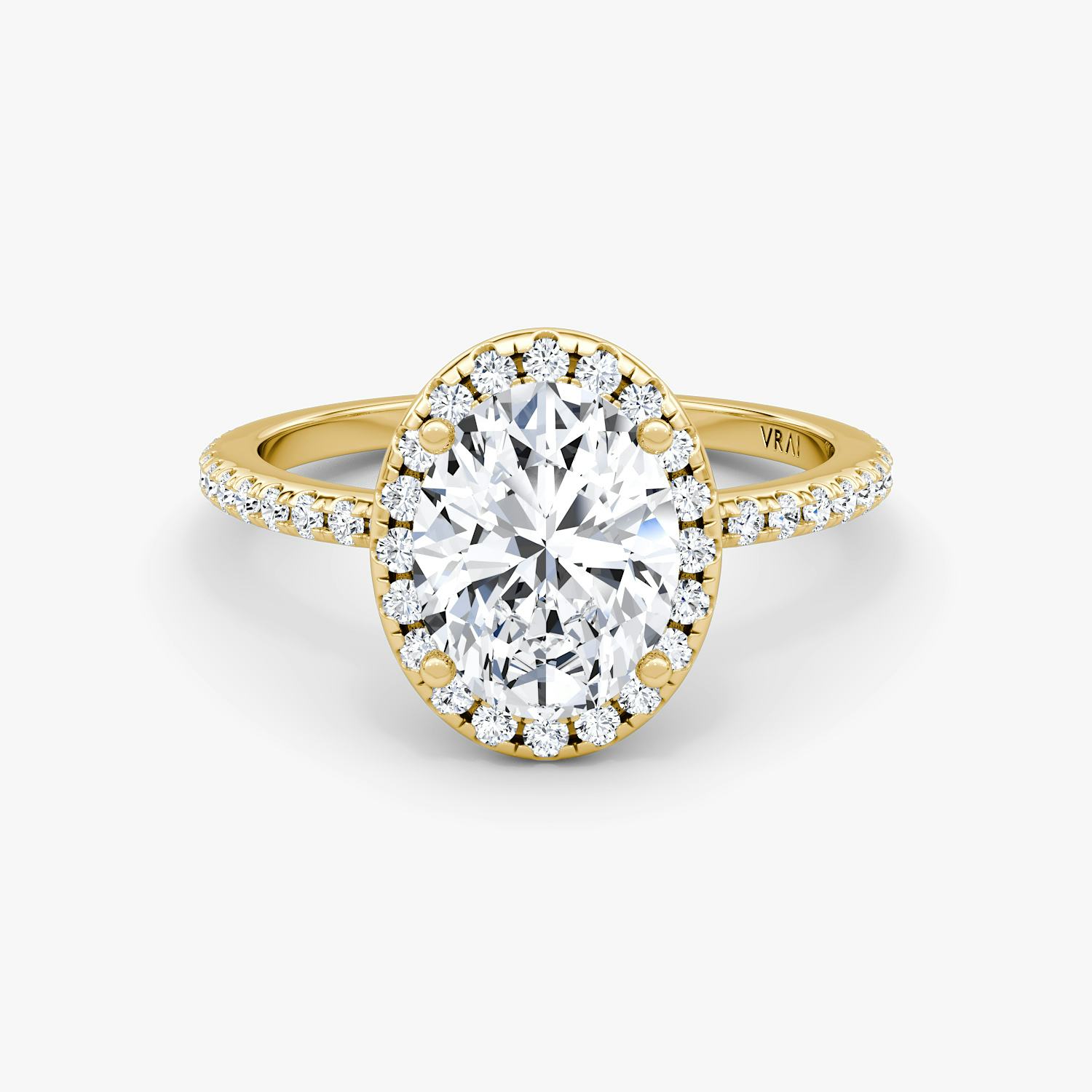 Shown with 1.5ct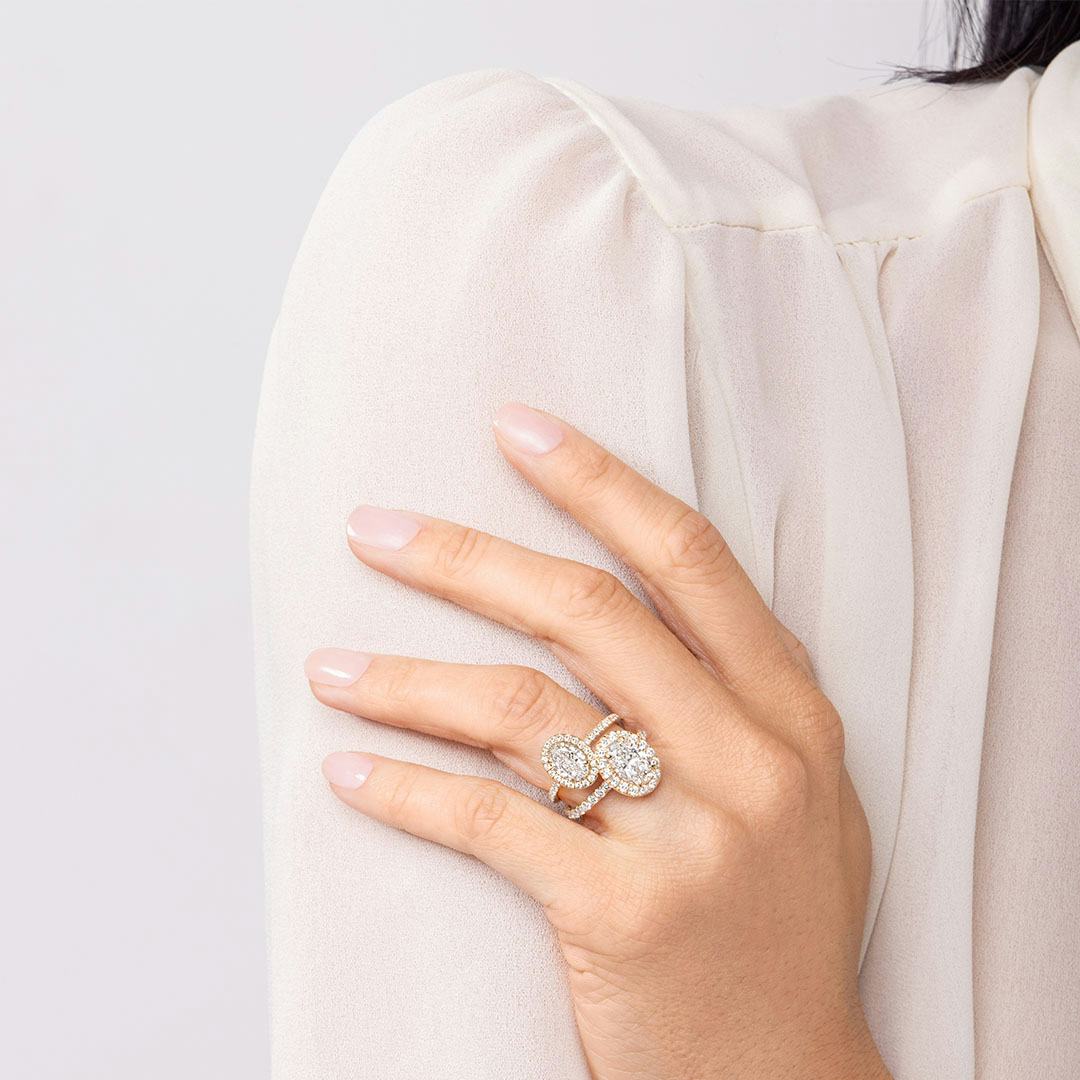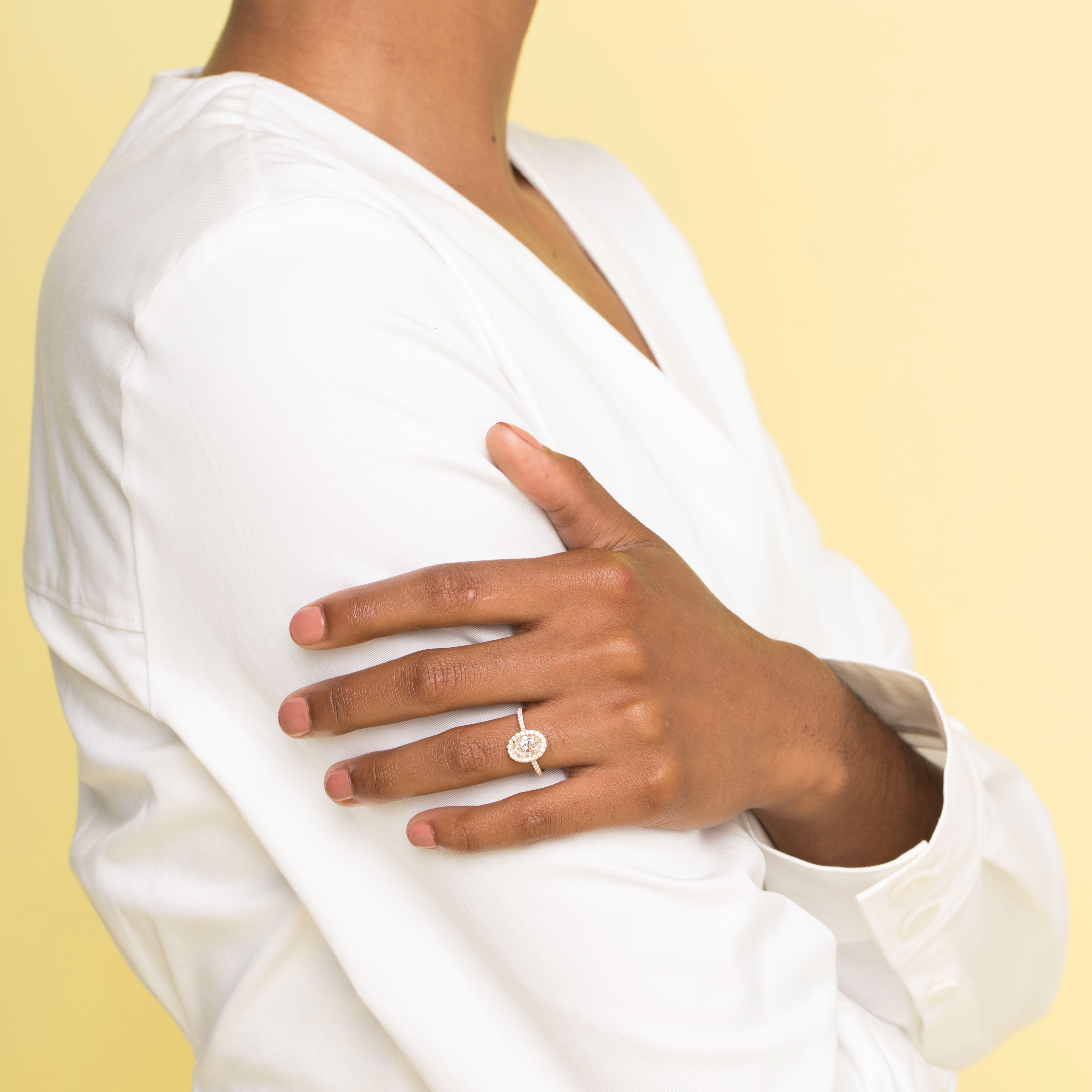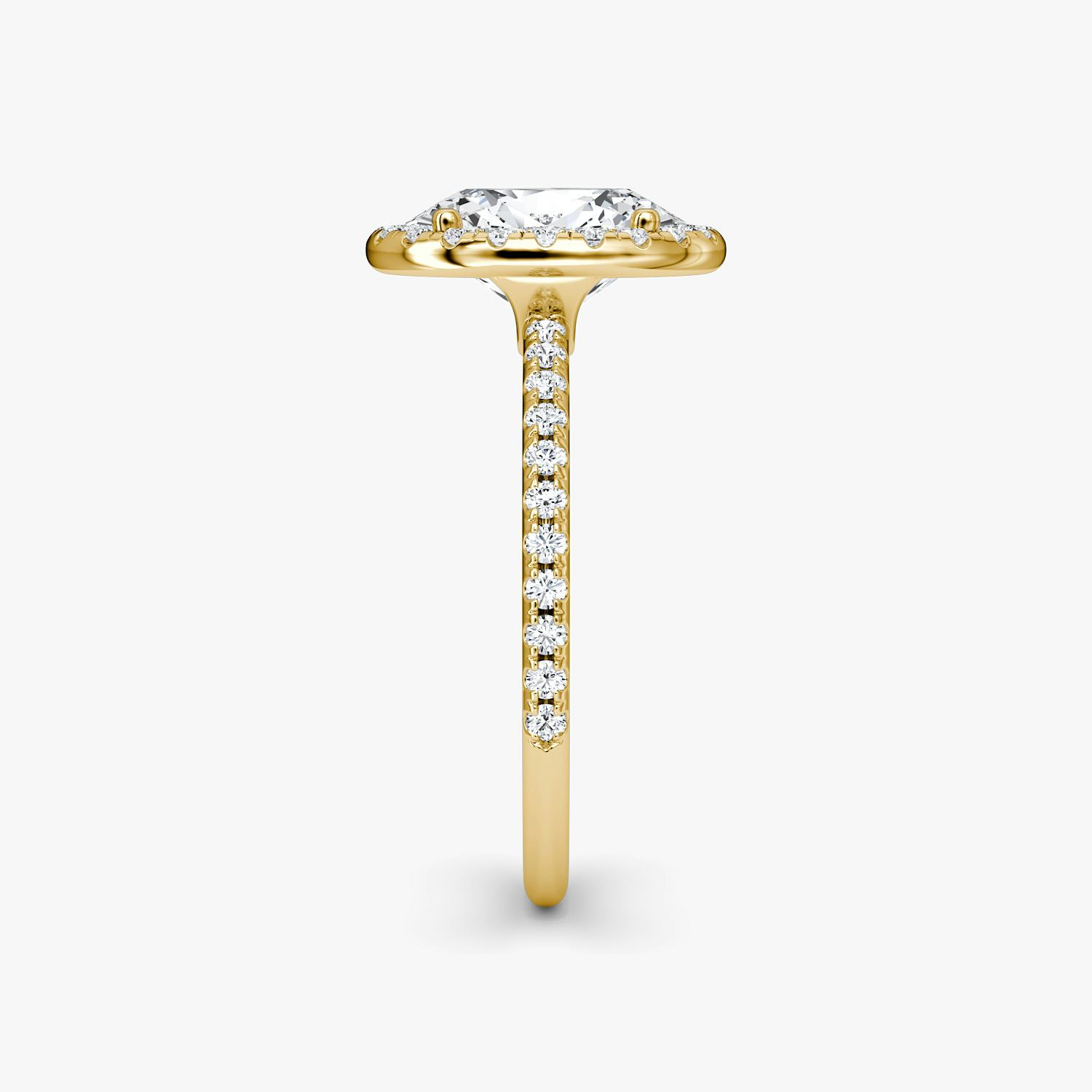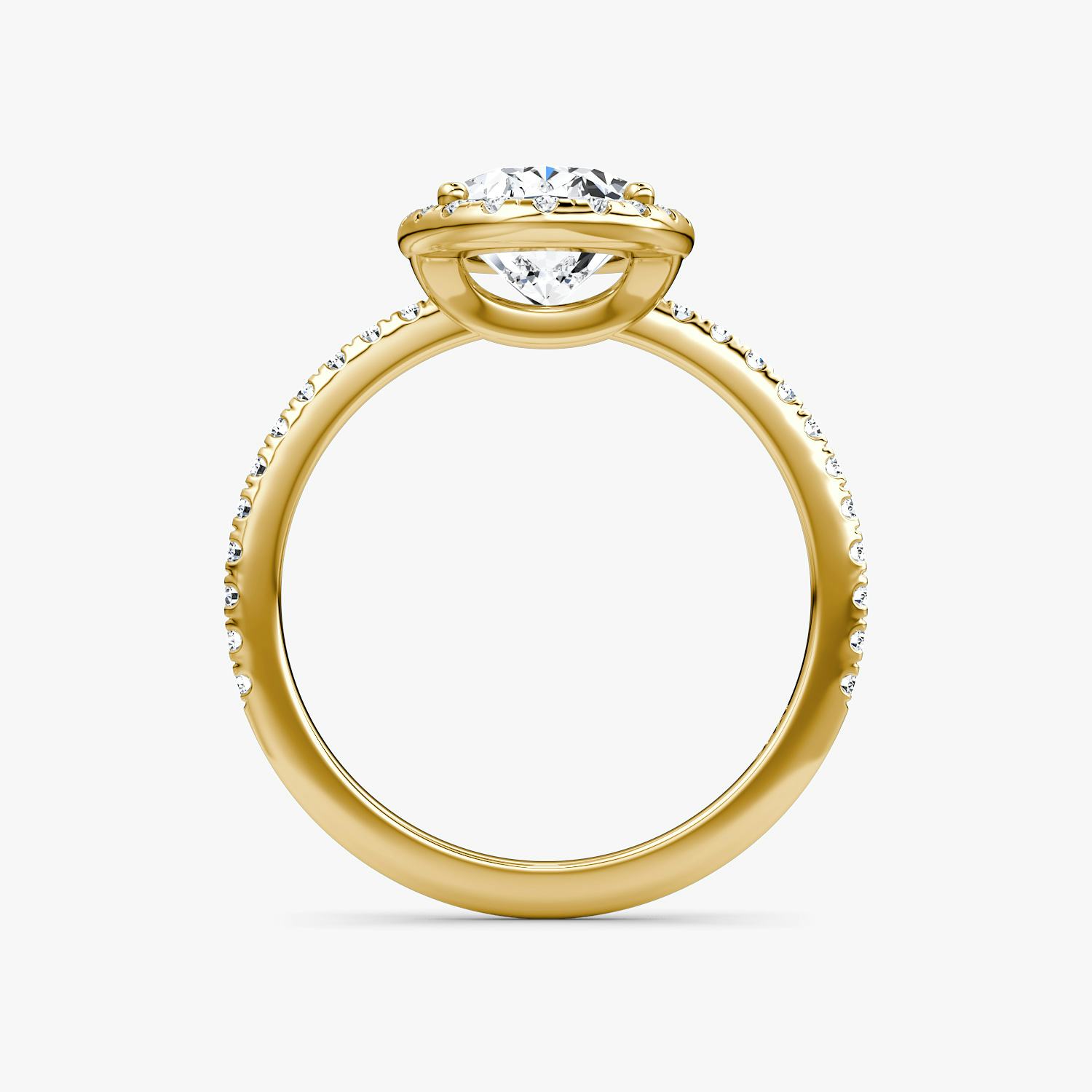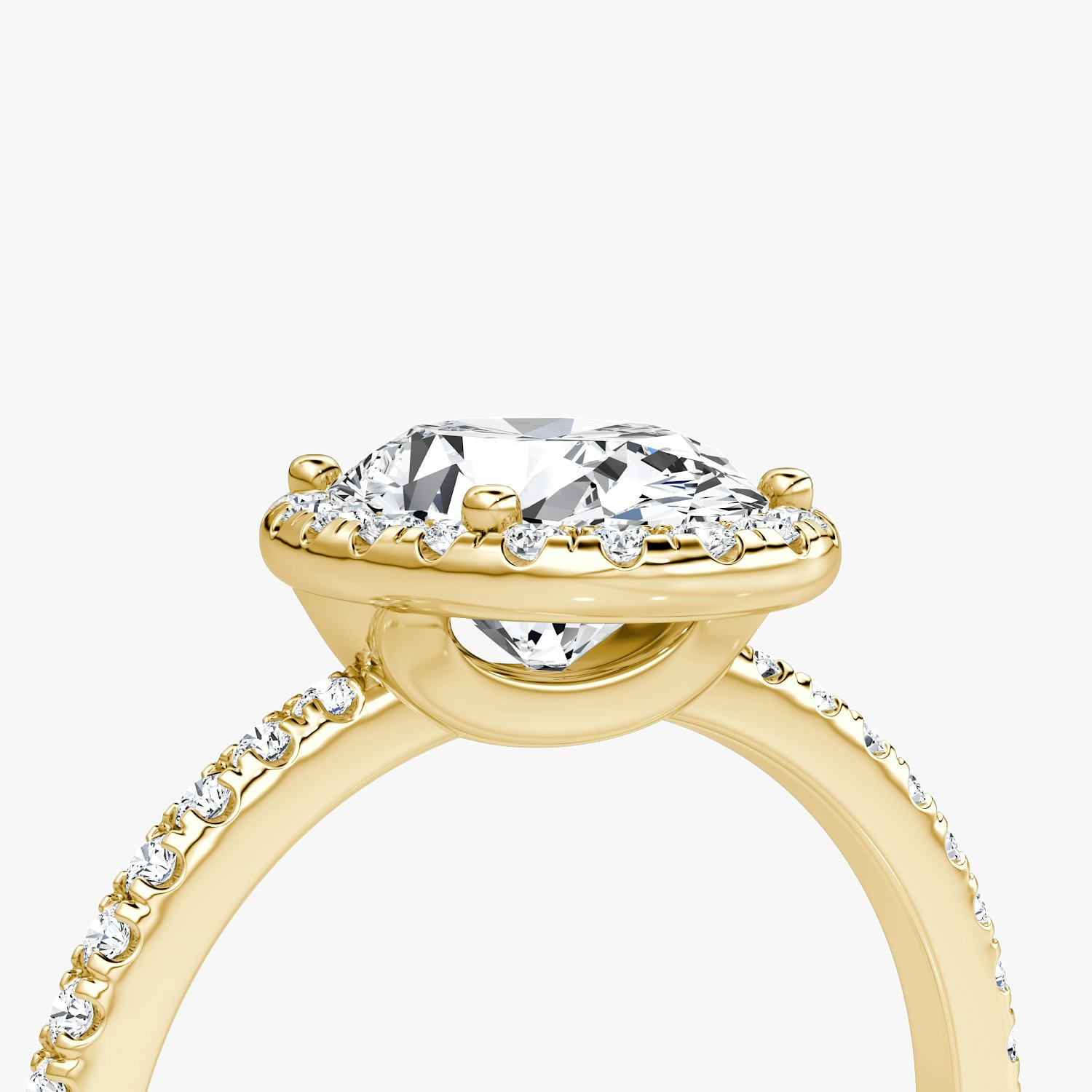 The Halo Oval Engagement Ring
Starting at $1,700
VRAI created diamond
Made-to-order. Ships by Fri, Jun 23
Need more time to think?
Email this customized ring to yourself or drop a hint.
Details
The Halo ring in 18k yellow gold with an oval cut diamond and pavé band
The Halo engagement ring is our rendition of a classically romantic setting. A radiant series of individually handset pavé diamonds accent the brilliance of your center stone. Thoughtfully designed to sit low on your finger and flush with your wedding band, our signature sling dips slightly below the band, drawing in light so your diamond shines bright.
Band width: 1.70mm
Band depth: 1.60mm
Setting height: 5.30mm
Gold/Platinum metal weight: 2.50g (Ring size 6)
Pavé carat weight: 0.14-0.19ctw (Plain) | 0.32-0.37ctw (Pavé)
Shown with center stone: 1.5ct
You said yes
@vraiofficial
Frequently asked questions
The Halo oval engagement ring in yellow gold is highly sought after for both the Oval VRAI created diamond at its center and its vintage-inspired setting. The oval is the second most popular diamond shape, after the Round Brilliant. And Halo engagement ring settings, an Art Deco favorite, are perfect for those wanting an heirloom-inspired design in classic 18k solid yellow gold.
An oval engagement ring with a halo is a solitaire setting that highlights one singular oval cut VRAI created diamond surrounded by a "halo" of small pavé set diamonds. This setting, made popular during the Art Deco era, is also known for making the center stone look larger than its actual carat weight.
The best wedding band to pair with your Halo oval engagement ring is the one that suits your personal style best. However, popular options include the Infinity Band because its pavé set diamonds are similar to those in the halo. The Alternating Shapes Band or Half Pavé Band would also pair beautifully. For personalized guidance on creating your wedding ring set, speak with a diamond expert.
Deciding on carat weight is up to personal preference and budget. On average, a 2 carat VRAI created diamond will appear 50% larger than a 1 carat diamond of the same cut — so not twice as large. The main difference between the two will be increased price as larger carat weights are rarer and more valuable.