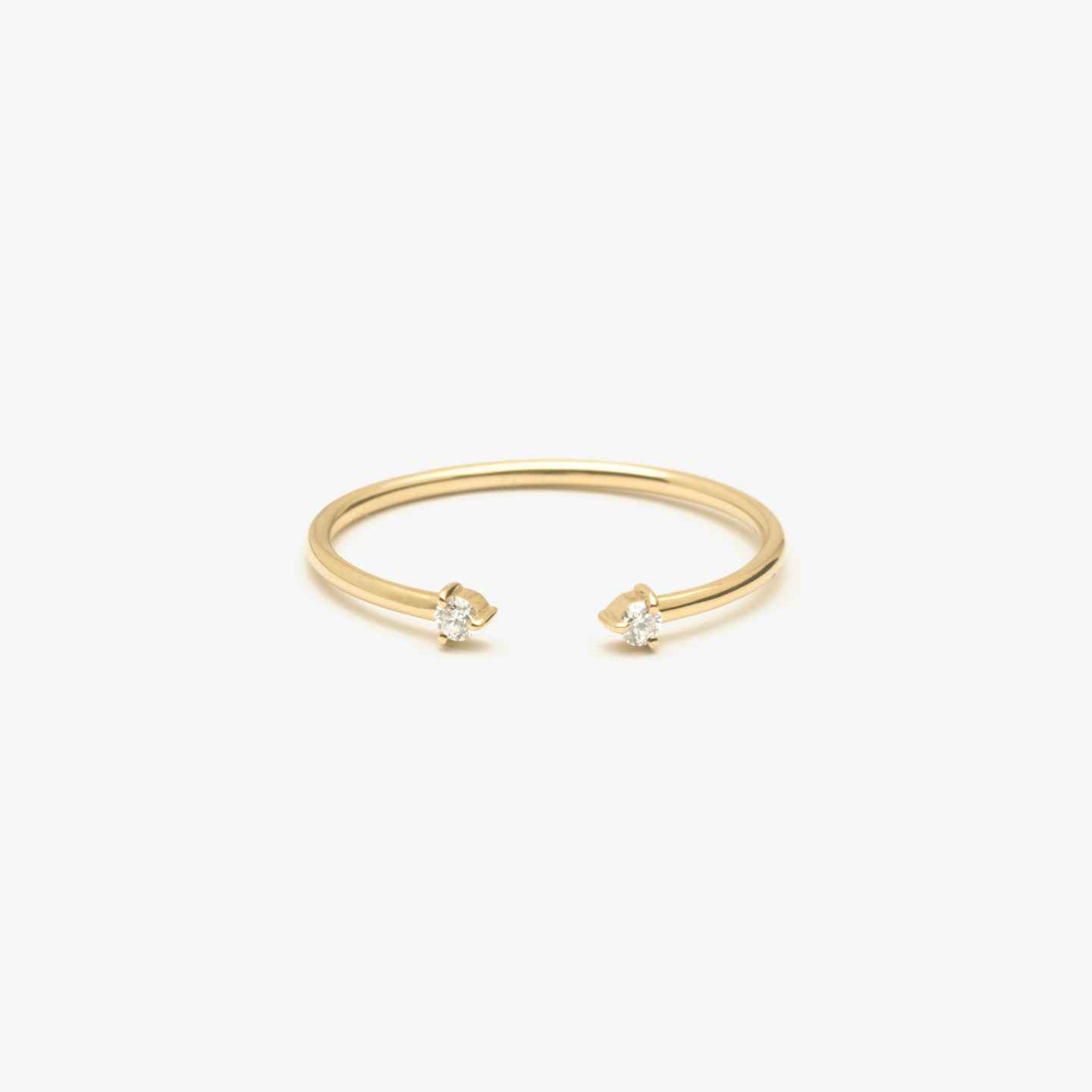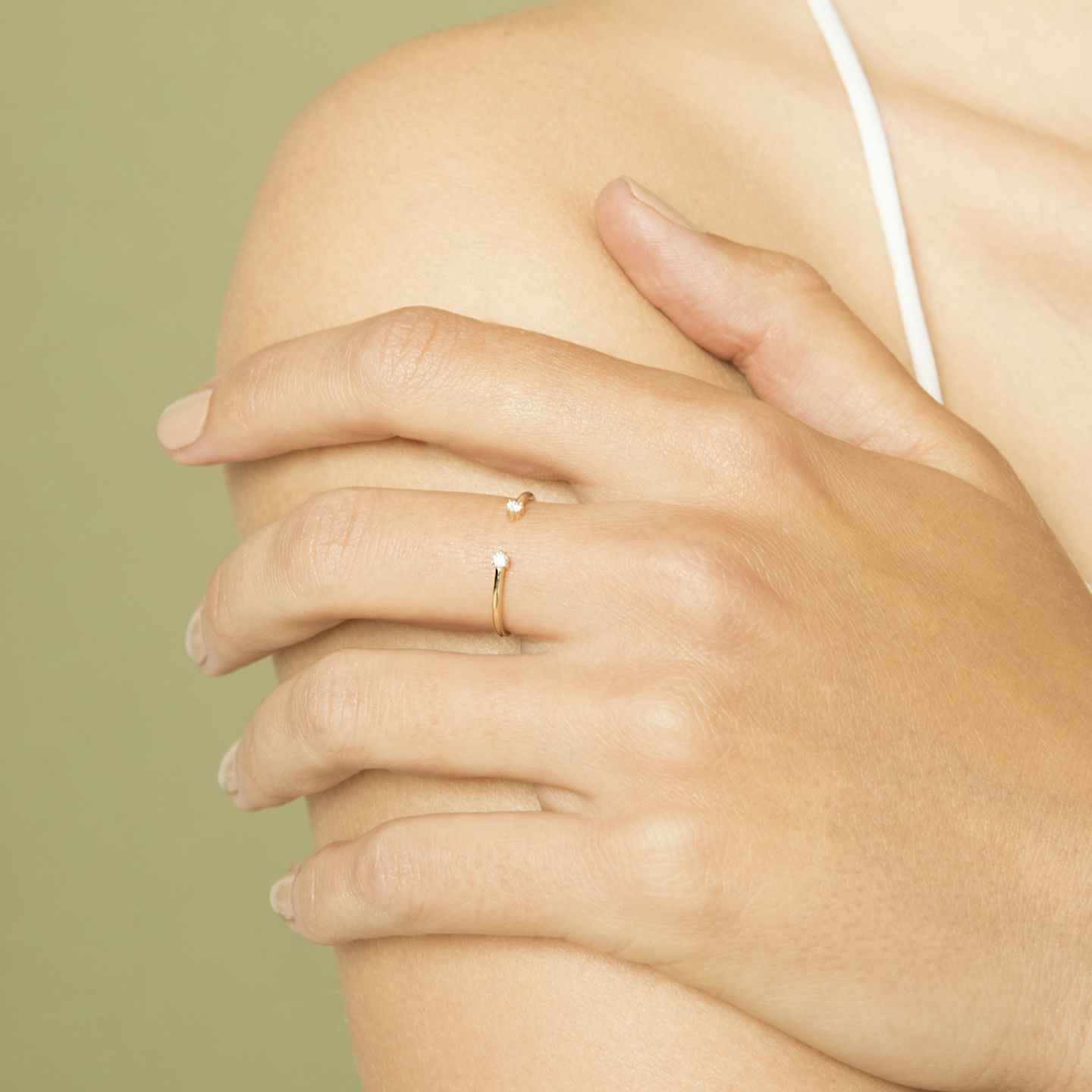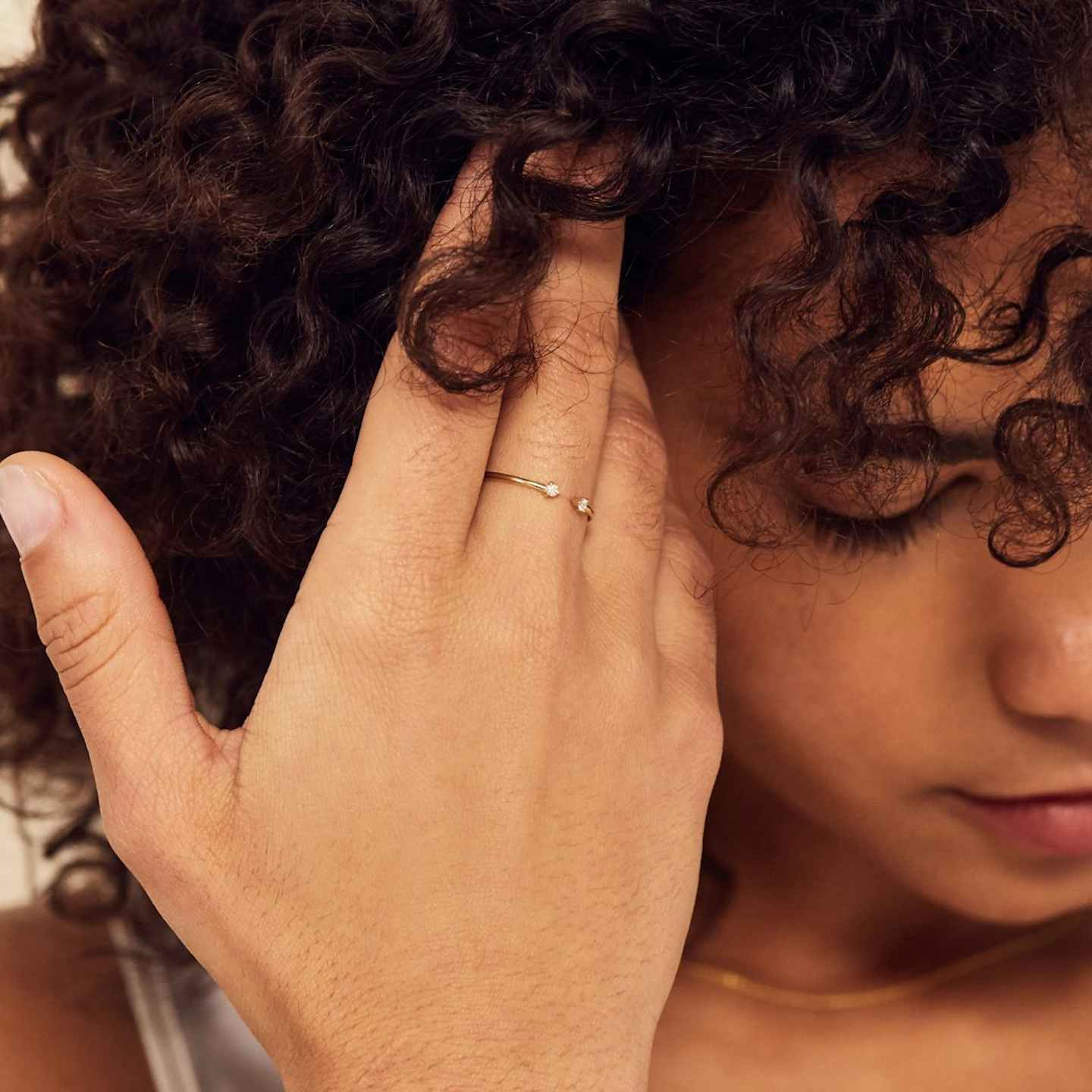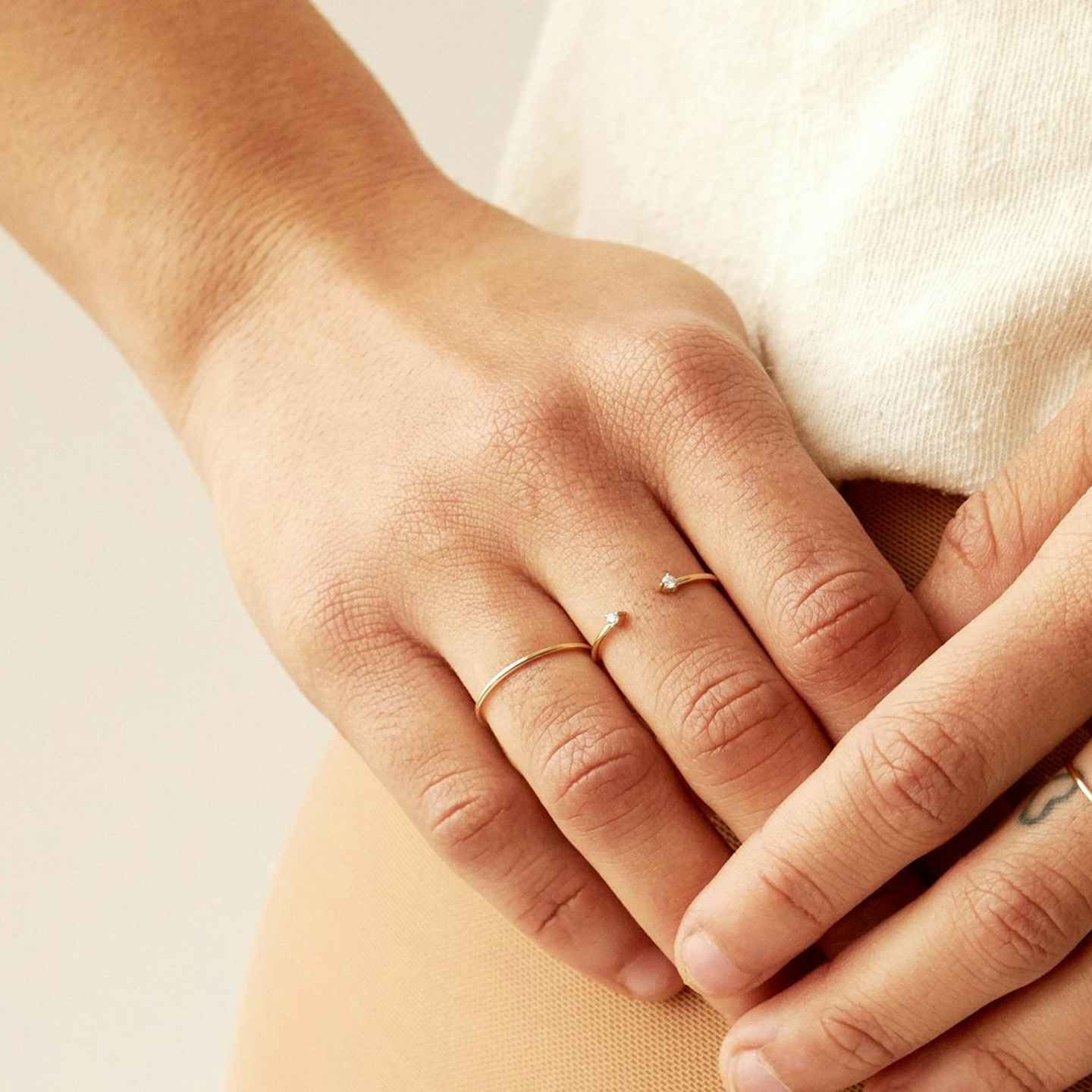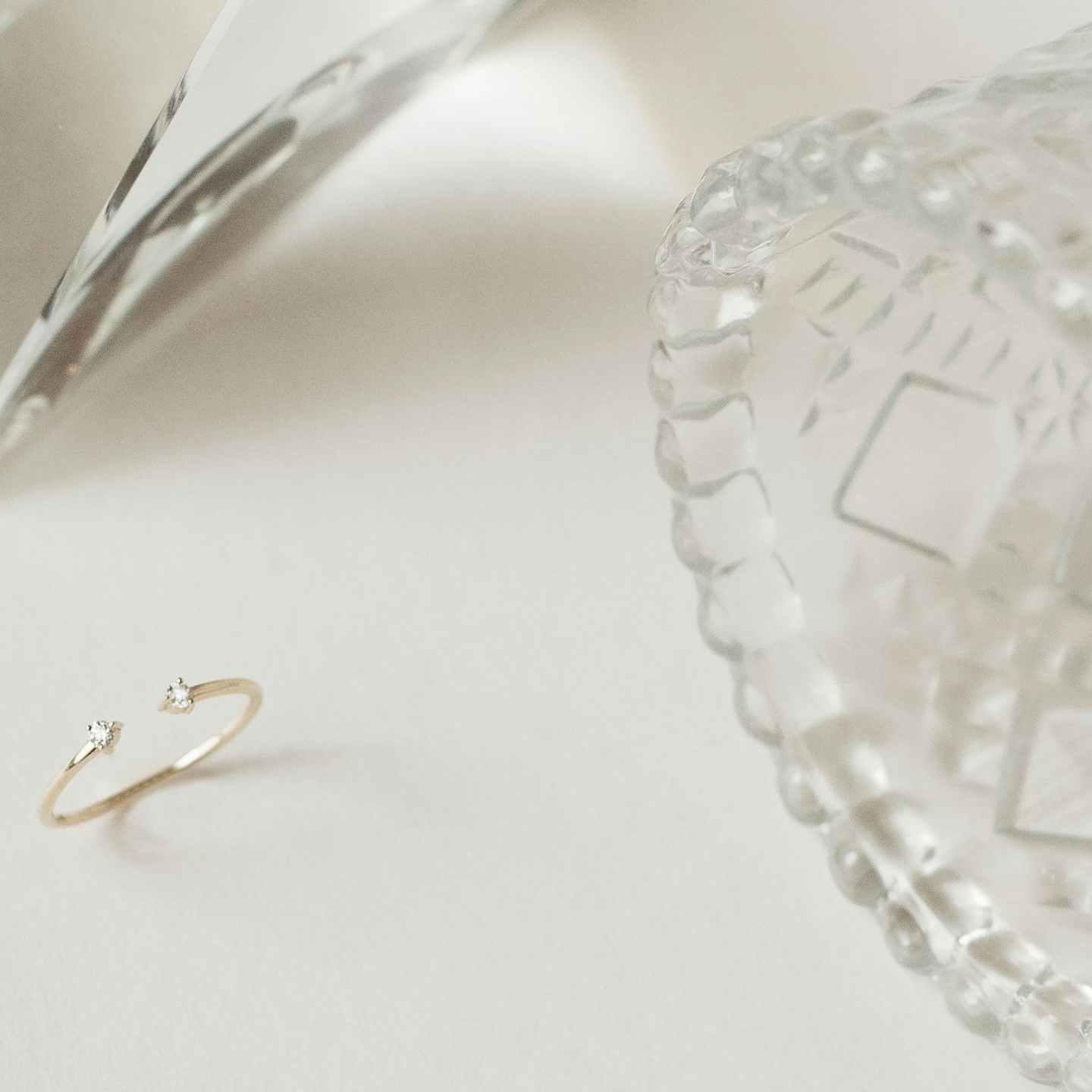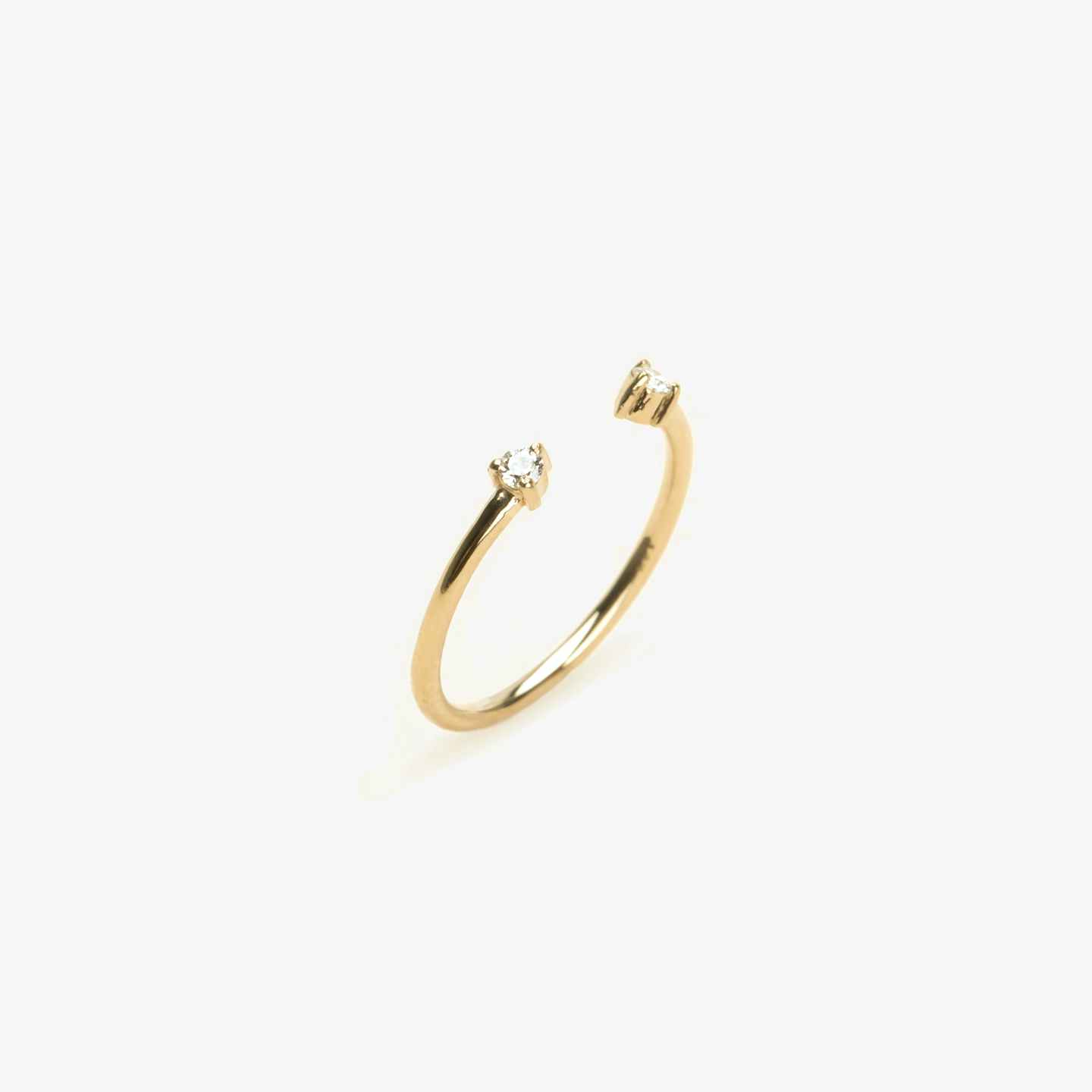 Tiny Cuff Ring
$245
Estimated to ship by September 23
Design
There's beauty in the small things. A balance of casual and elegant, two .02 round brilliant diamonds anchor a solid 14k gold band. The Tiny Cuff Ring's open space allows for flexibility in fit, making this a sparkling complement to any combination of rings.
VRAI created diamond
Two 1.7mm Round Brilliant diamond sustainably created by VRAI
Size is slightly adjustable
Carat weight:
.04ct total diamond weight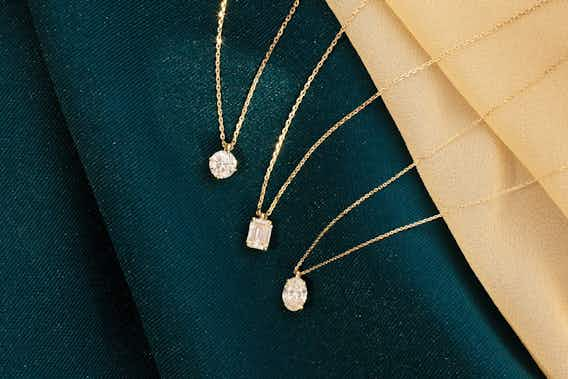 No middlemen
Our diamonds come directly from our own foundry, with no middlemen or their markups involved.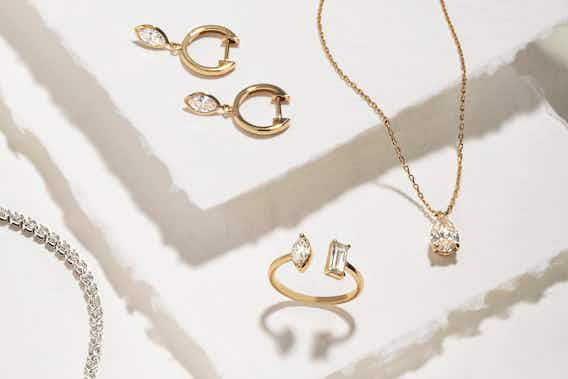 Refined designs
Refined to the very last detail, our designers create fine jewelry that spotlight your diamond first and foremost. With a desire to do things differently, we only work with the highest quality materials and reimagine timeless designs.