Why You'll Love Our Custom Designs
Creating your very own custom engagement ring or fine jewelry with our team of diamond experts at VRAI is a little like falling in love. It starts with a simple conversation and ends with a shared vision for the future. The future here entails our master craftsmen, designers, and diamond experts creating a one-of-a-kind VRAI selection featuring lab diamonds grown in our zero-emissions foundry for you to cherish forever. To understand more, we speak with Grace, VRAI's Director of Sales and the head of the diamond expert team to discover why our customers fall head over heels for an innovative, sustainable, white-glove creative process unlike any other.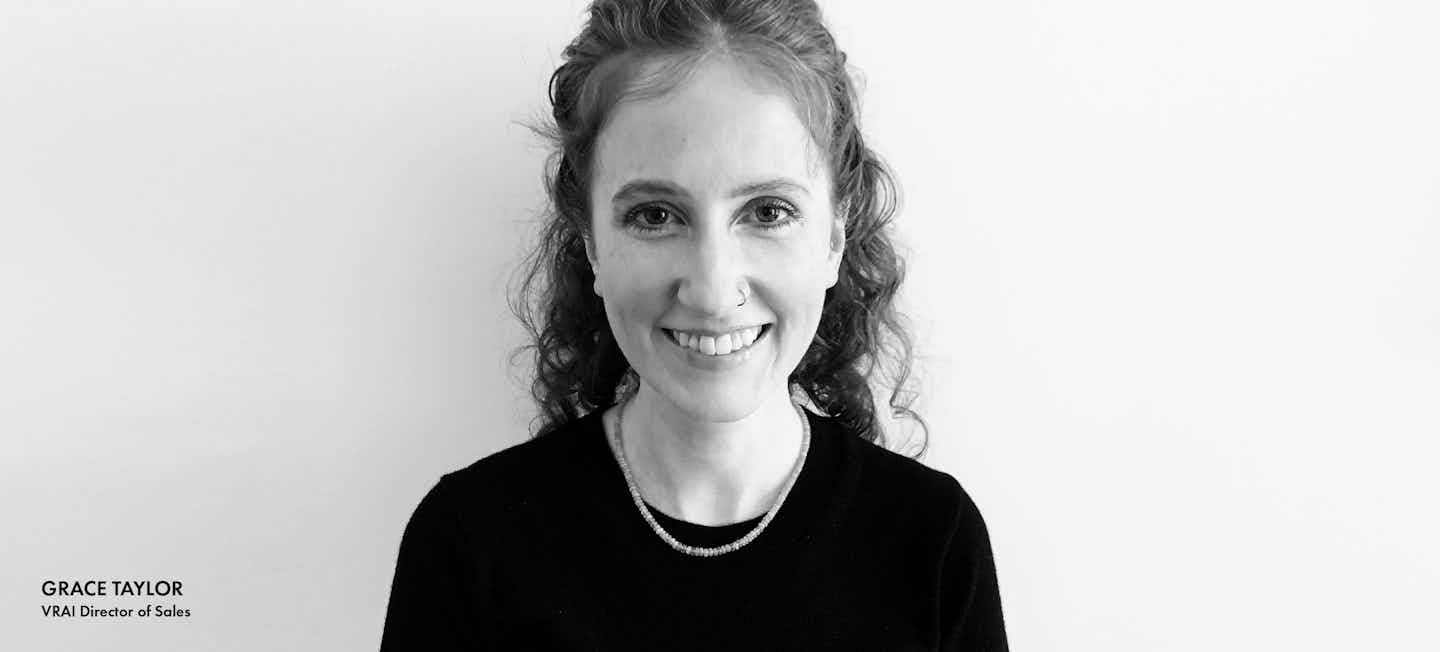 Why choose custom engagement rings and jewelry?
Grace and her colleagues create a close relationship with the customers who purchase engagement rings, wedding bands, and fine jewelry through the consultation process. These individuals return again and again out of love for timeless, modern designs and a personal alignment with VRAI's sustainable values — but often, they have questions or special requests. Through care and a deep understanding of each of VRAI's designs, the team is able to address their concerns both great and small.
"Our most frequent requests are minor tweaks or adjustments on our existing designs — the style of this band but the pavé size of another, rotating a diamond East to West instead of North to South," Grace says.
The customization route is decided upon when these customers realize how one-of-a-kind their selection will become when even the smallest adjustment is made. "People are often hesitant to make these asks because they seem minor, but they can really change the aesthetic of the piece."
Sometimes, customers don't even have a question, but rather a specific look or feel that they simply want to bring to life. Whatever the case may be, the team is happy to walk them through the many options available, listen to what inspires them, and turn their personal design into a bespoke VRAI piece.
You can also choose to engrave your ring to personalize it even more.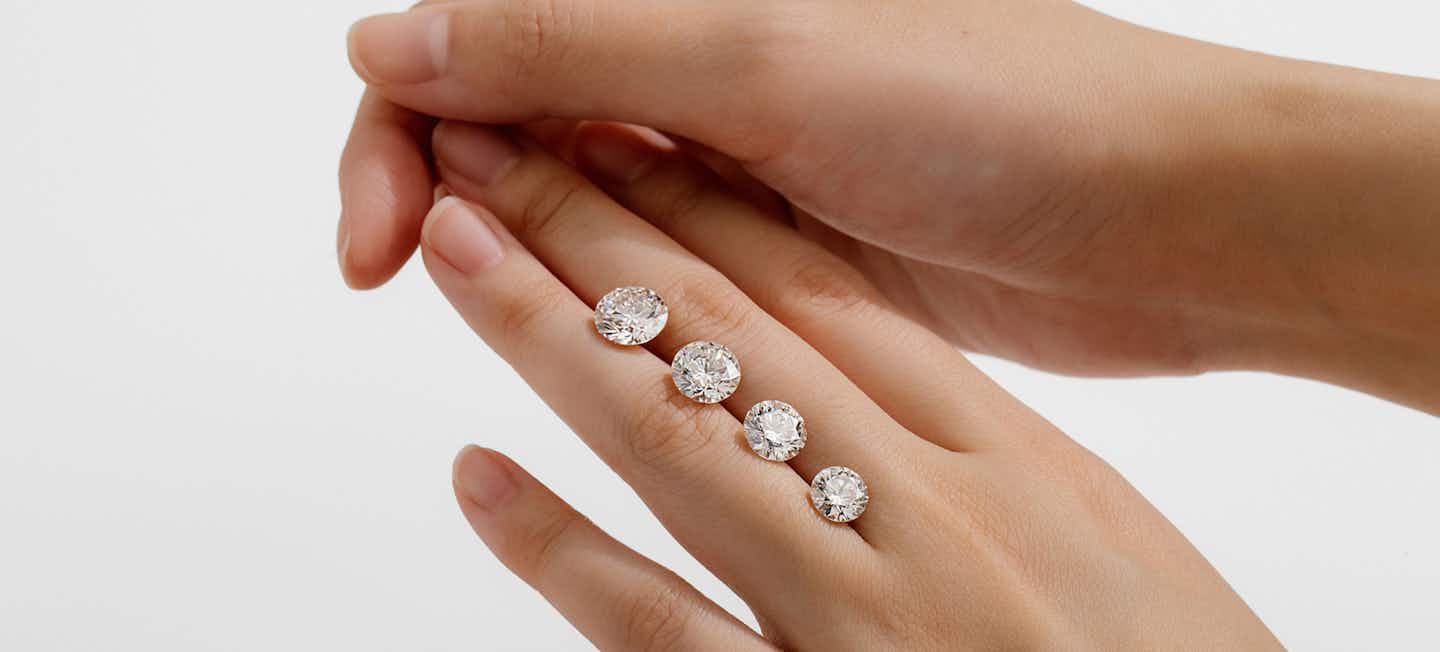 A behind-the-scenes look at the process
When a customer knows that they want a custom made piece, they book a consultation virtually or in person. Grace or a member of her team then present them with style options and give in-depth diamond education so that they know which VRAI created diamonds should be purchased as a part of the bespoke setting.
Once budget, setting, and diamond specifications have been confirmed, selecting and purchasing the loose VRAI created diamond(s) begins. This means exploring different carat sizes and price points from VRAI's inventory; once the diamond(s) have been purchased, the behind-the-scenes creation process starts.
"Once we have an idea of what the customer wants, our diamond experts communicate closely with our Lead Design Expert, Serin, who helps the idea come to life in true VRAI fashion," Grace explains. "She's been with the company from the beginning and her attention to detail and understanding of the VRAI style and the VRAI customer are invaluable in the design process."
The customer is provided with a computer-aided design (CAD) of the custom engagement ring or fine jewelry, which is also used by the team as a blueprint during manufacturing. The diamond experts check in regularly to follow up on the design — and even find inspiration for future collections.
"The diamond experts and customer experience teams are always in communication about interesting new design ideas and modifications, and we have a monthly meeting set aside to discuss the particulars of these requests. If we find a request is being made frequently, we often move towards making that a permanent part of our collection," Grace says.
It takes approximately 14 business days before a custom order is complete. The client then receives their very own VRAI custom jewelry design, delivered to their door. But the work and enthusiasm from our team of diamond experts doesn't stop there.
"Our diamond expert team is quite tight-knit. We love sharing images and details of the pieces we are working on as a team," Grace reiterates. "Our favorite moments are when customers send proposal pictures or images of themselves wearing the pieces we've created together. Knowing what other diamond experts have created with their customers can act as inspiration for future designs."