Our Upgrade Program
We guarantee the value of your lab-grown VRAI created diamond, which is why we are proud to provide diamond upgrades to our customers. Your engagement rings are precious and meaningful purchases and with our diamond upgrades, you can be assured that your love for VRAI created diamonds will remain true for a lifetime.
Who is eligible for a diamond upgrade?
Any purchaser of a certified VRAI created solitaire diamond purchased in a VRAI engagement ring of 1/2 ct and above.
Stay in the know
Sign up for email or text to claim your $100 towards a purchase over $750 & indulge in VRAI!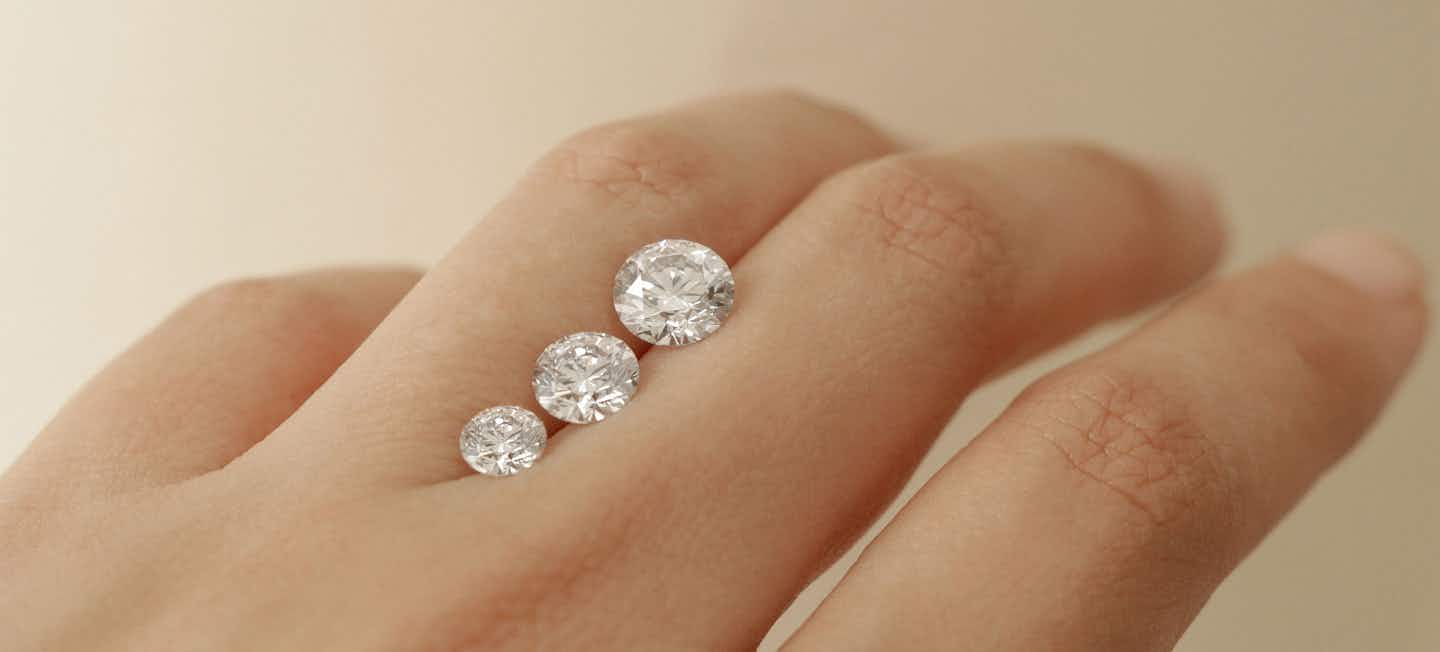 What is a diamond upgrade?
Your VRAI created diamond of 1/2 ct and above can be returned for credit equivalent to the original purchase price and then used for a diamond jewelry purchase on VRAI.com that is at least 50% greater in value.
Your purchase must include either jewelry that features a 1/4ct+ diamond, an engagement ring, or loose diamonds. The entire credit must be used towards your order, and your diamond jewelry purchases are a final sale.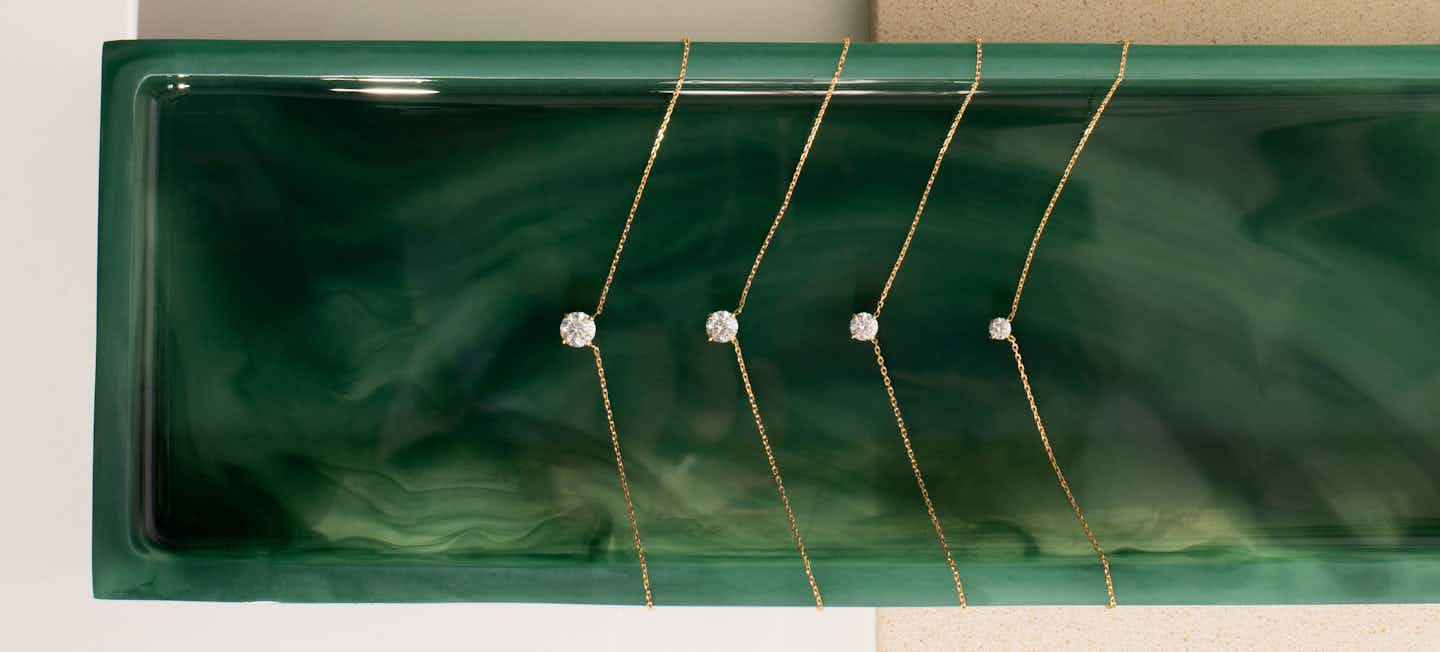 What is an example of a diamond upgrade?
You and your spouse absolutely adore your engagement ring featuring a VRAI created diamond. You have decided to renew your vows for your upcoming anniversary and are interested in the upgrade to secure a new ring where the diamond is larger or of greater value. You return your engagement ring with its 1ct VRAI created diamond. The diamond is inspected and verified and the setting is returned to you. You now have credit equivalent to the original purchase price to spend on VRAI.com for a new ring that is 50% greater in value. You select the perfect ring with a VRAI created 2ct diamond to help mark this important milestone in your relationship.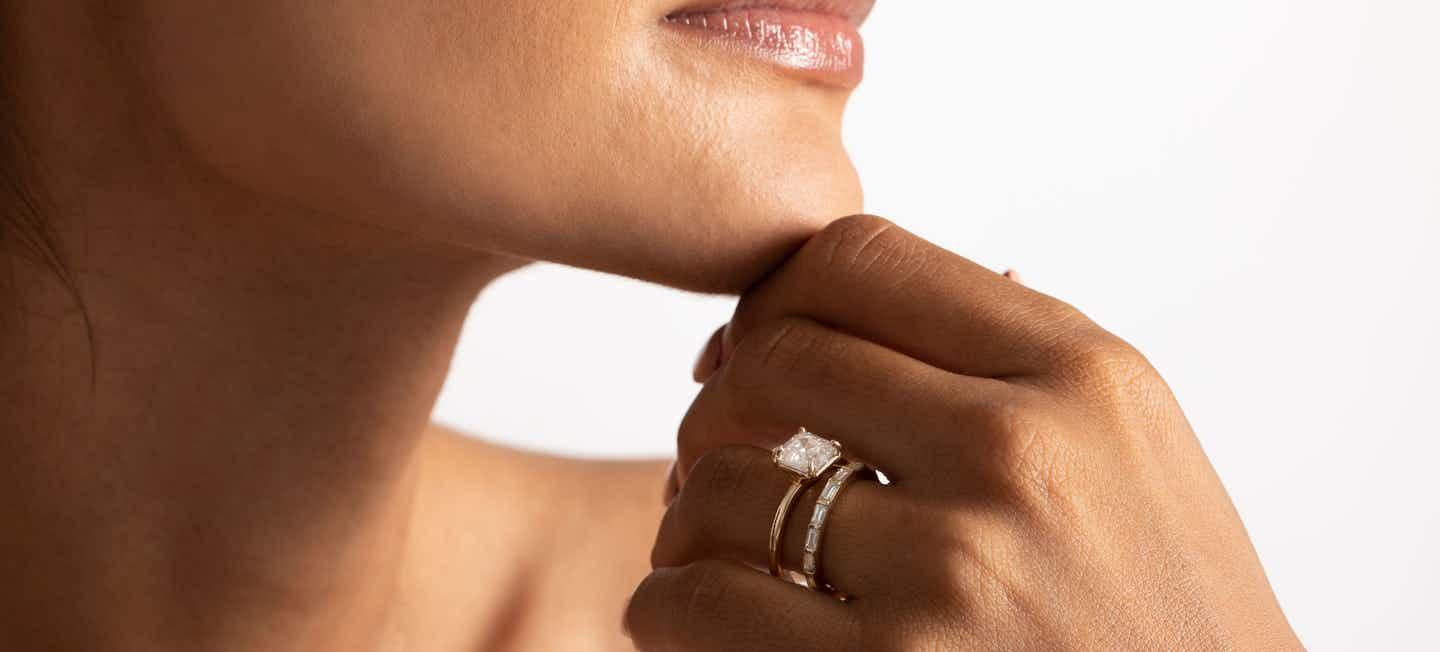 What else do you need to know?
Please note, your setting is non refundable, and if you choose to purchase another VRAI engagement ring, a new setting will need to be purchased, as each setting is made-to-order based on the diamond's specific measurements.
This credit does not include the price of your setting, duty/tax paid on the diamond or shipping costs, and is non-transferable. To be eligible for the Diamond Upgrade Program, your diamond must be in its original condition with the original purchase receipt and diamond certificate. Any damage to the original VRAI created diamond may disqualify the diamond from this program.