Essential Tips for Celebrating the Holidays Sustainably with Activist Arizona Muse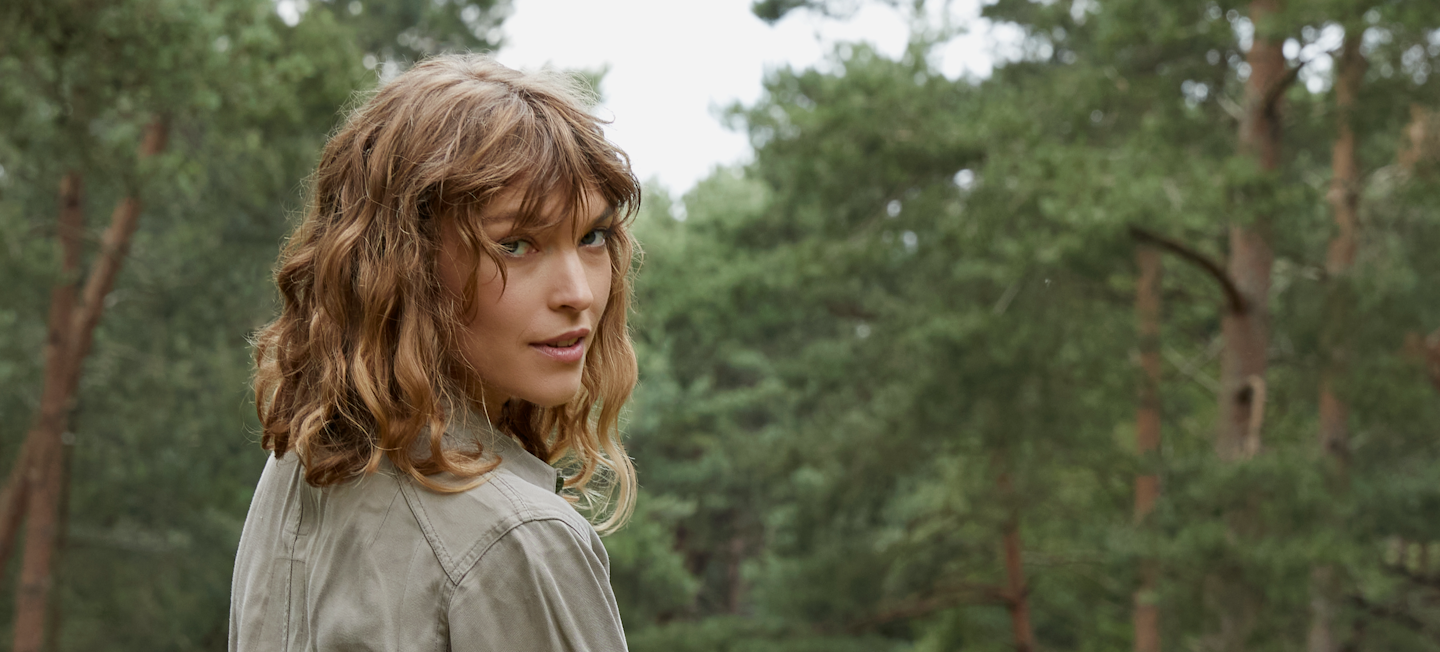 Model and activist Arizona Muse is known the world over as the face for some of fashion's biggest brands, including Chanel, Estée Lauder, Prada, Louis Vuitton, and Yves Saint Laurent. Her platform has allowed her to become a passionate and renowned advocate for sustainability and environmental regeneration. Earlier this year, she launched DIRT, a charity that supports Biodynamic Farming as a solution to the climate crisis. She is also an ambassador for Greenpeace and Women For Women, and has supported projects for UN Development Programme, UNEP, Oxfam and Remake on their #PayUp Campaign. Arizona is driven by projects that tackle the fashion industry's environmental impact head on, as well; she sits on the board of The Sustainable Angle, and contributes to Fashion Revolution.
In celebration of our shared commitment to sustainability, Arizona has collaborated with VRAI on a Style Edit for this holiday season. In honor of VRAI's annual Two Weeks of Giving, 10% of all sales from the edit will go to DIRT — making it the perfect holiday guide for gifts that give back.
Arizona sat down and spoke with us about creating new conscientious traditions this holiday season. We asked her about her passion for sustainability, fashion's role in creating positive change, and the fine jewelry featuring VRAI created diamonds that she selected for her holiday Style Edit. Read on to learn more.
Tell us about DIRT. What inspired you, what were your first steps, and what's next?
The science is irrefutable: to avoid a climate catastrophe, we must radically transform the way we use our land—from how we grow our food to how we manage our forests. Natural climate solutions could deliver more than a third of the emissions reductions required to prevent dangerous levels of global warming by 2030 - and cost-effectively, too. Finding ways to enhance the quality of soil is a key part of that.
DIRT is a foundation whose ambition it is to find and support projects around the world that can use Biodynamic Farming to regenerate both land and the communities that depend on it. Biodynamic Farming is not well known, but it should be. Its ability to bring nature back to life has unmatched potential in the fight against climate change: its impact on nature, soil and biodiversity is simply magical.
At the moment, DIRT has ten projects in the pipeline. Some require just a few hundred pounds/dollars, others need millions, including forest protection in Brazil, mining regeneration in Uganda, and two projects in Egypt – one to regreen desertified land, the other to expand biodynamic cotton farming.
What inspired you to become an activist? Who are your role models? Who do you hope to inspire?
I realised that I was at the heart of the fashion industry, wearing every type of fabric, but I wasn't connecting the clothes on my body to where they came from, or who made them. I embarked on an educational journey to learn more about the fashion industry's impact on the world we live in, and the most pressing issues of our lifetime: climate change, waste, pollution, deforestation, social justice, regenerative agriculture, water displacement and, above all, nature. This sustainability journey became my passion, and I made it my life's mission to further environmental causes wherever I could.
Two of my most precious mentors are Nina Marenzi, founder and director of The Sustainable Angle and Jessica Sweidan, founder of charitable organisation Synchronicity Earth. I am also deeply inspired by social movements like Extinction Rebellion and indigenous persons all over the world such as Sherri Mitchell and Tyson Yunkaporta.
Can you describe your personal style to us? What are your must-have items, from clothing to makeup to jewelry?
My personal style really depends on where I am. In a city I like to err on the posh side of my wardrobe, I love a brass button and solid color wool suit, while on a Mediterranean island, for instance Ibiza, where I now live, I like to wear a midi length a-line skirt with a crop top and always a hat!
My personal style when it comes to jewelry is delicate and plenty. I love layering and wearing lots of rings! And for me, the most important thing is to know that my jewel hasn't caused harm to miners nor the earth, so VRAI is perfect!
What role do you think sustainability should play in the fashion and luxury industries?
I believe that fashion can be a planet and people positive industry.
At the moment, there is a lot of focus on how we can reduce our negative impact, understandably: the textiles industry is the third biggest global polluter, but its impact goes beyond emissions: the enormous use of water, the detrimental impact it has on soil health, the contamination of rivers from dyes, and the fact that billions of items of clothing are thrown away each year, to name a few. We also have to remember that people are part of sustainability, and at the moment the people that make our clothes are often not treated like humans. As a movement, environmentalism cannot exist without social justice.
It is essential that these problems are reversed, and fast. The solutions already exist: pioneers have found ways to produce nearly every part of our clothes without harming our earth or our people, so now it's time for the industry to actively incorporate this knowledge into their practices.
I hope to live in a world where we don't have to think "is this a sustainable option?" because the default is an option that doesn't hurt the planet and its people. It is no longer good enough just to simply sell "good quality," we must do more.
What inspired the choices for your stylist edit? What are the pieces you can't wait to give and what are the pieces you would love to receive?
It was a tough choice but I settled on pieces that I thought had a timeless and cool factor to them. Something intangible that I knew I would love forever and ever, and I hope you do, too!
This holiday season, we're talking about creating new traditions. What are new traditions you hope to create, and what are old ones you hope to hold onto?
I have found the most pure and beautiful traditions to be celebrated for the holiday season in the northern hemisphere are those that celebrate light. I love the warming lighting of candles and ceremoniously blowing them out at the end of the evening, or the twinkling of lights in windows as the light falls in the early evening in winter.
Explore the Style Edit
Ready to discover Arizona's favorite designs featuring VRAI created designs? Shop the Style Edit today and 10% goes to Arizona's charity, DIRT, which promotes biodynamic farming as a way of combating the climate crisis.