Graduation Jewelry We Love
Graduation is a time to celebrate the hope each graduate feels the day of their ceremony, as well as a moment to recognize all of the effort and achievement that have gotten them this far. But it is also a time to gaze toward the future and explore the many possibilities that now lie ahead. We invite the class of 2022 and their loved ones to mark this important milestone with graduation jewelry that honors the bright future before them.
Our Keystone Semi-Bezel Necklace and Stud are pieces that reflect the layered meaning of such an occasion. These unisex gift ideas made with VRAI created diamonds are perfect for the forward-thinking graduate with their eye on innovation and change.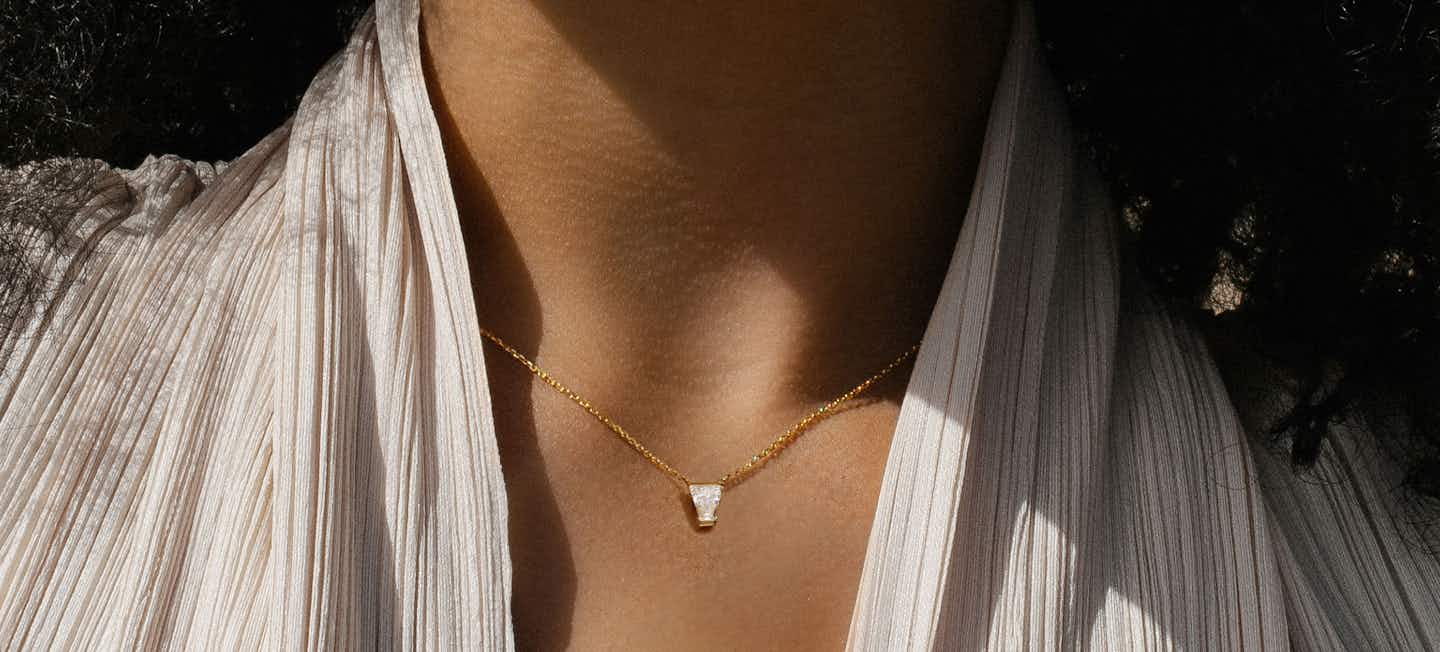 Unlock your aspirations with the Keystone Semi-Bezel Necklace and Stud
Our Keystone Semi-Bezel Necklace and Stud symbolizes the hope of today and the future possibilities you are ready to embrace. Unlock your aspirations and potential with the Keystone cut's futuristic design, daring edges, and tapered silhouette nestled in 14K recycled solid gold. Both innovative looks shine with brilliance equal to your optimism and create a brightened, ethereal feel to accompany any graduate as they soar to new heights of discovery. The Keystone Semi-Bezel features a delicate 14k solid gold chain, while the Stud earrings feature a push back closure.
This graduation necklace and stud are optimal unisex gift ideas and meant for all students, whether they have decided to continue their education or are embarking on their career.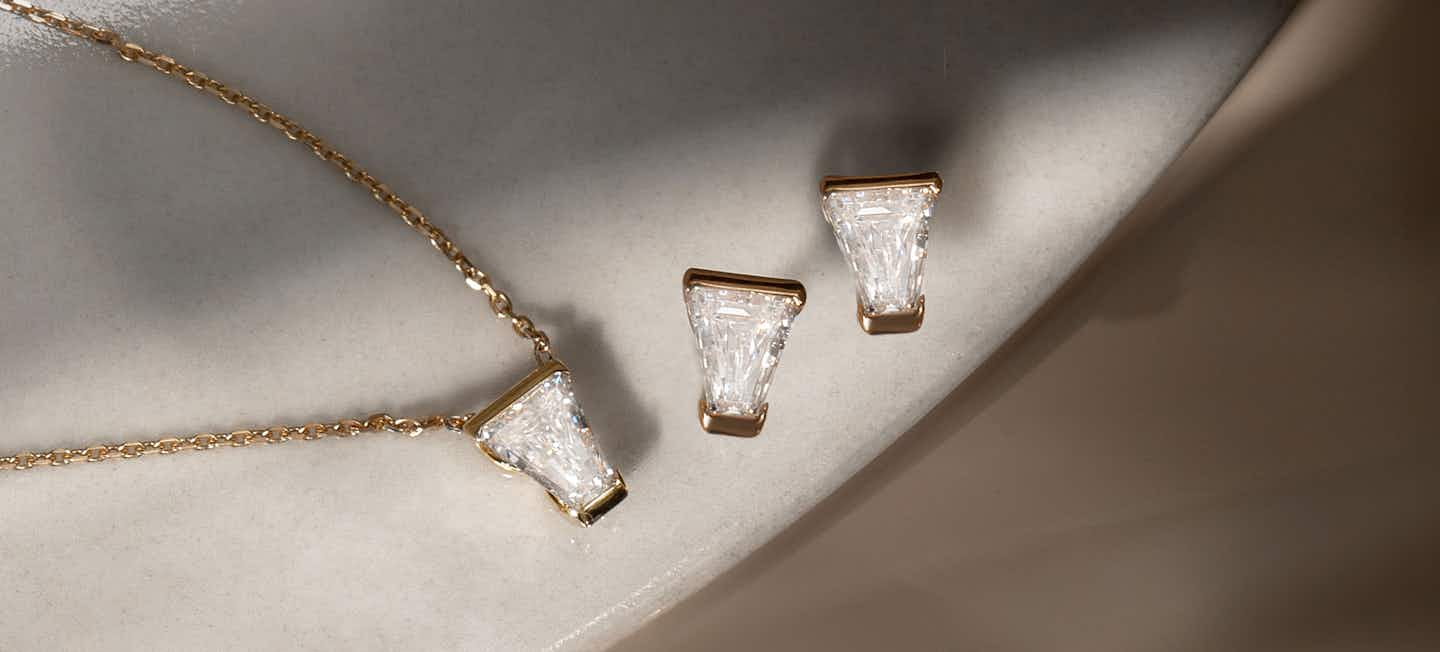 Celebrate your mentors
Although graduation is a day to honor all of the hard work and achievements of students, it is also the perfect occasion to celebrate the mentors who encouraged them to do their best. Our Graduation Gift Guide is an ideal place to start, as it offers many gift ideas at different price points. Whether you choose this Tiny Bracelet for a beloved teacher, Pave Huggie Hoops for your favorite study partner, or a Signet Ring for the coach who pushed you all the way to the playoffs, these presents are the ideal way to thank those who helped you arrive where you are today.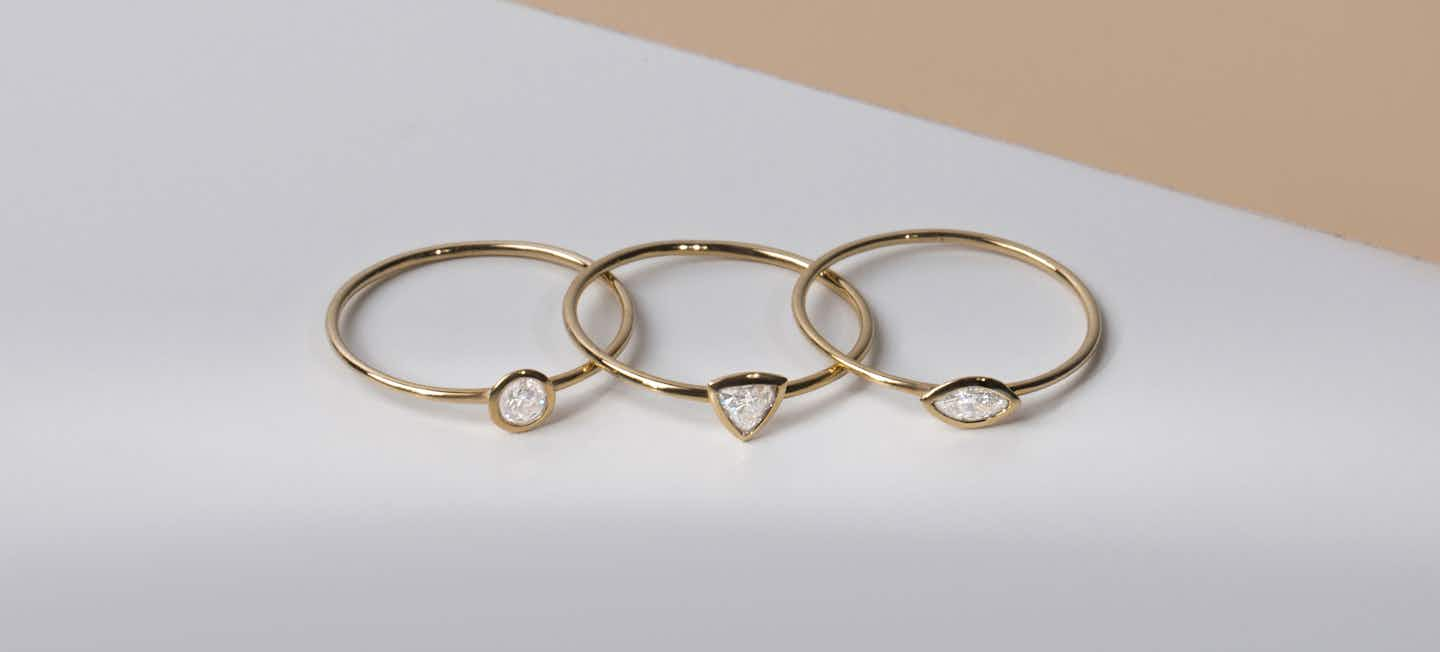 Gifts for a class like no other
The class of 2022 displays more passion and drive than ever before. As they go out into the world, they will undoubtedly move forward with the same sense of conviction and heart for activism that the world has seen from them throughout. This generation is particularly inspiring because of their stance on climate change and the focused action they take on behalf of the planet.
VRAI's true values of sustainability align with those of this conscientious generation, making any VRAI created diamond gift perfect for their graduation.
For more ideas on how to make Graduation 2022 a VRAI moment, book a virtual appointment with our diamond experts to discover some of our staple unisex gifts.