Our Mother's Day Stylist Edit With Jeanne Yang
Jeanne Yang understands the demands of balancing a busy career with a full home life. Not only is she a celebrated A-list stylist with an incredible roster of clientele — including Christian Bale, Robert Downey Jr., Jason Momoa, Keanu Reeves, Jamie Dornan, Kumail Nanjiani, Anthony Mackie, Matt Bomer, Regé-Jean Page, Simu Liu, and more — but she's also the mother of twins. Yang understands more than most that finding beautiful designs to effortlessly incorporate into everyday life is key.
Jeanne Yang began her career as the Managing Editor and Associate Publisher at Detour Magazine. As a fashion stylist, she has contributed to top publications such as GQ, InStyle, Vanity Fair, Rolling Stone, Esquire, and Vogue and continues to consult for major fashion and cosmetic companies on their national advertising campaigns. In May 2021, Yang joined Anonymous Content as a manager-producer. VRAI is delighted to have Yang's editorial eye and incredible sense of style behind this year's Mother's Day Stylist Edit featuring VRAI created diamonds.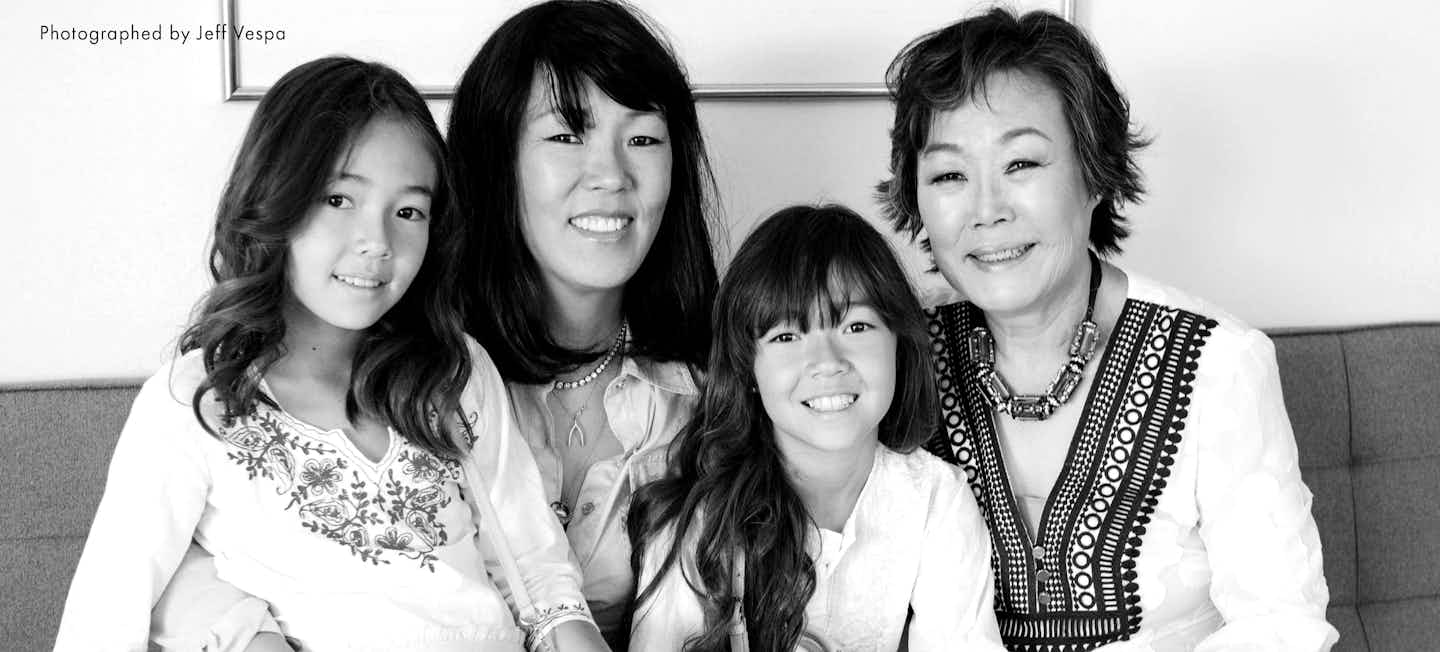 How did you decide which pieces to include in your stylist edit with VRAI fine jewelry? Any tips on how to style the designs you chose?
I selected a range in prices of pieces I felt looked special enough for a dressy occasion but also work for day-to-day wear. Not many moms go to balls or black-tie events, and moms deserve to wear diamonds for everyday…
I also included dream pieces. The Tennis Bracelet and the Illuminate Choker are fantasy wardrobe pieces that I am trying to manifest in my life.
When it comes to building a jewelry collection, what is essential?
Don't buy the same items. Go from earrings to necklace then a bracelet. Also, try to purchase timeless pieces so you can wear them forever and pass them on.
What unique pieces can be added?
I am loving layering necklaces. Just layering different lengths so they create a waterfall effect.
What is the importance of sustainability in fashion?
Considering that the industry is one of the biggest polluters, we need to take into consideration what we purchase. Buying throw-away jewelry and clothing not only fills landfills, but also wastes water and resources to produce something to wear only a few times.
Buy better-made products and stretch with the purchase so you can buy items that will last longer and can be given to the next generation.
10% of all purchases made from your stylist edit will go to World Central Kitchen. Why is this charity meaningful to you?
Hunger is truly something we can all understand. Eventually most of us can get a meal. Jose Andrés and his team fly into places with refugees, evacuees, or people suffering, and provide them with warm, delicious meals. I think we take for granted how important a warm meal is to everyone.
Learn more about how World Central Kitchen provides meals in the wake of environmental and humanitarian crises.
What is the most important thing you have learned by being a mother?
I have learned to be kind to myself. Being a mom is hard work, but my daughters have taught me not to be self-critical and make negative comments about my body. They have said to me everytime I make comments about my body that they would tell me to remember: you are telling us the same thing to think about ourselves.
Any tips for other working moms on how to balance personal and professional priorities?
One thing I did when the girls were younger is I would bring a book to read to them on FaceTime, no matter where I was before they went to bed. It gave us the time to bond before they slept, even if I was working.
Our go-to question for all collaborators, influencers, and employees: What do you dare to do or dare to be this coming year?
I dare to not feel guilty about self-care....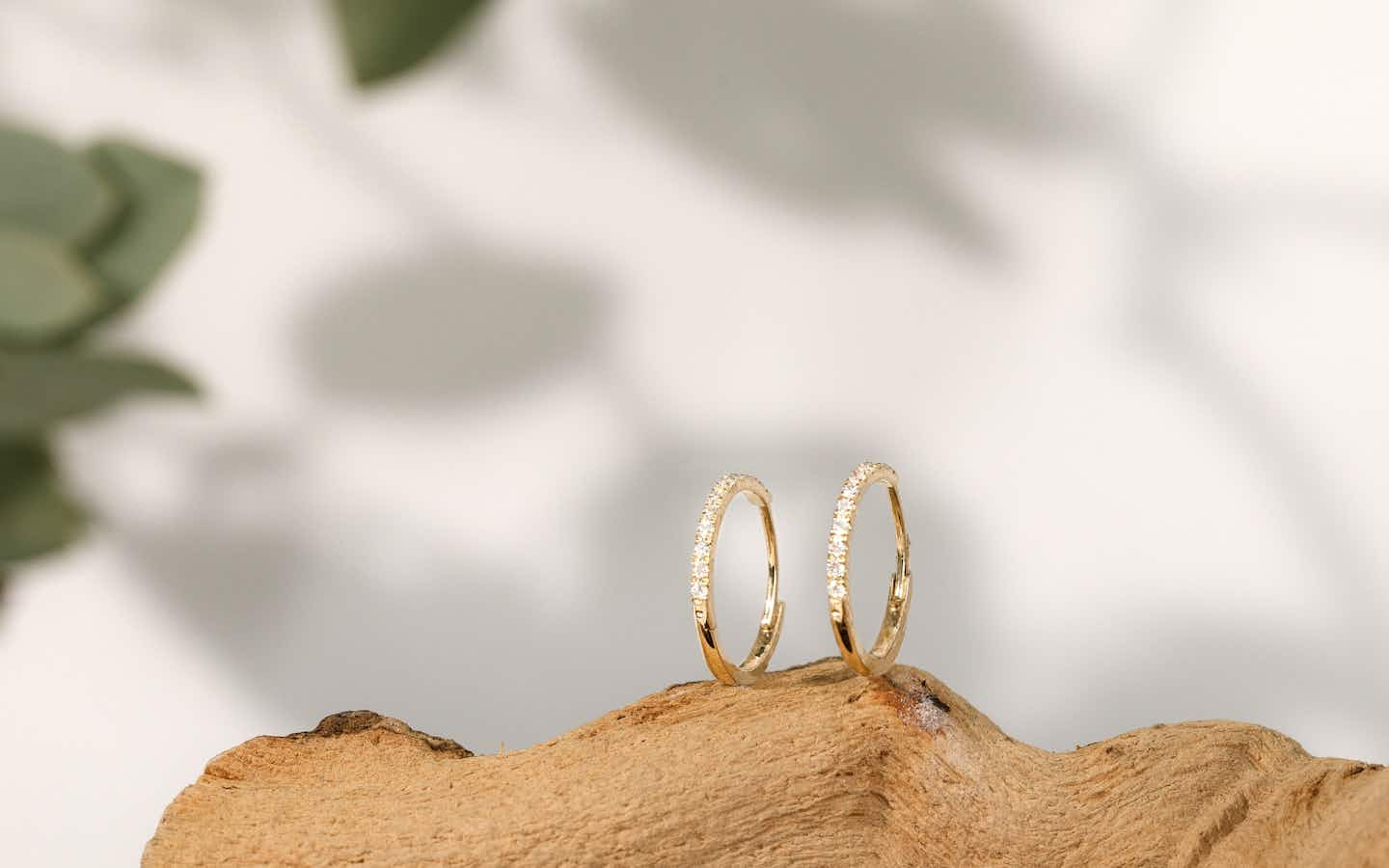 Discover the Stylist Edit
From special-occasion looks to light layers perfect for daily wear, explore Jeanne Yang's curated list of bold and sophisticated fine jewelry for Mother's Day. Each look is perfect for Mother's Day gifting — or gifting to yourself. And with diamonds sustainably created in our zero-emission foundry, you can dare to indulge, guilt-free.