6 Men's Wedding Ring Styles We Love
When crafting each individual engagement ring, wedding band, and piece of fine jewelry, we are not only inspired by the array of diamonds sustainably created in our zero-emissions foundry, but by the individuals who will wear them. And with our array of customizable shapes and styles, there is a thoughtfully-designed piece made for all to celebrate love on their own terms. Get inspired with six of our favorite styles for men's wedding rings - from traditional bands and to other unisex looks. Discover the ring that is perfect for you or your partner.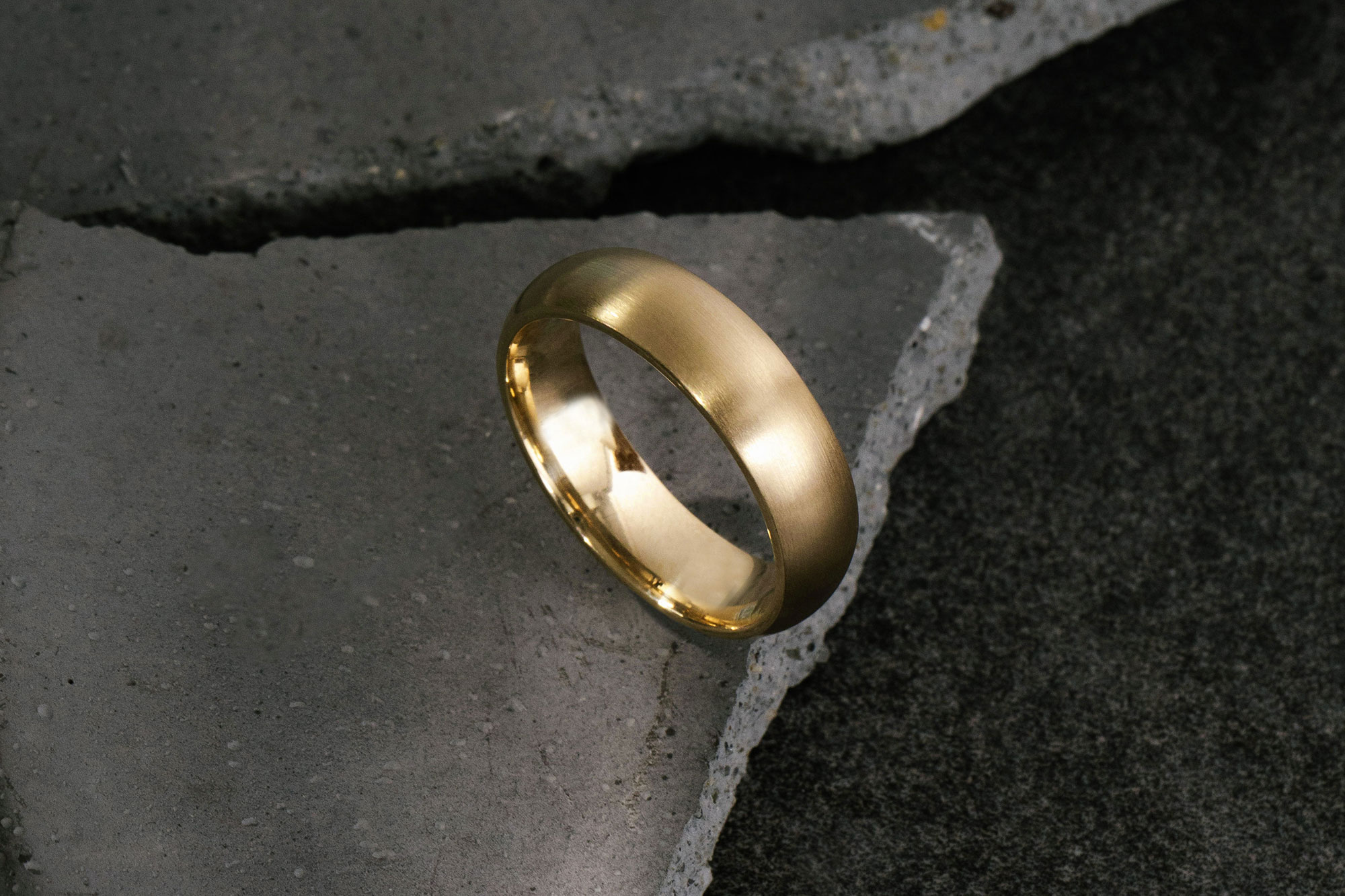 The timeless elegance of The Round
The Round is a signature band that acts as a timeless symbol of love and commitment. A semi-rounded polished surface is what gives the band its substantial appearance and feel. This ring is perfect for the individual with classic style as it pairs minimalist design with alluring elegance. Customize your ring by selecting from 18k solid yellow, white, or rose gold, or platinum. The band can also be 1.5 mm, 3 mm, or 4.5 mm in width, making it either perfect for wearing solo or paired with an engagement ring.
Shop now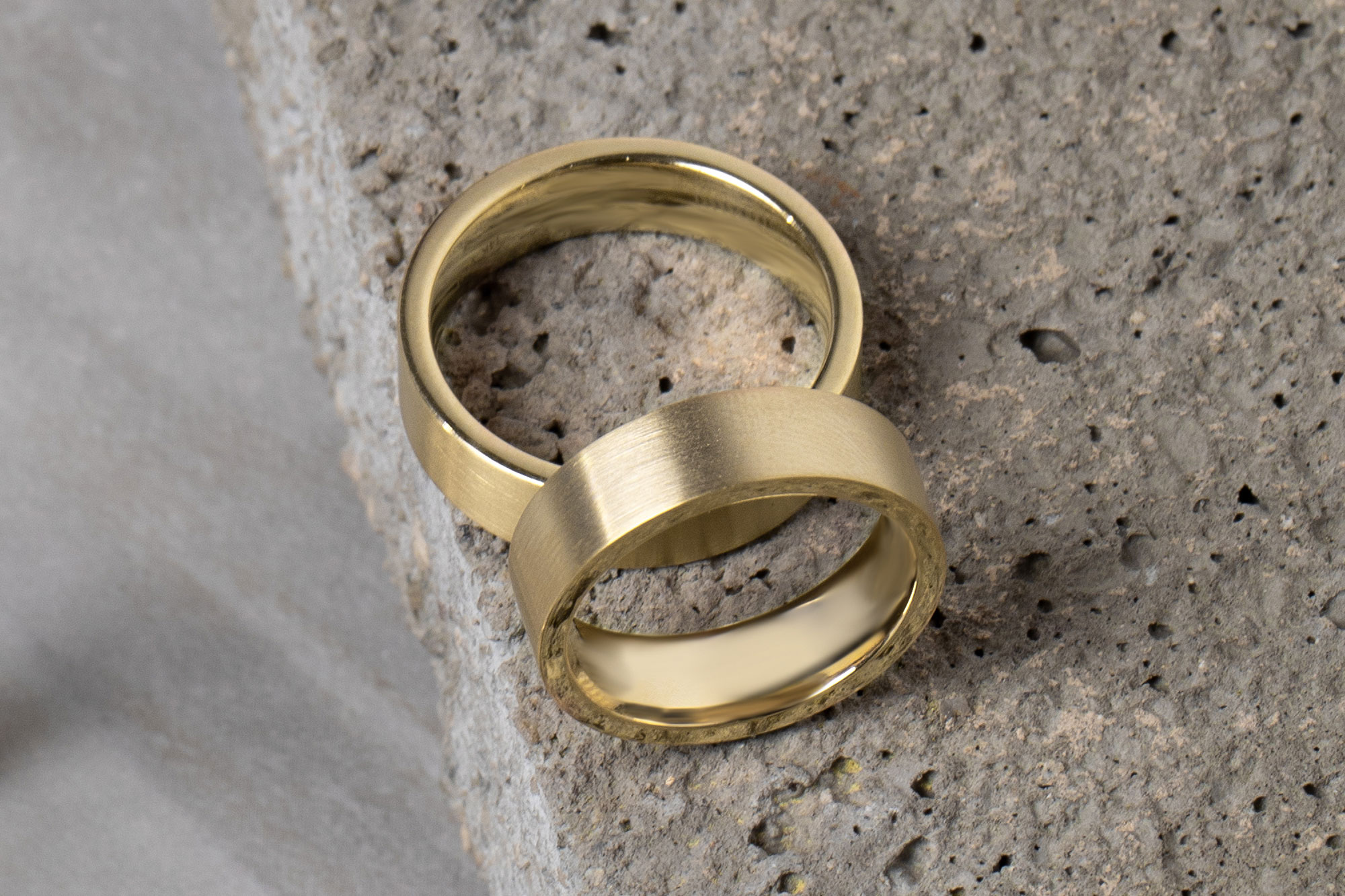 The durability of The Brushed Flat
The matte finish of the Brushed Flat band gives this timeless symbol a modern twist. The squared sides and soft satin exterior are ideal for the individual looking for innovation, practicality, and strength in the design of their wedding band. This inclusive look available in platinum or 18k solid yellow, white, or rose gold works with many styles, but the brushed flat edge is ideal for someone who works often with their hands and is looking for durability.
Shop now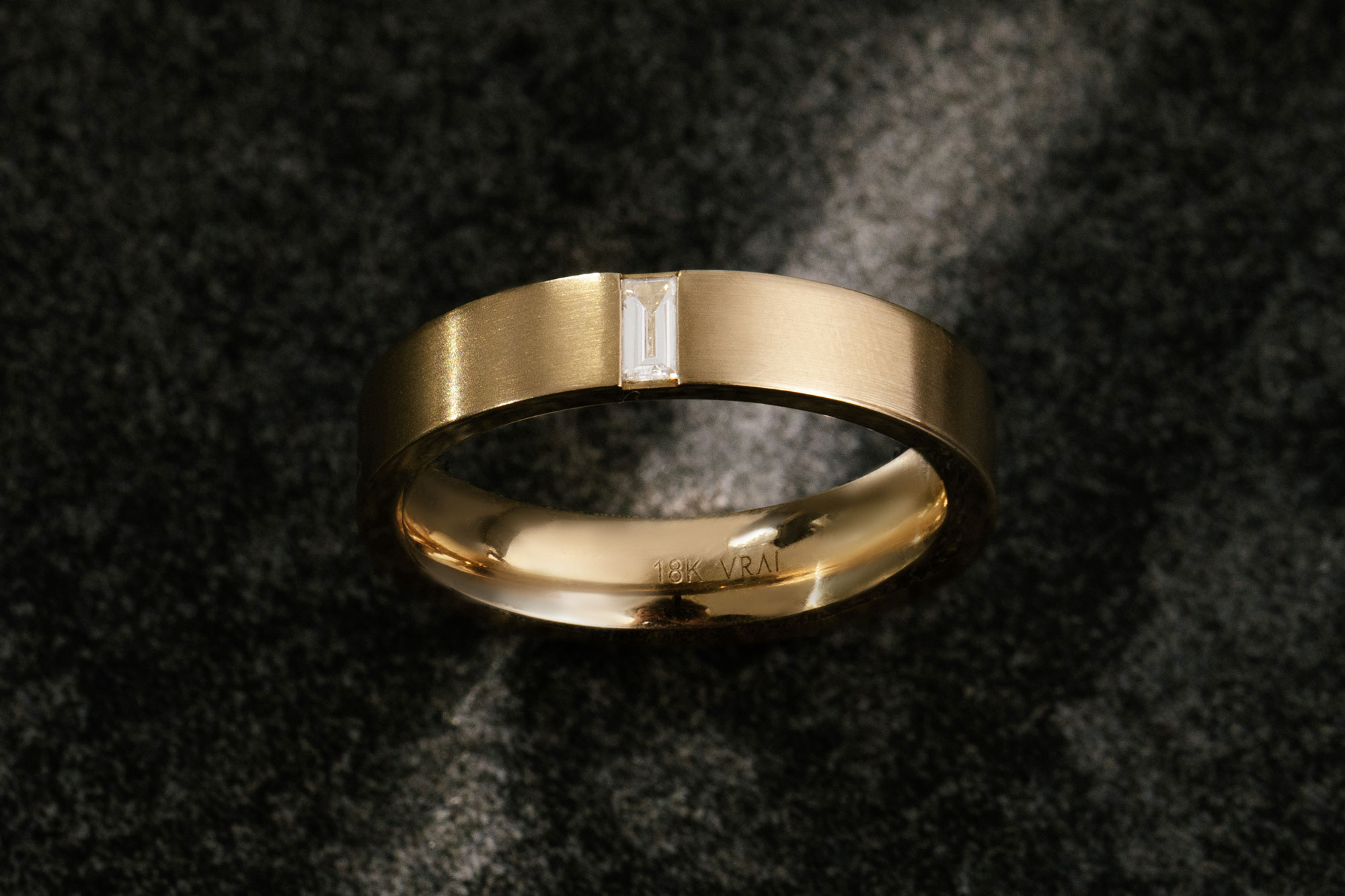 The sophistication of The Brushed Baguette
This wedding band design is the best of both worlds and a subtle twist on our signature design. The strength and resilience of the Brushed Flat band is infused with the perfect amount of sophistication and allure when paired with our baguette shaped VRAI created diamond. The overall feel is clean modernity with a romantic nod to the past, an ideal style for individuals who are ready to make a subtle yet substantial fashion statement.
Shop now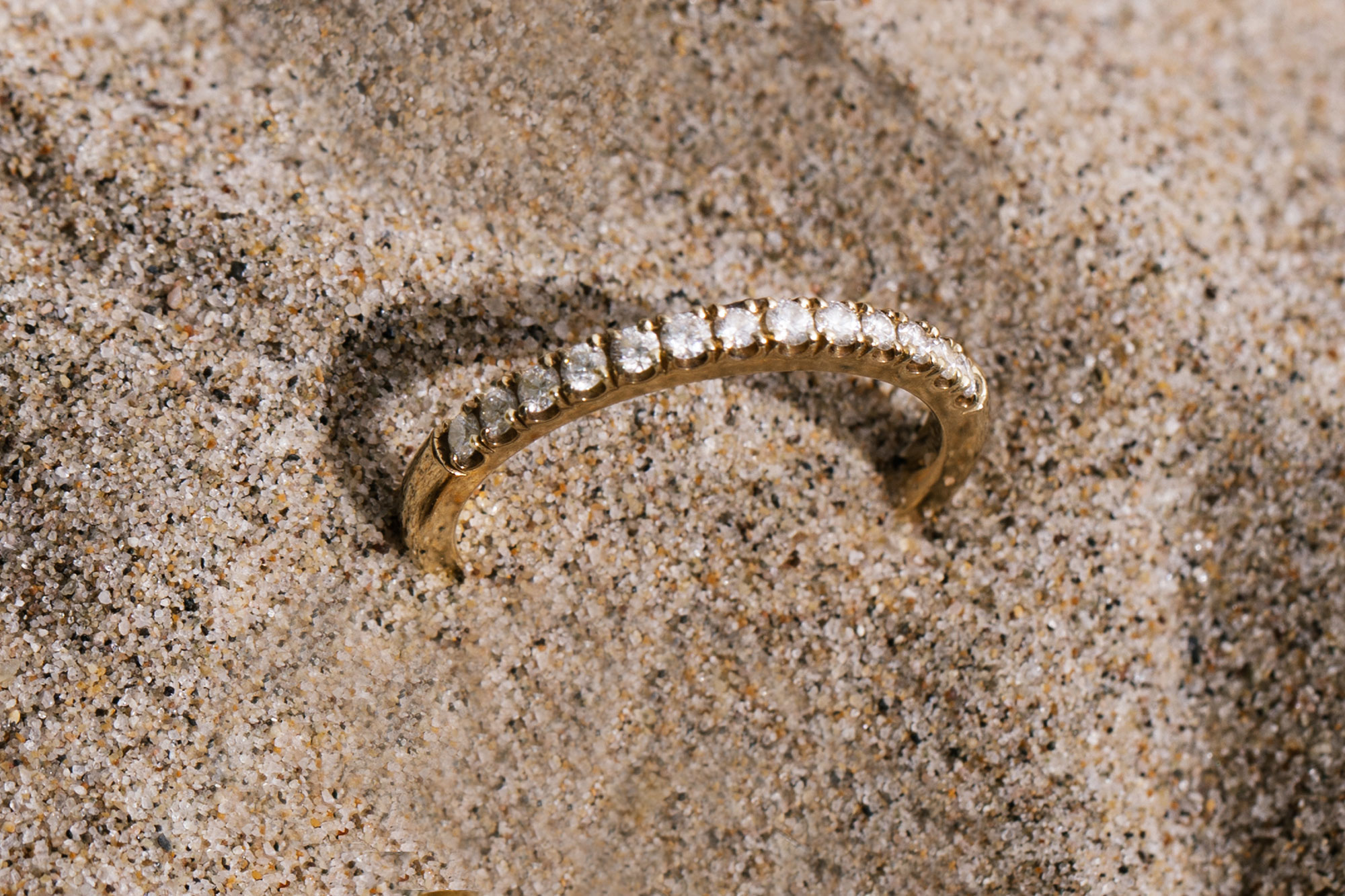 The emotion of The Half Pave
For a look that celebrates the emotions and milestones encountered along a relationship's journey, there's the Half Pave Band. We consider this style ideal for a wearer with an editorial eye, someone who is unafraid to experiment and express themselves, but also keeps it light and simple. The delicate platinum or 18k yellow, white, or rose gold band is enhanced with pave diamonds that cover the upper half of the ring, adding extra brilliance and light. This is a look of timeless beauty that will never go out of style and can be worn alone or stacked with other rings.
Shop now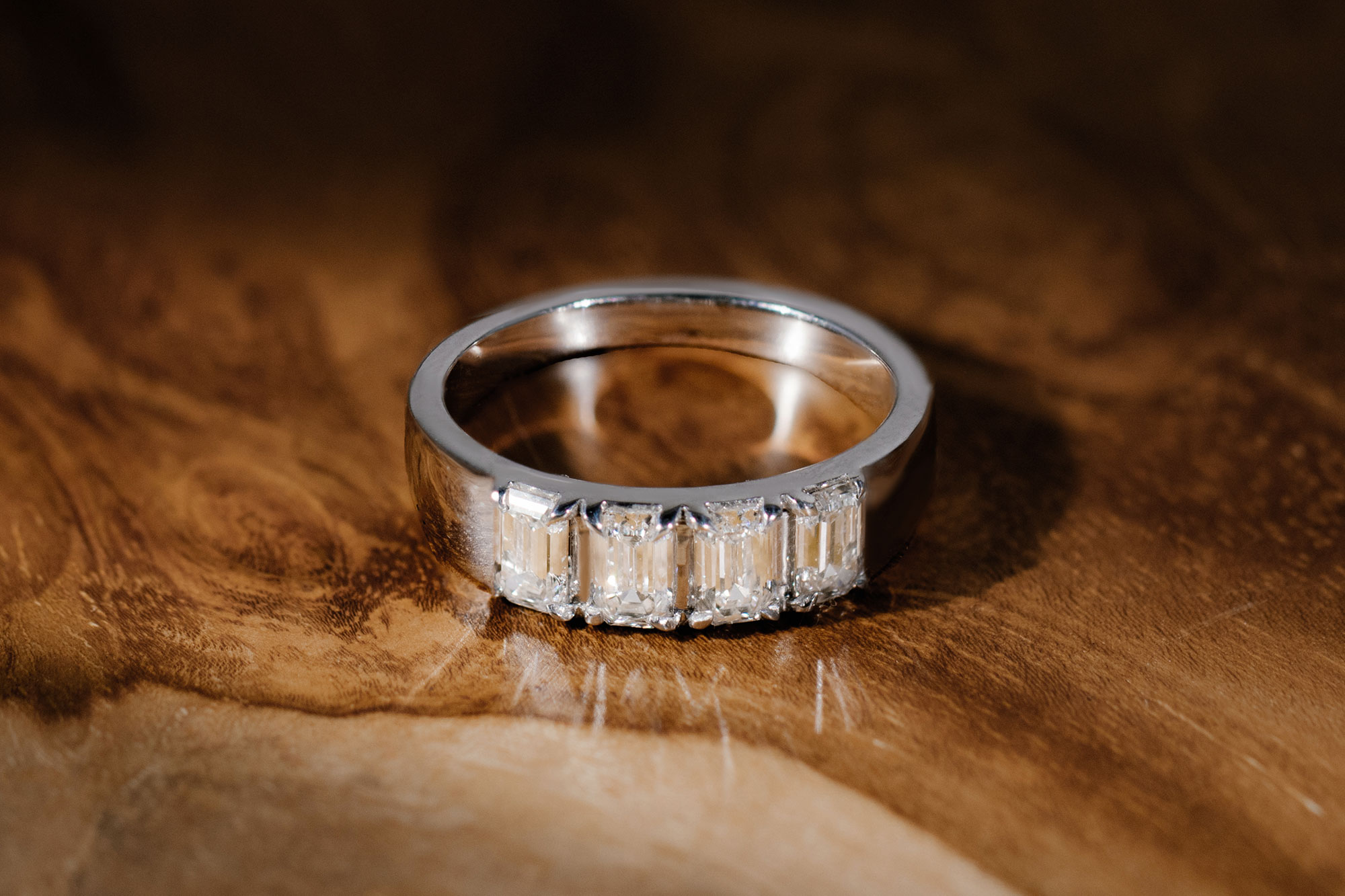 The fashion-forward Tetrad
Never for the faint of heart, the Tetrad's bold and expressive design is made for the individual unafraid of a little attention. Framed in 14k solid yellow, white, or rose gold, our Diamond Tetrad features a series of four diamonds, balancing symmetry and substance. Each diamond's facets creates depth and dimension, while an open back gallery draws in light and spotlights clarity. The Tetrad is versatile and is an ideal wedding band due to its ability to be customized with round, oval, emerald, or marquise shaped diamonds for a look that is uniquely personal and meaningful.
Shop now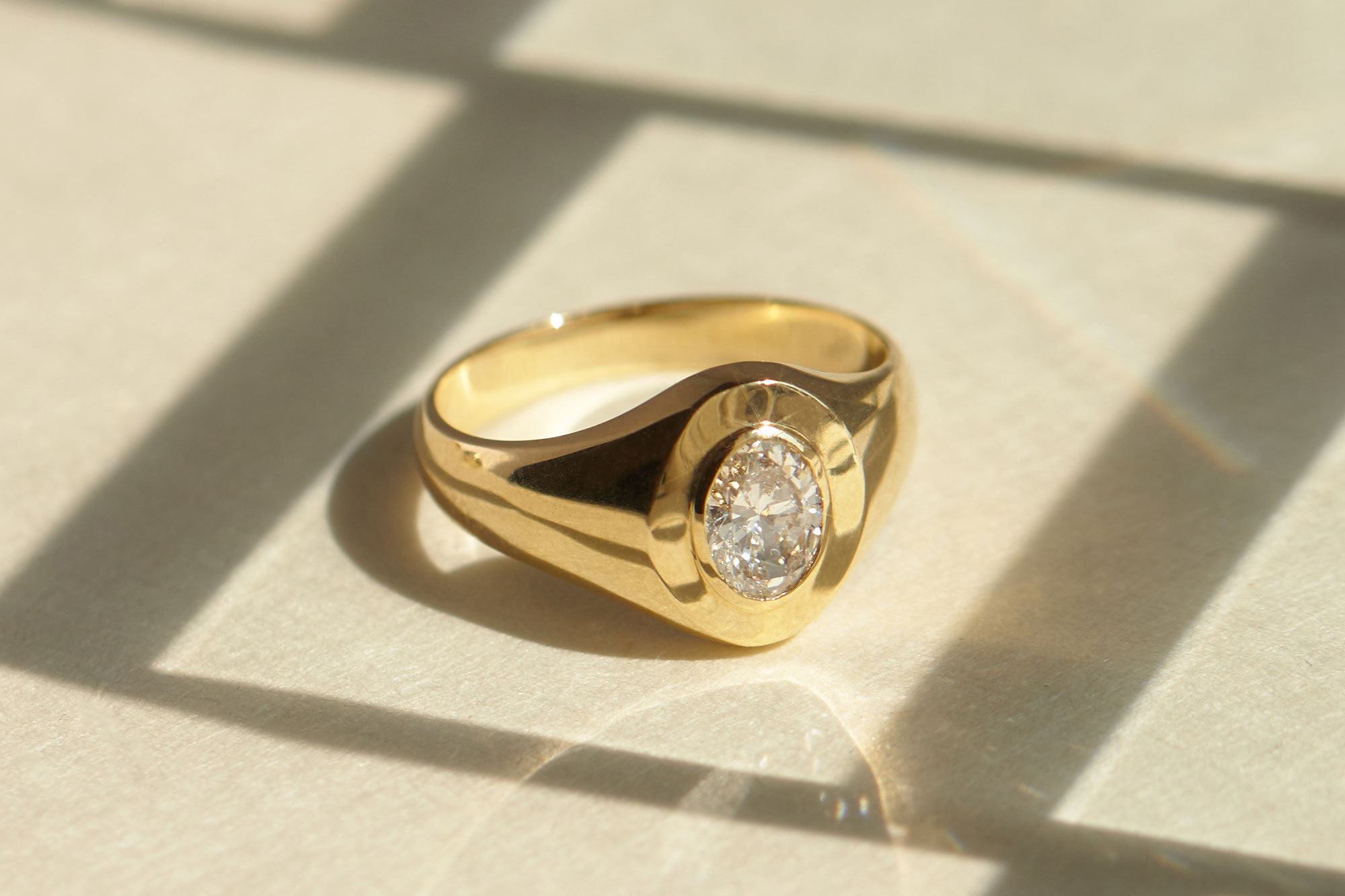 The originality of The Signet
For a look and feel that is uniquely your own, there's the Signet, which can be worn on the ring finger or as a pinky ring, signaling to the world that your love story and personal style are original and far from the ordinary. A modern interpretation of a classic style, our Signet Ring features a VRAI created diamond in marquise, emerald, or oval shape, set in 14k yellow, white, or rose gold. This is a refreshing and contemporary reinvention of a vintage shape that is ideal for the individual wanting to stand out from the crowd.
Shop now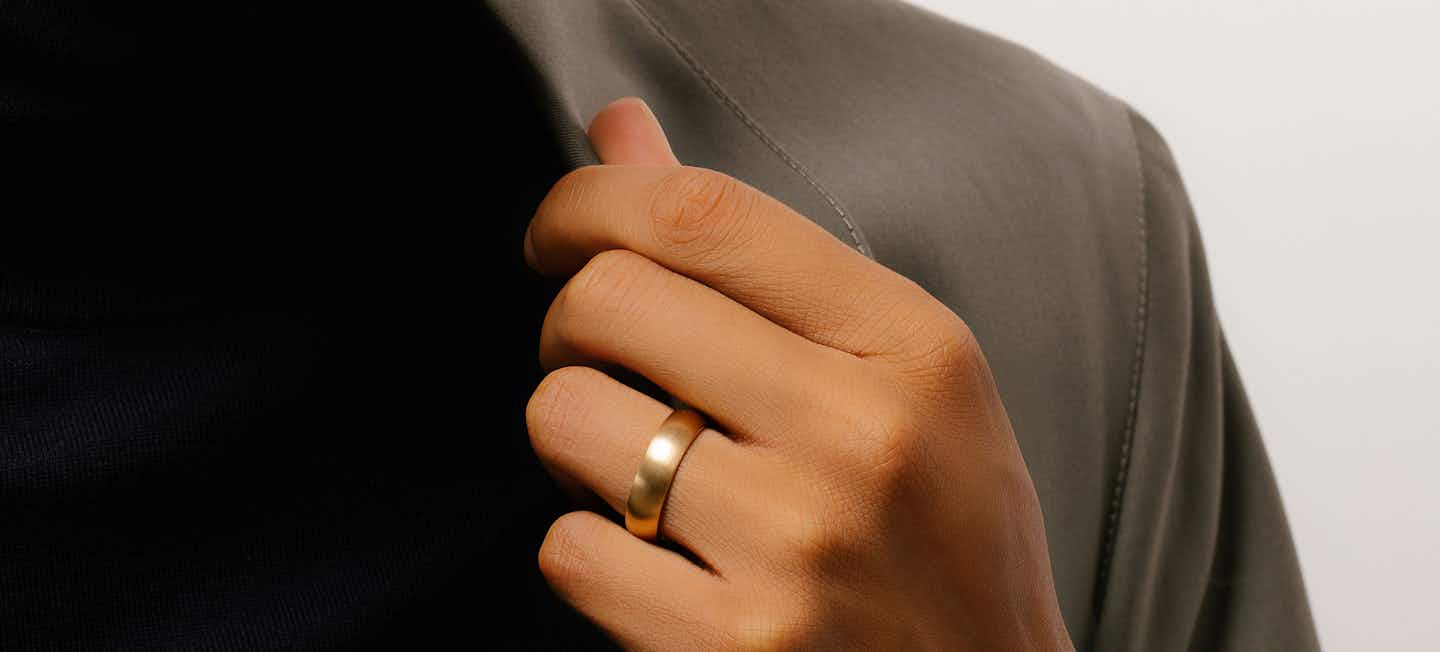 Speak with our experts
If you've found your spark of inspiration but are ready to explore more wedding band options, book a virtual appointment with our diamond experts and find the look that is right for you.