Victorious
For Mother's Day 2021, the necessity of celebrating and honoring mothers cannot be overstated. This year, the holiday feels more important than ever before. Perhaps this is due in part to the challenges so many mothers have had to face over the past year. The role of mother has evolved and expanded before the world's eyes. So many have had to learn to be a school teacher, chef, counselor, and coach on top of their usual personal and professional responsibilities. They have had to attend to a growing number of needs from their families while also juggling being on the pandemic frontlines, arriving on time to virtual work meetings, supporting movements they believe in, or just finding a moment to rest and be ready for whatever is next.
Each mother and mother figure is a warrior, champion, nurturer, and defender who has faced each day with bravery and strength. They have led us, taught us, inspired us, protected us, and provided sacred counsel to those around them while adapting swiftly to the ever-changing world.
And they have come out victorious.
We recognize them this Mother's Day for their personal power and daily victories, whether great or small.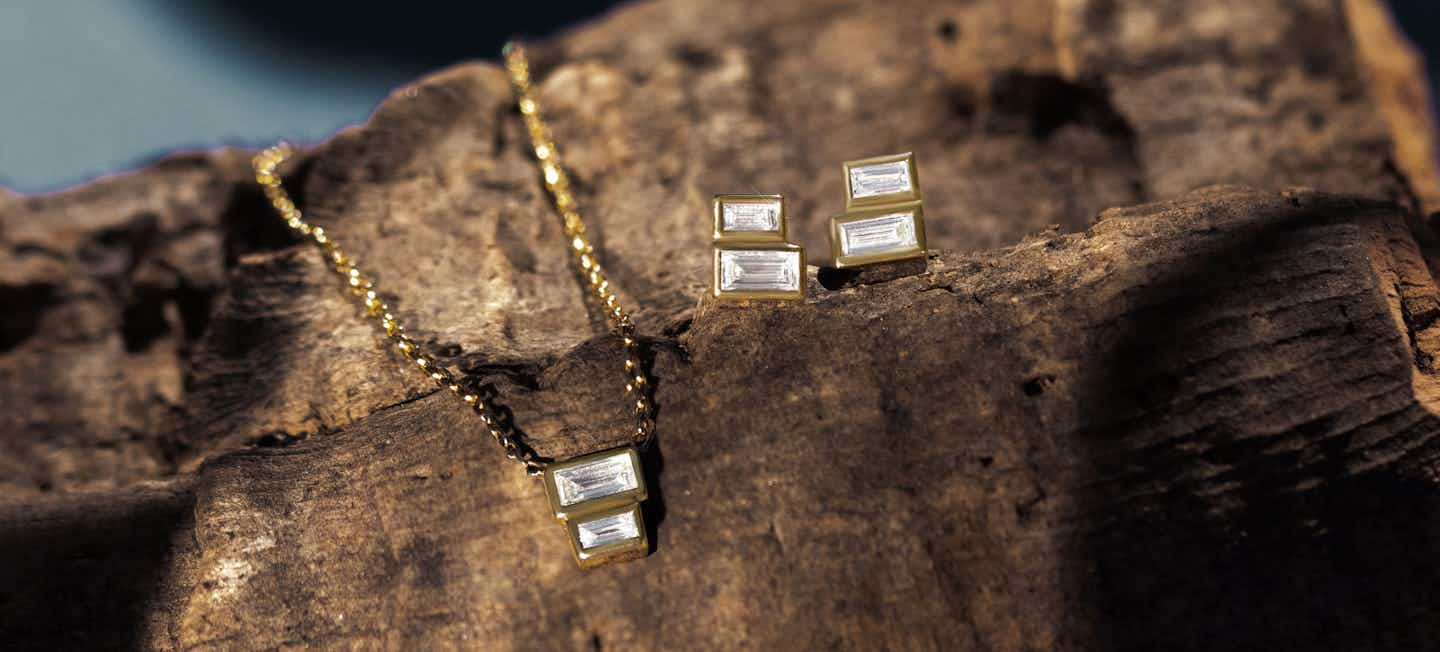 A celebratory piece
At VRAI, we are delighted to debut a celebratory shape that encapsulates your loving bond: The Stacked Baguette.
The connection shared between mother and child is reflected in our Stacked Baguette, which combines two VRAI created diamonds into a shape reminiscent of a loving embrace. Symbolic of nurturing affection, the large and small baguette cling to one another as the minimal 14k gold setting magnifies their beauty and light.
How will you celebrate the mother or mother figure who has been by your side every step of the way? Discover the Stacked Baguette Necklace and Stacked Baguette Stud for this Mother's Day. Lavish the individual in your life who deserves it the most - or adorn yourself with a gift that reflects your beauty and most sacred bonds.
Shop the Stacked Baguette Necklace