Solitaire vs. Halo Engagement Rings
With so many stunning engagement ring styles, it's easy to become overwhelmed by choices. Because this purchase is unlike any other before, and likely filled with emotion, it is important to be thoughtful in your selection. From setting to band, there are multiple ways to reflect your personal style and love story.
Let's take a moment to compare and contrast two definitive engagement ring styles to help you narrow down your search - and get ready to say "yes!"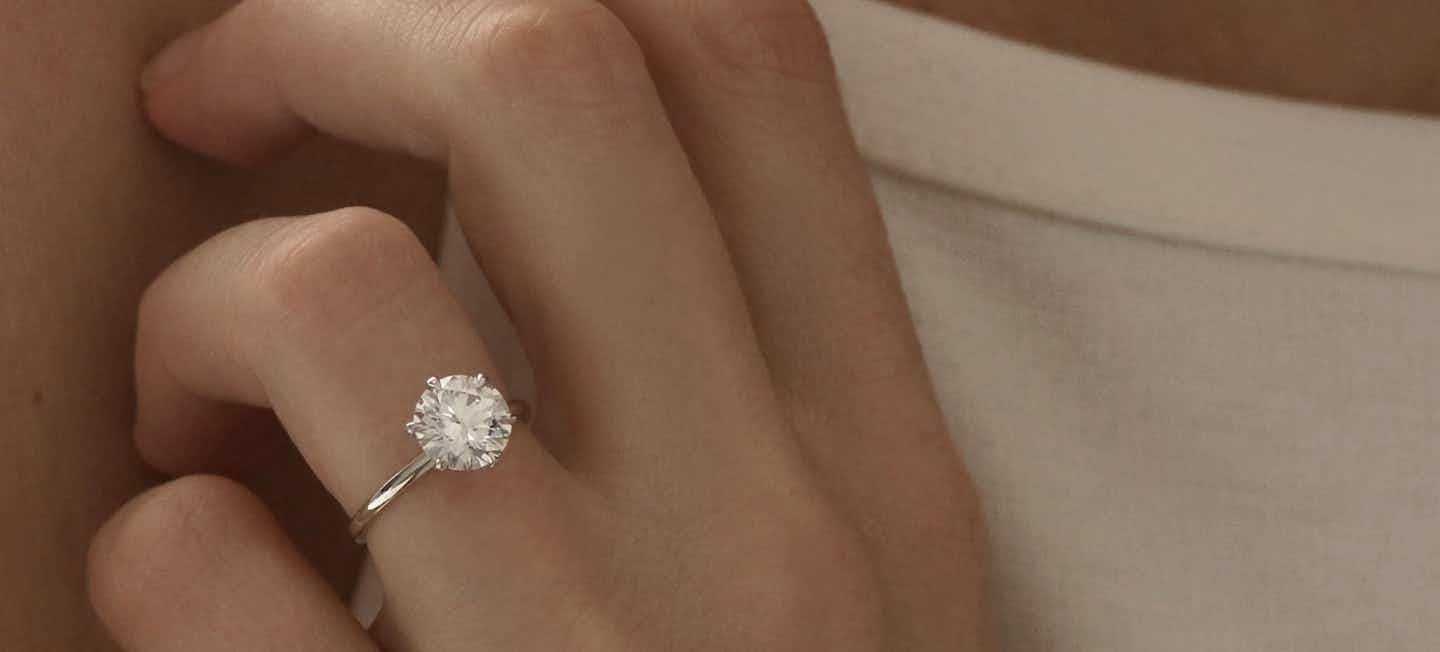 Solitaire vs Halo
Modern Enduring Elegance Vs. Classically Romantic Silhouette
Make no mistake: both engagement ring styles are stunning and will create a personal and unique look based on the wearer's style. Both rings are timeless, elegant, and two of the most popular styles to date - not to mention instant family heirlooms.
The Solitaire - named after the French word for "solo," in reference to the single diamond showcased in the center - is often described as more modern due to its undeniable simplicity and clean lines.
The Halo - named after the glowing "halo" of pave diamonds that surround our larger sustainably created center diamond - was a look perfected during the Art Deco era, which is why it is oftentimes considered the more classically romantic and vintage-inspired of the two ring styles.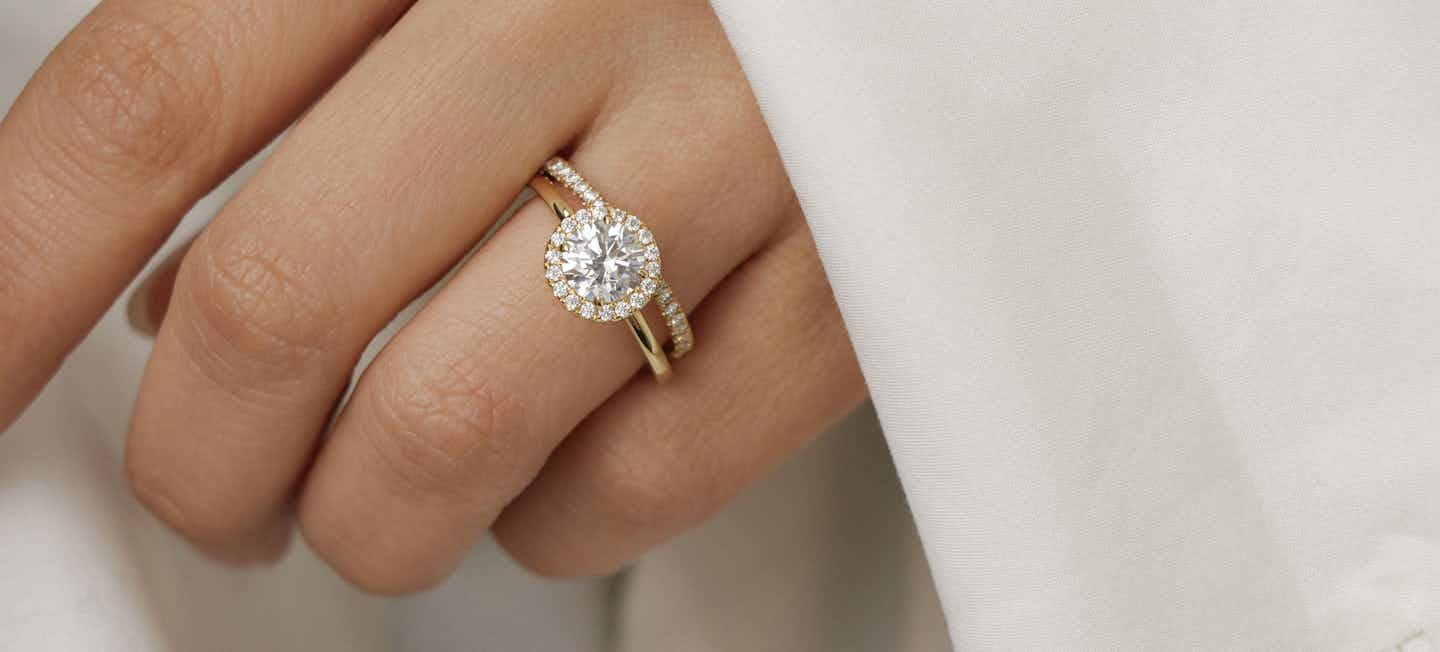 The truth is, both styles can look either modern or vintage depending on the diamond setting. From a modern round brilliant to an antique-inspired marquise, versatility is on display for both.
So how do you decide which engagement ring style is best for you or your significant other?
Take these factors into consideration:
Taste in clothing: Do they prefer black-and-white, stripes, crisp, clean lines, and minimalist accessories, or are they more maximalist and wear lots of prints, ruffles, and metallics? Because an engagement ring is traditionally worn every day, take into consideration how it pairs with their style.

Love of a certain era: Do you or your partner feel drawn to film or literature based on the Romantic era or the Art Deco years? Are you more excited about 1960s music and mod style? Allow your imagination to help you recreate the vintage feel that reflects your personal taste.

Cherished pieces of jewelry: What kind of jewelry does the wearer go to the most? Dramatic chandelier earrings, eye-catching tennis bracelets, stacks upon stacks of rings? Or do they prefer tiny bits of shimmer and sparkle that delicately catch the light, like stud earrings or an ear cuff, or a minimal gold chain with subtle pendant? More than anything, their taste in other jewelry will indicate what direction to go in when choosing their engagement ring.
Ready to say yes to love? Shop our Solitaire and Halo engagement rings now.
Learn more
Schedule a consultation with one of our diamond experts to assist you in choosing the perfect engagement ring.