VRAI x RandM
A meaningful collaboration
Known for their bold, confident style, celebrity stylists Rob Zangardi and Mariel Haenn have created incredible, iconic fashion moments for their long list of loyal Hollywood clientele such as Jennifer Lopez, Ciara, Gwen Stefani, Jessica Biel, and Lily Collins. Named as one of the Top 10 Stylists of the Decade, their red carpet looks are undeniably powerful and always convey meaning. This is why when Rob and Mariel - also known as RandM - sat down to collaborate with VRAI, each piece they designed had a message, from reminders of the uplifting moments we carry with us each day to the powerful statements we choose to tell the world.
Inspired by the true values of VRAI created diamonds, Rob and Mariel developed strong and alluring designs that resulted in VRAI x RandM, a unisex fine jewelry collection that adds bold inspiration and purpose to every look. The twelve-piece collection of necklaces, bracelets, earrings, and rings highlight the inspiration you can add to your day with pieces of significance and purpose.
"We wanted to create pieces with meaning, and it was important to us that there was a message behind every piece," the stylists reiterate. Their dream was to design a collection with jewelry that would become part of one's daily ritual and act as important daily reminders.
Read on to discover the messages behind VRAI x RandM and see what inspires you as Rob and Mariel walk us through the significance behind their creations.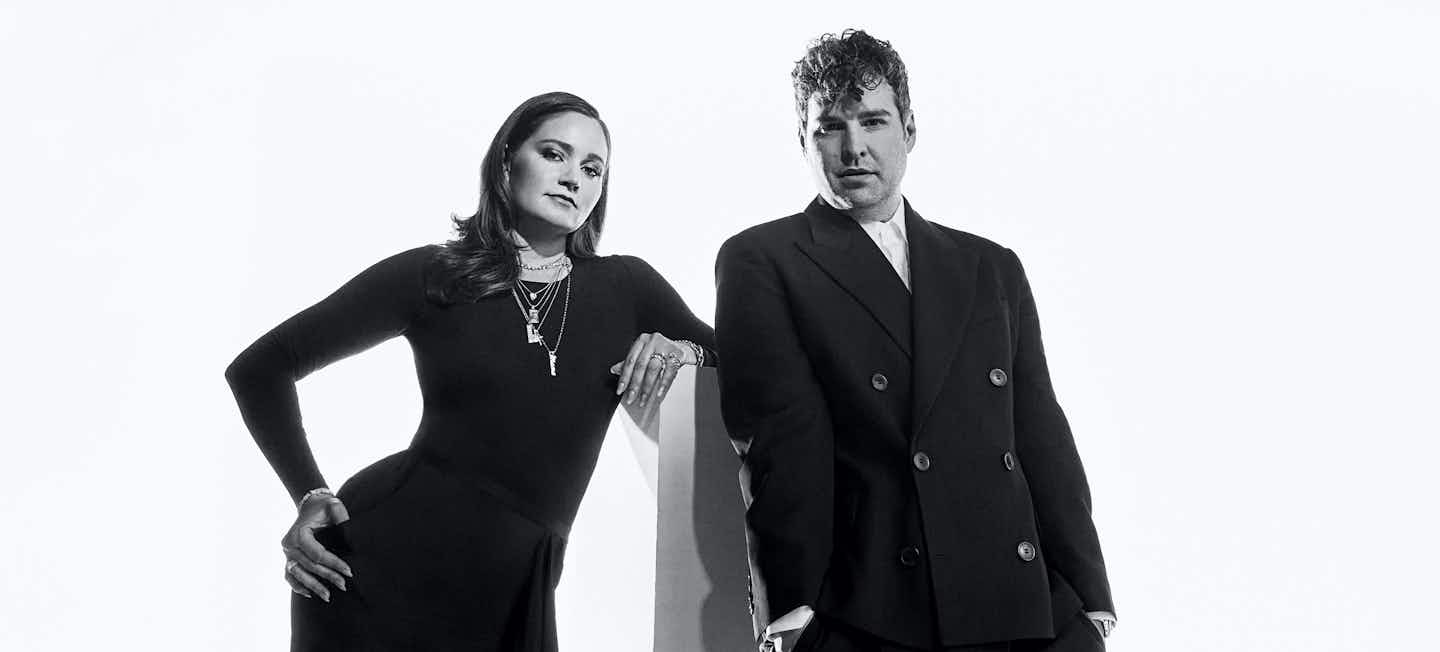 A spark of inspiration
When asked what motivation was behind their designs, Rob and Mariel emphasize that it all started with messages of empowerment and self love. "The Strength Necklace will protect you, the Currency Necklace reminds you of your self worth, the Contract Ring is about a promise you make to yourself or another," they say. "We all need an everyday reminder!"
Beyond the meanings associated with their designs, Rob and Mariel were also energized to collaborate with a sustainable jewelry brand whose values reflected their own. They soon discovered the versatility that VRAI created diamonds allowed, as well.
"For centuries, diamonds have all looked the same, but VRAI is able to cut so many unique shapes," Rob says, "It's something that no one else can do! Working with VRAI created diamonds allowed us to include shapes in our collection that you've rarely seen, and definitely never seen together."
Mariel echoes her partner's enthusiasm, particularly when it comes to the impact of mining on the planet. "Unfortunately, the diamond industry has a history of exploiting communities and the environment. It's important to us to make choices that minimize the negative impact on the earth. This is why we decided to use diamonds created by VRAI as they are grown in a zero emission foundry that utilizes renewable energy."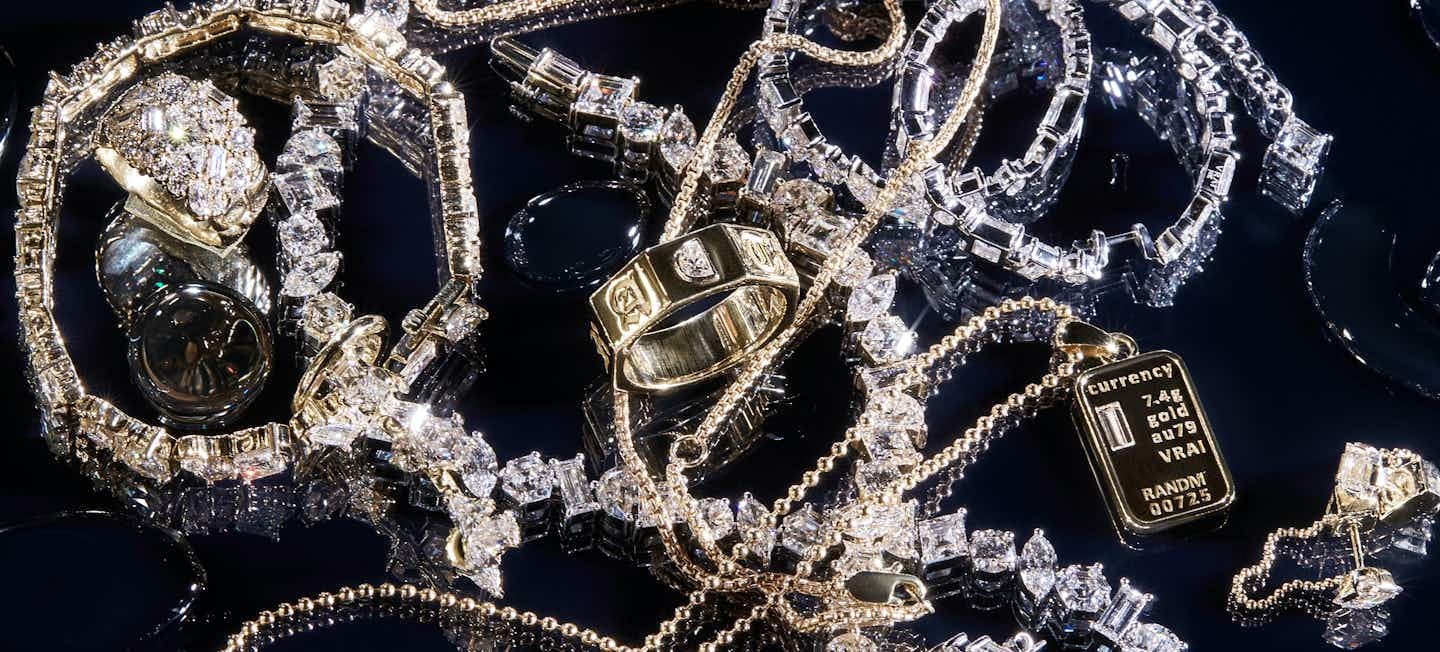 Powerful style
Whether adding brilliance to your everyday look or wearing your favorite piece to a formal event, Rob and Mariel have pointers on how to best interpret VRAI x RandM. Each individual should feel empowered to wear their selections in a way that works with their own personal style, but the stylist duo knows that utilizing multiple items from the collection together is key.
"Our number one styling tip is layering. It's a RandM staple! Layer a choker with a necklace, stack rings on the same finger and hand, layer up bracelets and don't be afraid to mix metals and stones," they say.
The team also places heavy emphasis on the versatility of the collection. "As a styling male/female partnership, we wanted to create jewelry for everyone," says Mariel. Rob joins her, reiterating that "we like to remind everyone that men should wear diamonds too!"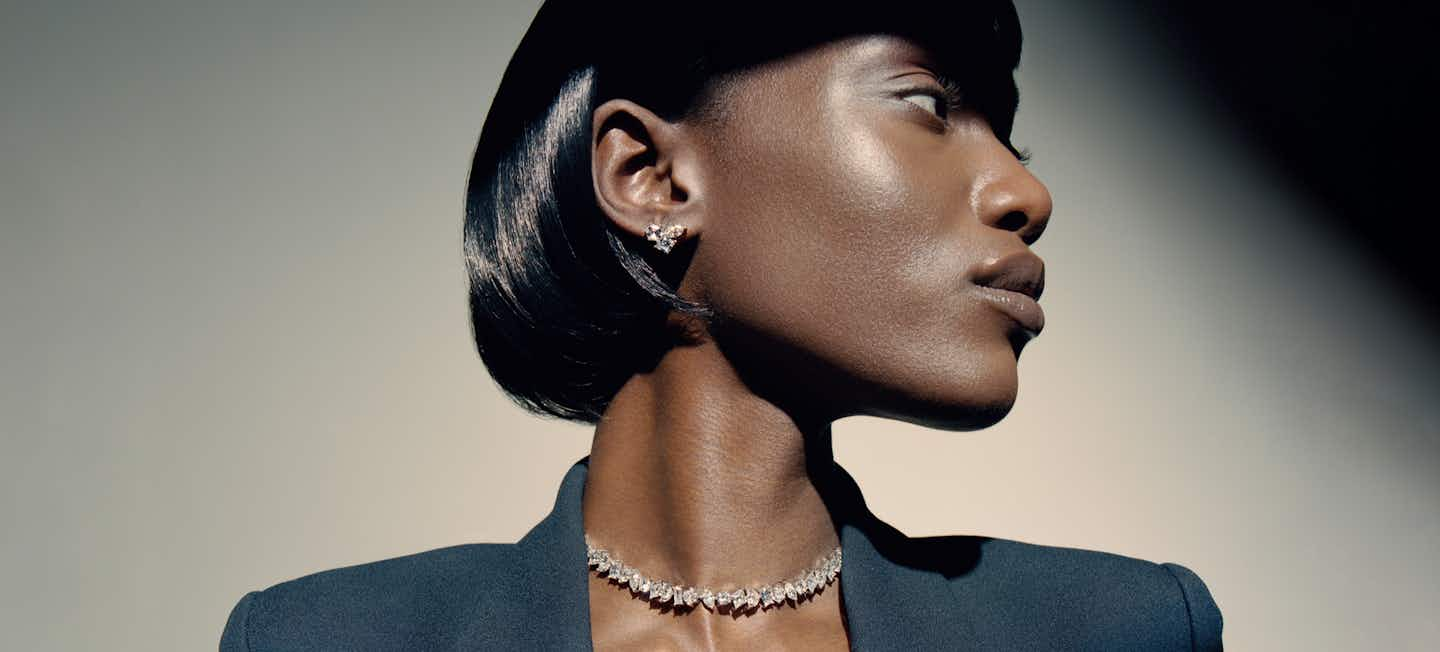 Personal interpretation
Ultimately, where and when each VRAI x RandM piece is worn is personal. But the stylists do see each design as something to incorporate into every day. "My personal style is relaxed, casual, and effortless, with lots of layered jewelry," says Mariel, highlighting how multiple pieces from the collection can be worked into her daily look.
The emboldened and powerful style that Rob and Mariel have given to so many Hollywood clientele is now available to you. Whether walking the red carpet or adding meaning, purpose, and extra brilliance to your day, VRAI x RandM is here to help you step boldly out into the world with your sense of meaning and confidence leading the way.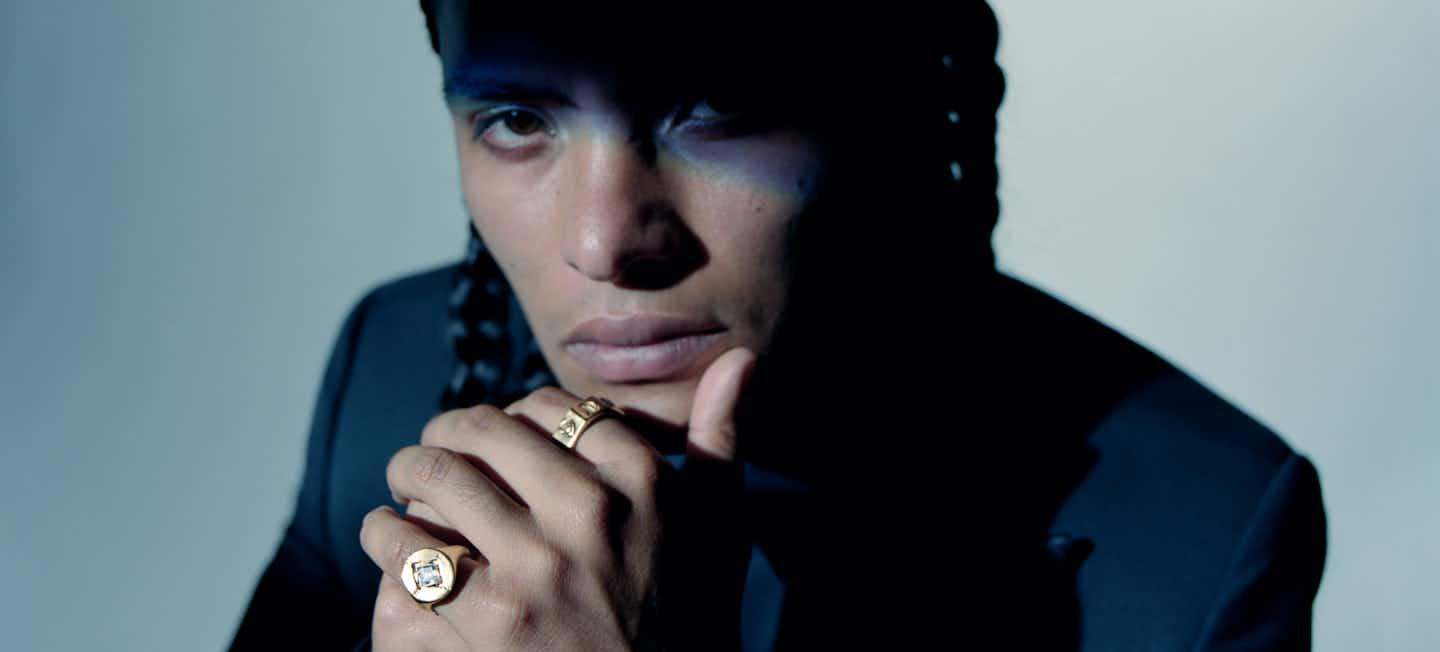 Discover VRAI x RandM
An exclusive look at the messages of inspiration behind each piece in this powerful collection.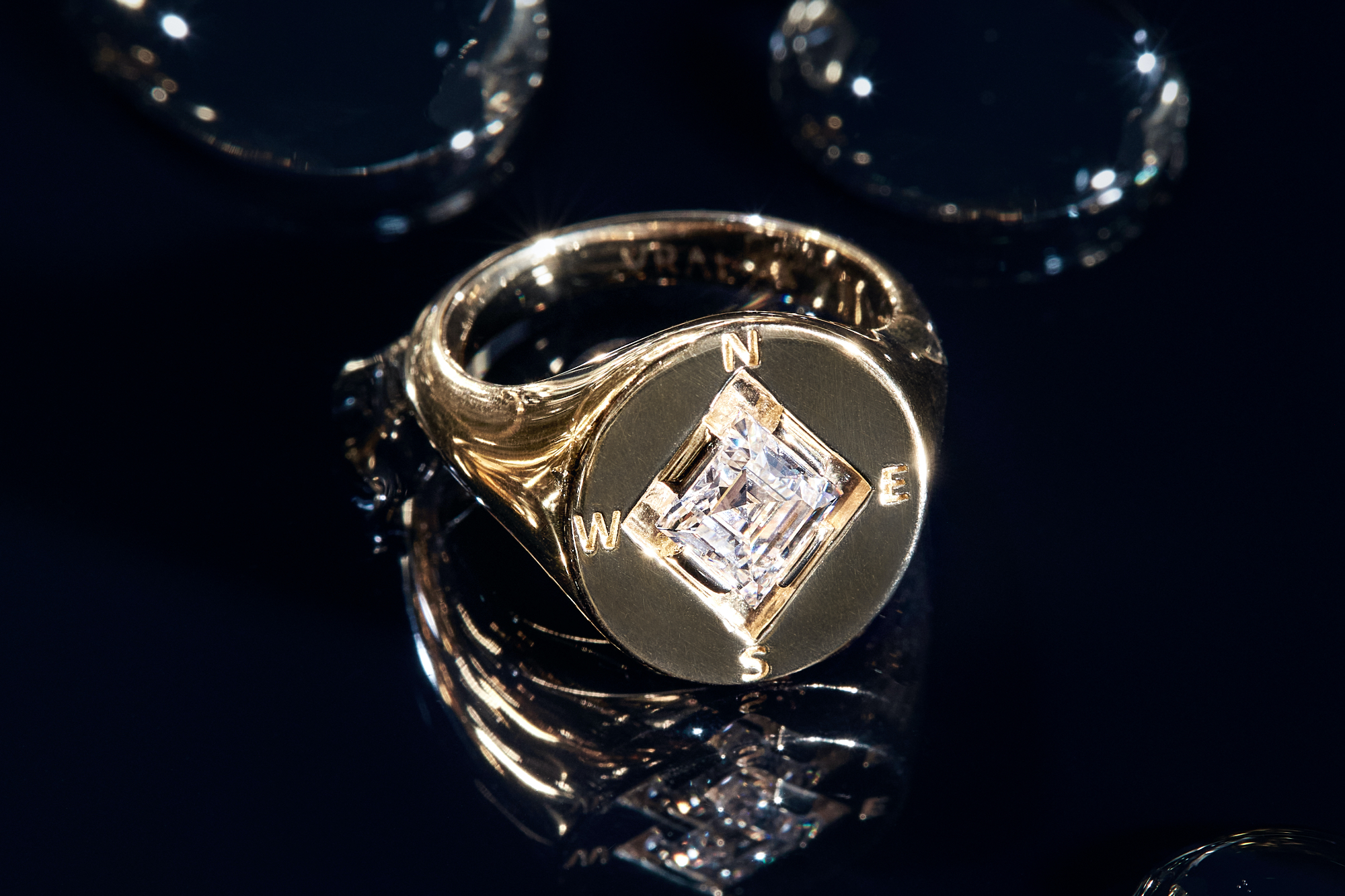 Compass Ring
With a compass inscription to guide you, let this lozenge cut diamond set in 14k gold move you toward your aspirations. ‎
Shop the Compass Ring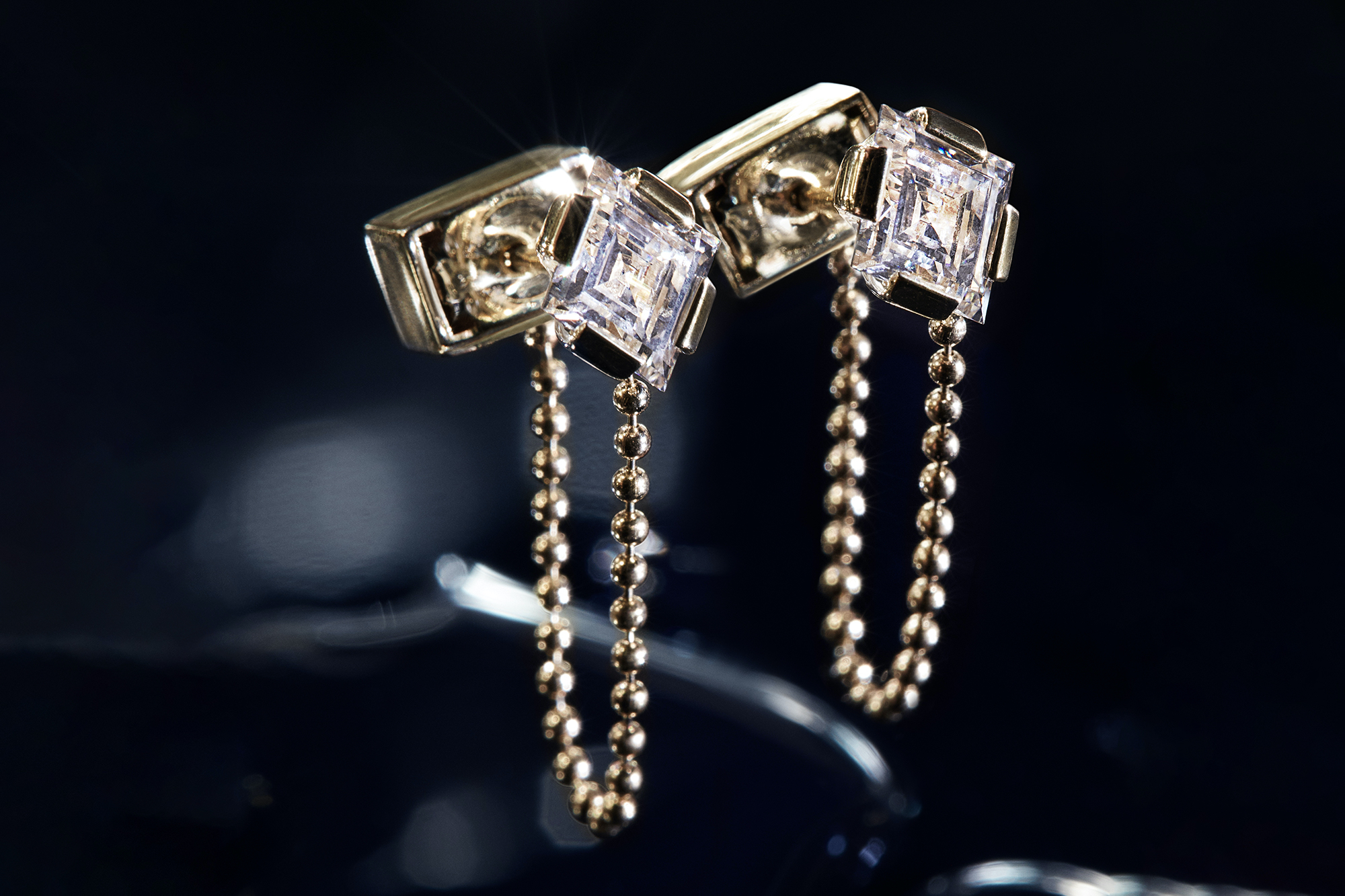 Connected Earring
Lozenge cut diamonds act as a shining north star while the 14K gold chain hoop reminds you to stay grounded and connected with those who uplift you.‎
Shop the Connected Earring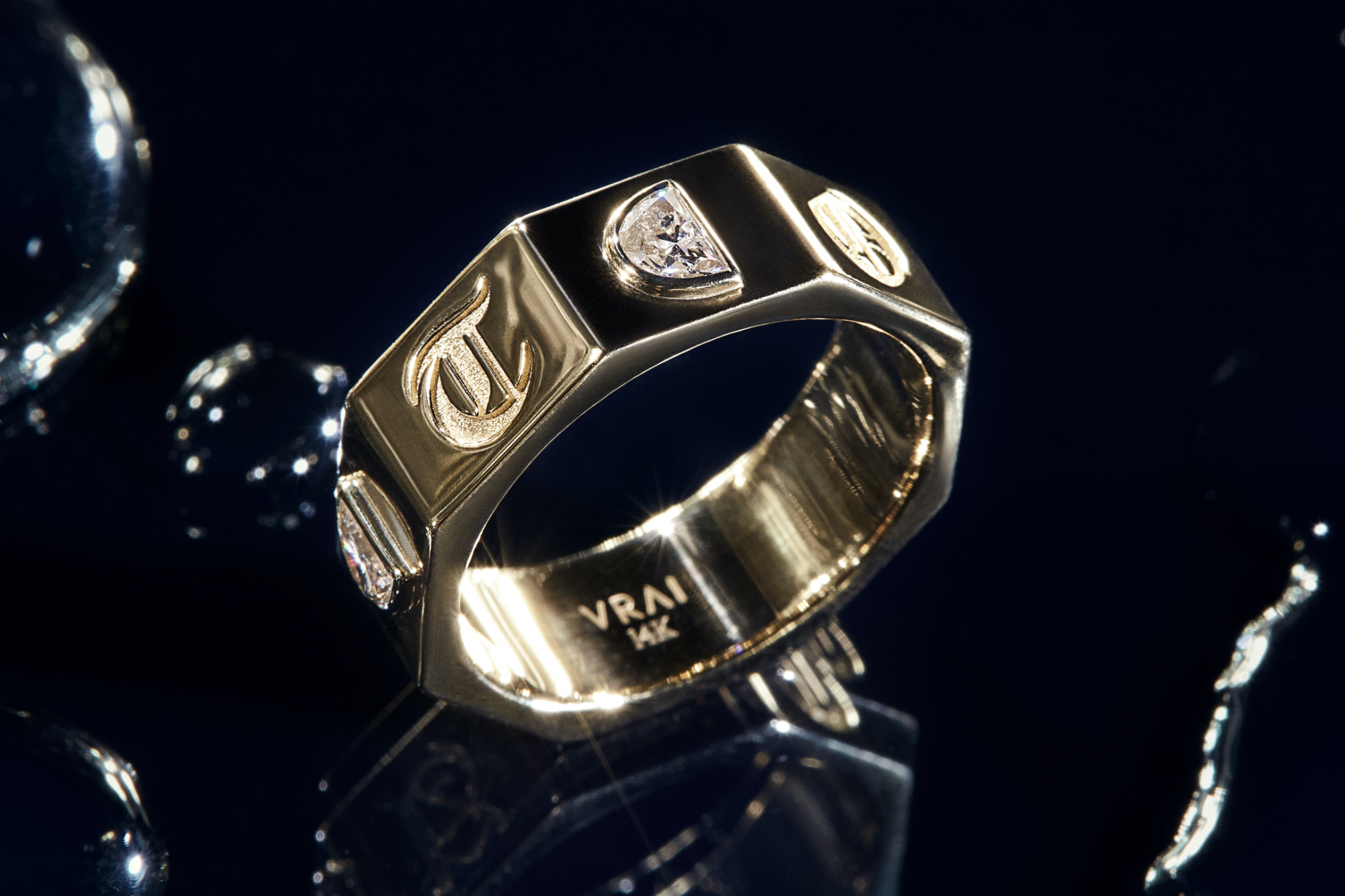 Contract Ring
There are promises you make to others. And there are those that you make to yourself. Honor both with the Contract Ring, a 14k yellow gold band with inscription and two half-moon diamonds. ‎
Shop the Contract Ring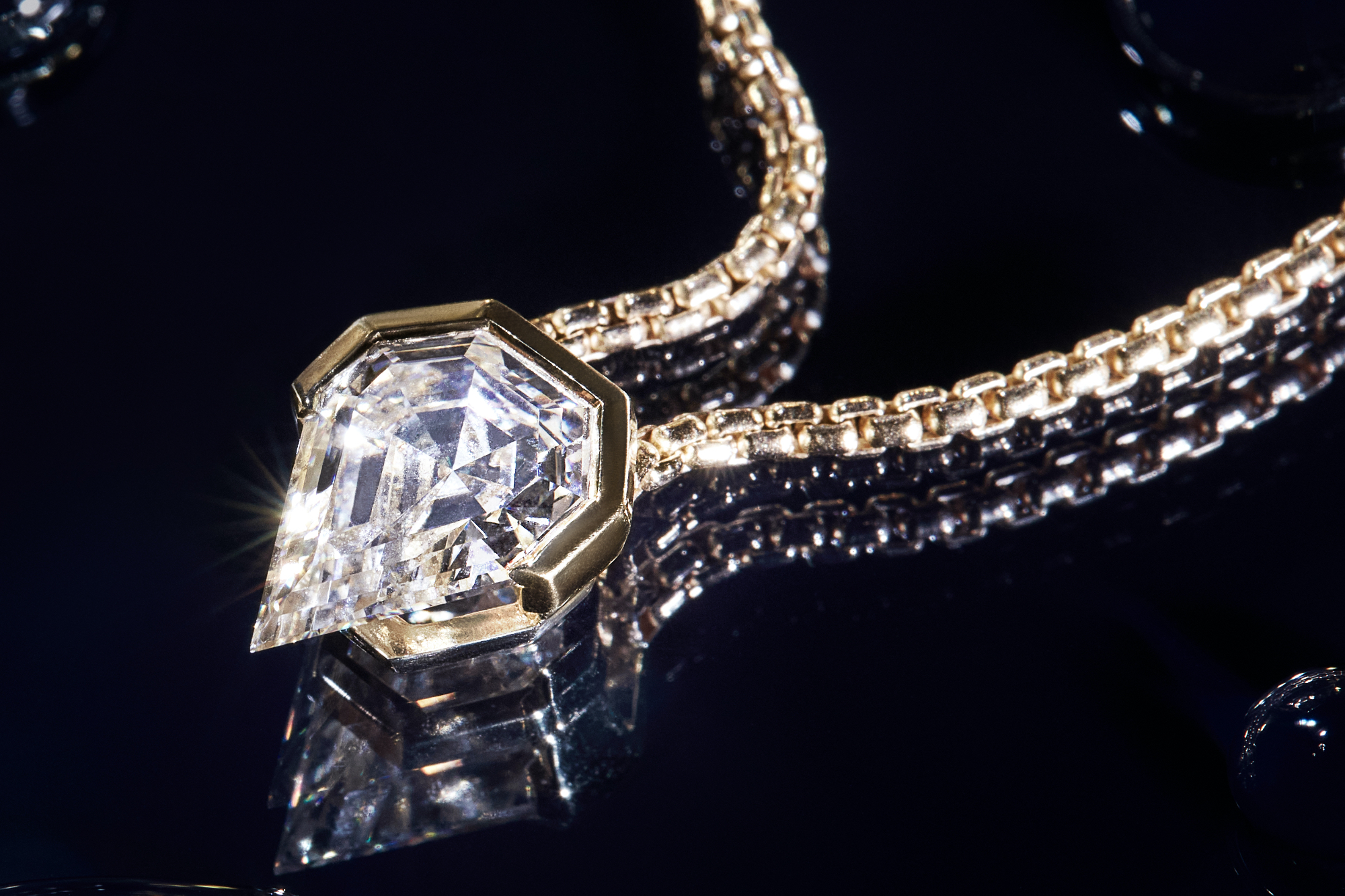 Strength Necklace
The Strength Necklace is designed to empower. Suspended above the heart with 14K solid gold, this necklace produces a look and feel of power and protection. ‎
Shop the Strength Necklace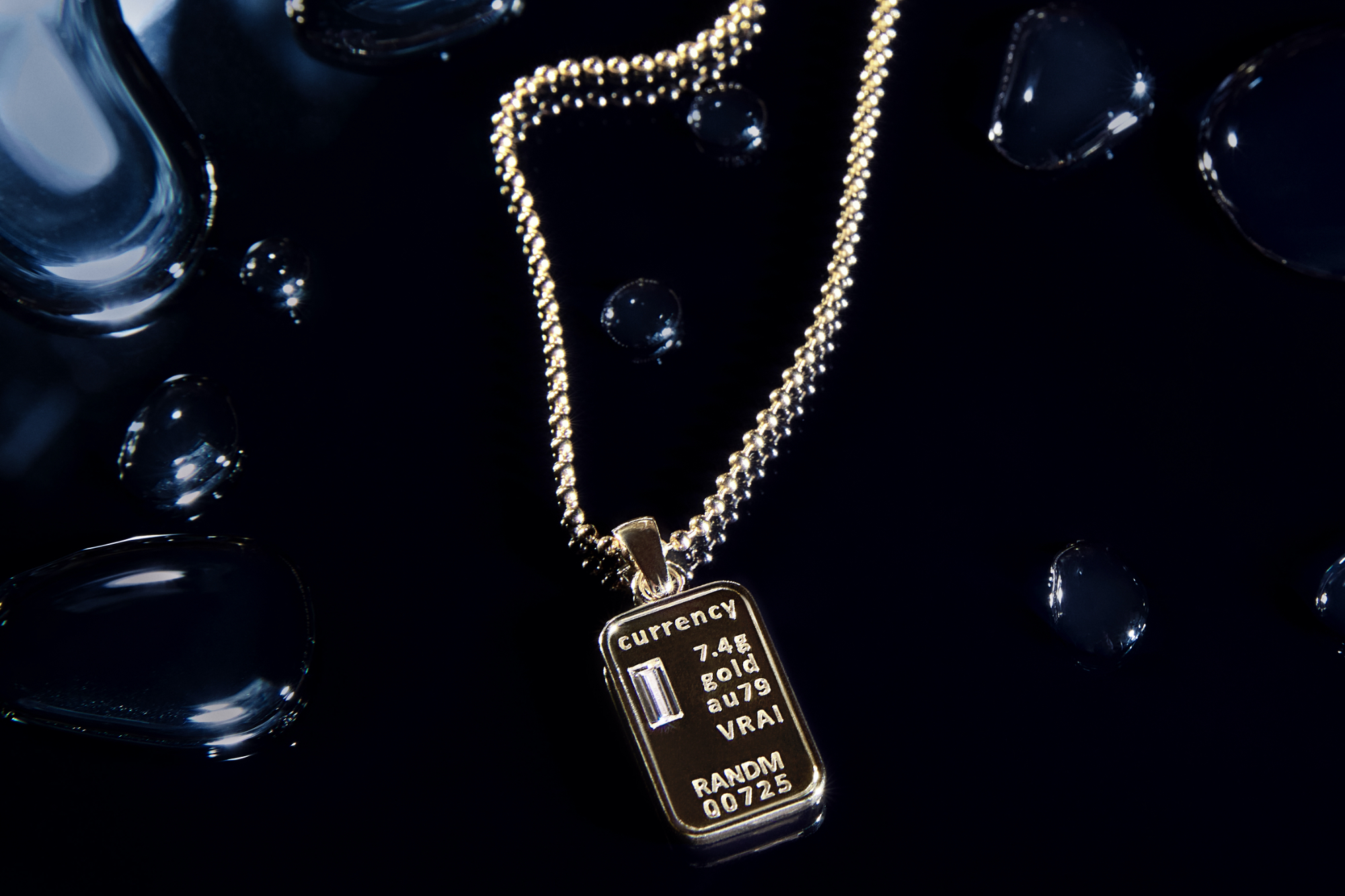 Currency Necklace
The Currency Necklace, featuring 14k yellow gold chain and bullion that highlights a baguette cut diamond is a reminder to yourself of your personal value - and an outward symbol of your unique contributions. ‎
Shop the Currency Necklace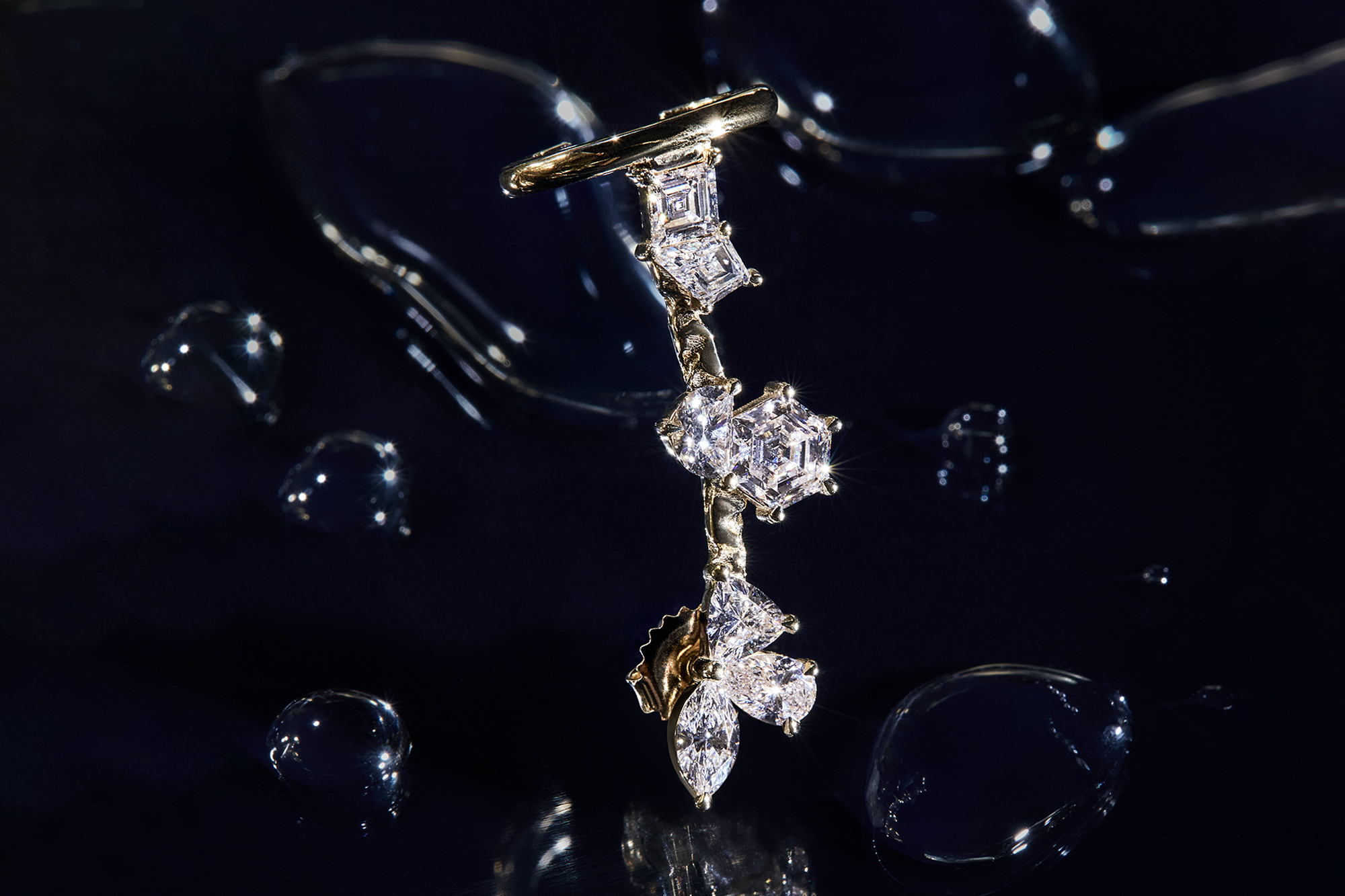 Unity Ear Arc
Unifying seven exquisitely cut, VRAI created diamond shapes into a statement-making ear arc with 14k solid gold, the Unity Ear Arc is a signal to the world of your capacity to collaborate. ‎
Shop the Unity Ear Arc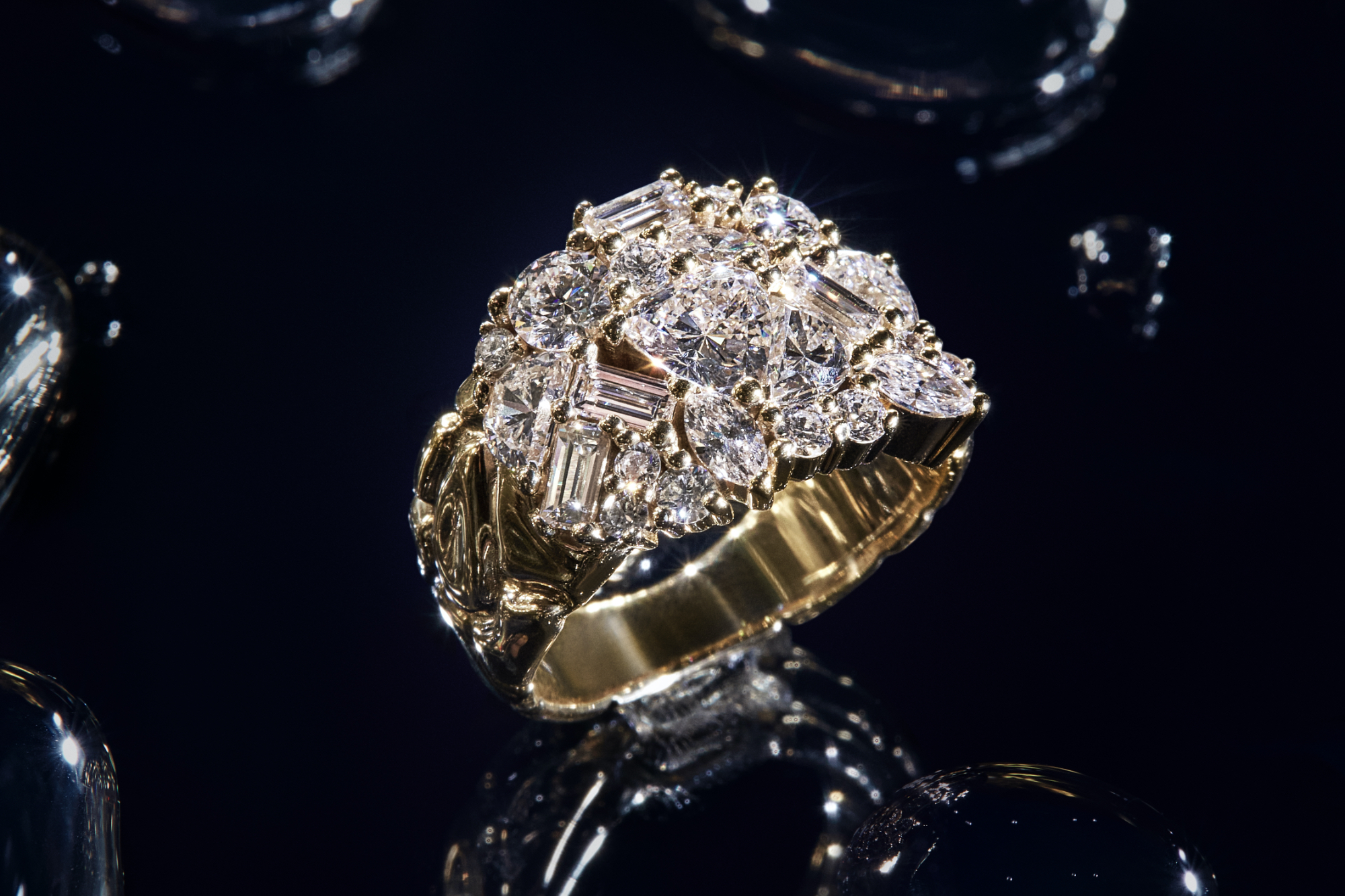 Unity Ring
With over twenty VRAI created diamonds in five distinct cuts set in 14k yellow gold, the Unity Ring is the embodiment of diverse elements coming together as one. ‎
Shop the Unity Ring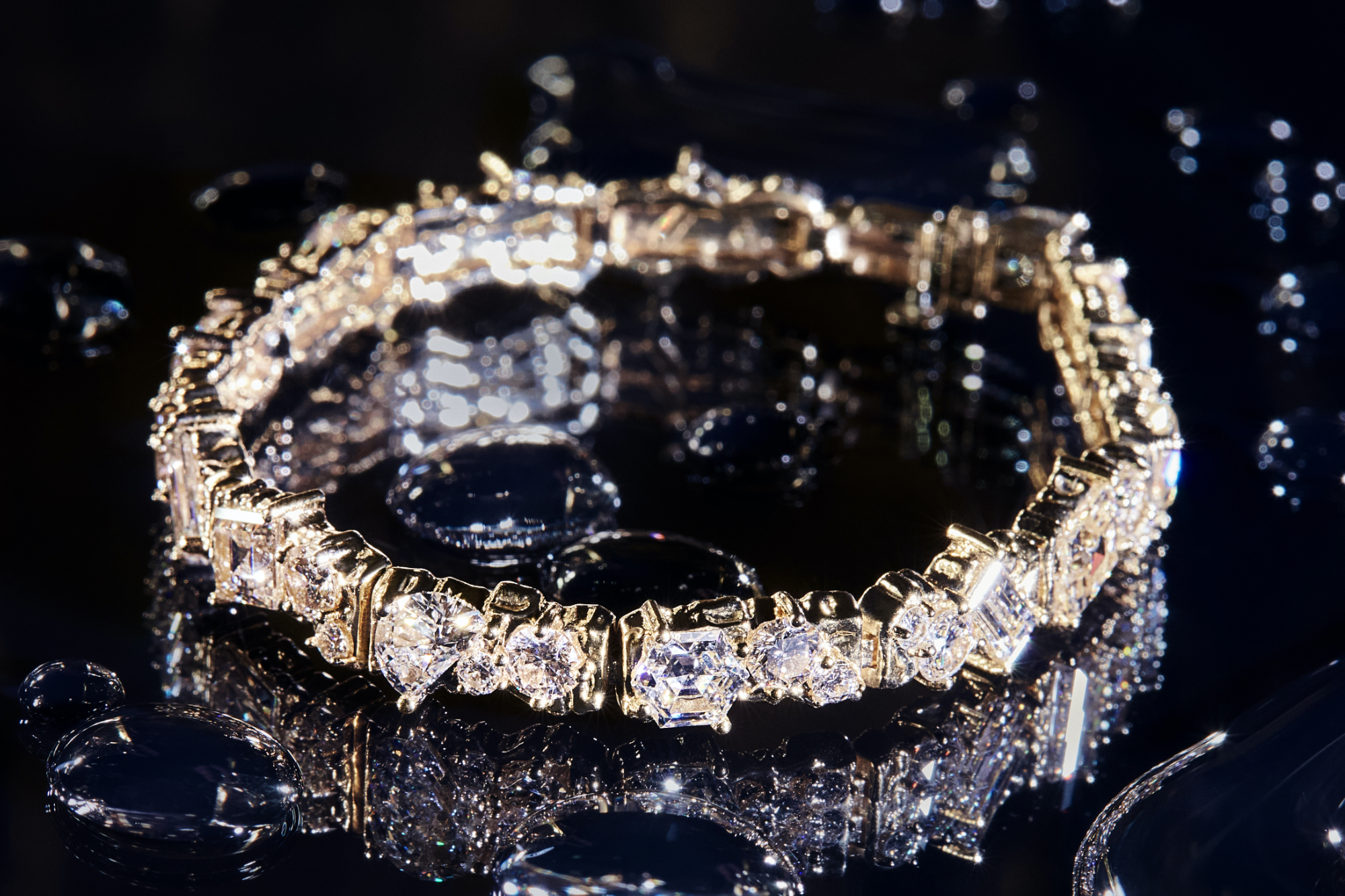 Unity Bracelet
With multiple, distinctly-cut VRAI created diamonds brought together in a 14k yellow gold setting, the Unity bracelet is a shining example of the beauty and strength in collaborating.
‎
Shop the Unity Bracelet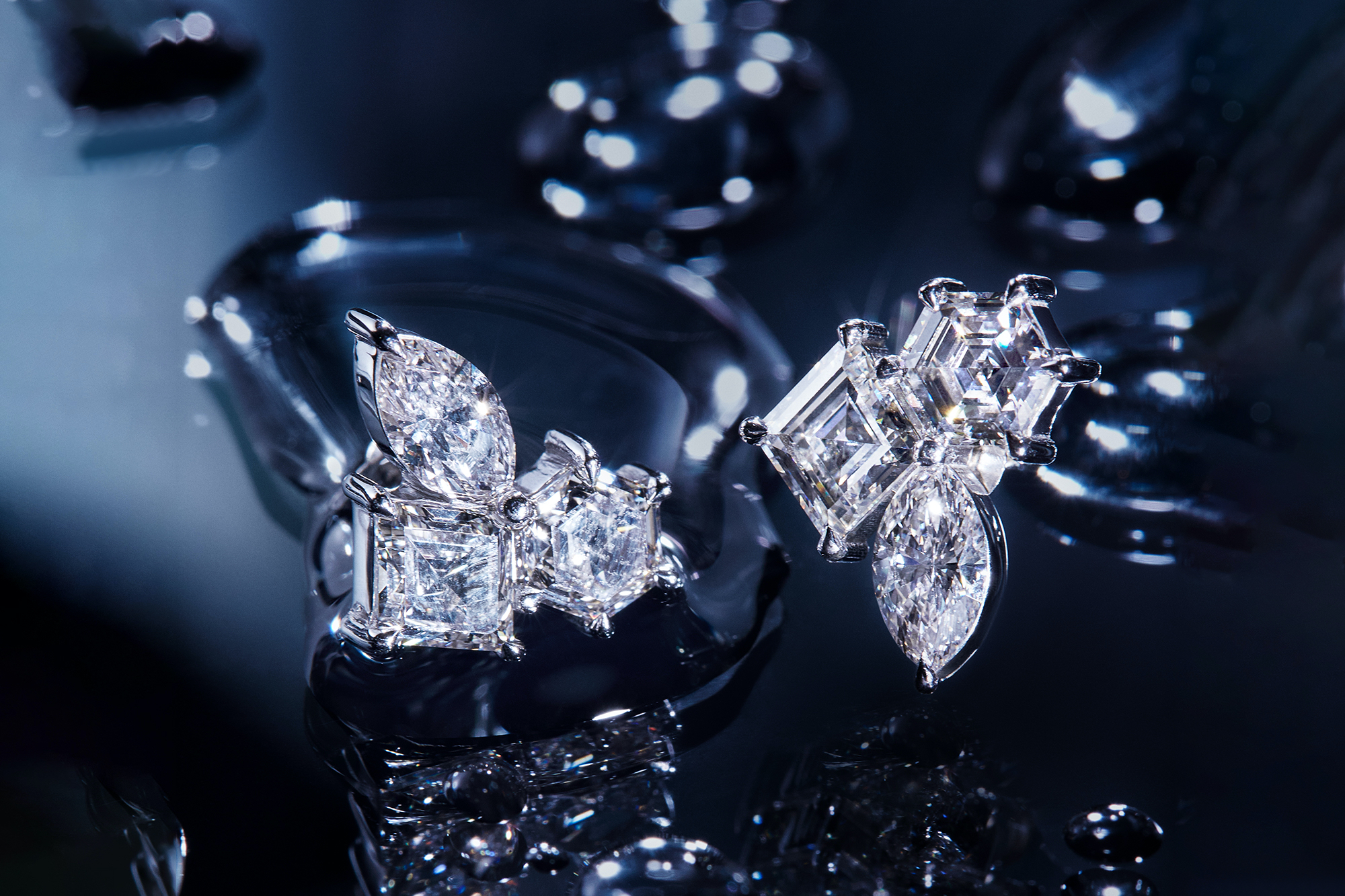 Illuminate Stud
Fashioned to resemble bright stars in a night sky, the Illuminate stud combines three distinctly-shaped, VRAI created diamonds which radiate in a minimal 14k gold setting. ‎
Shop the Illuminate Stud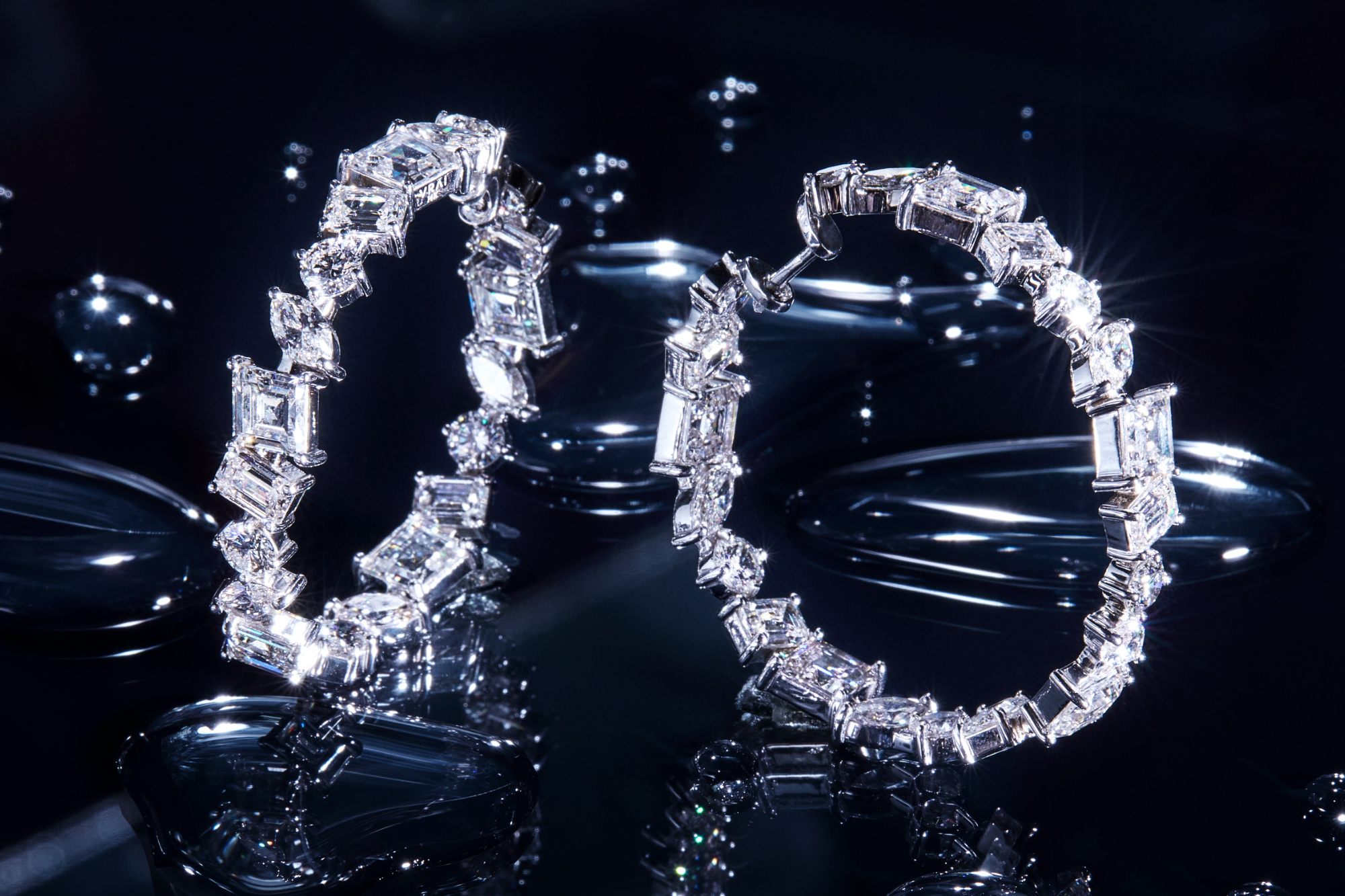 Illuminate Hoops
Shine your light for the world to see. These Illuminate hoops strike a dramatic silhouette by combining over thirty VRAI created diamonds in four dazzling cuts together in a minimal 14k gold setting.‎
Shop the Illuminate Hoops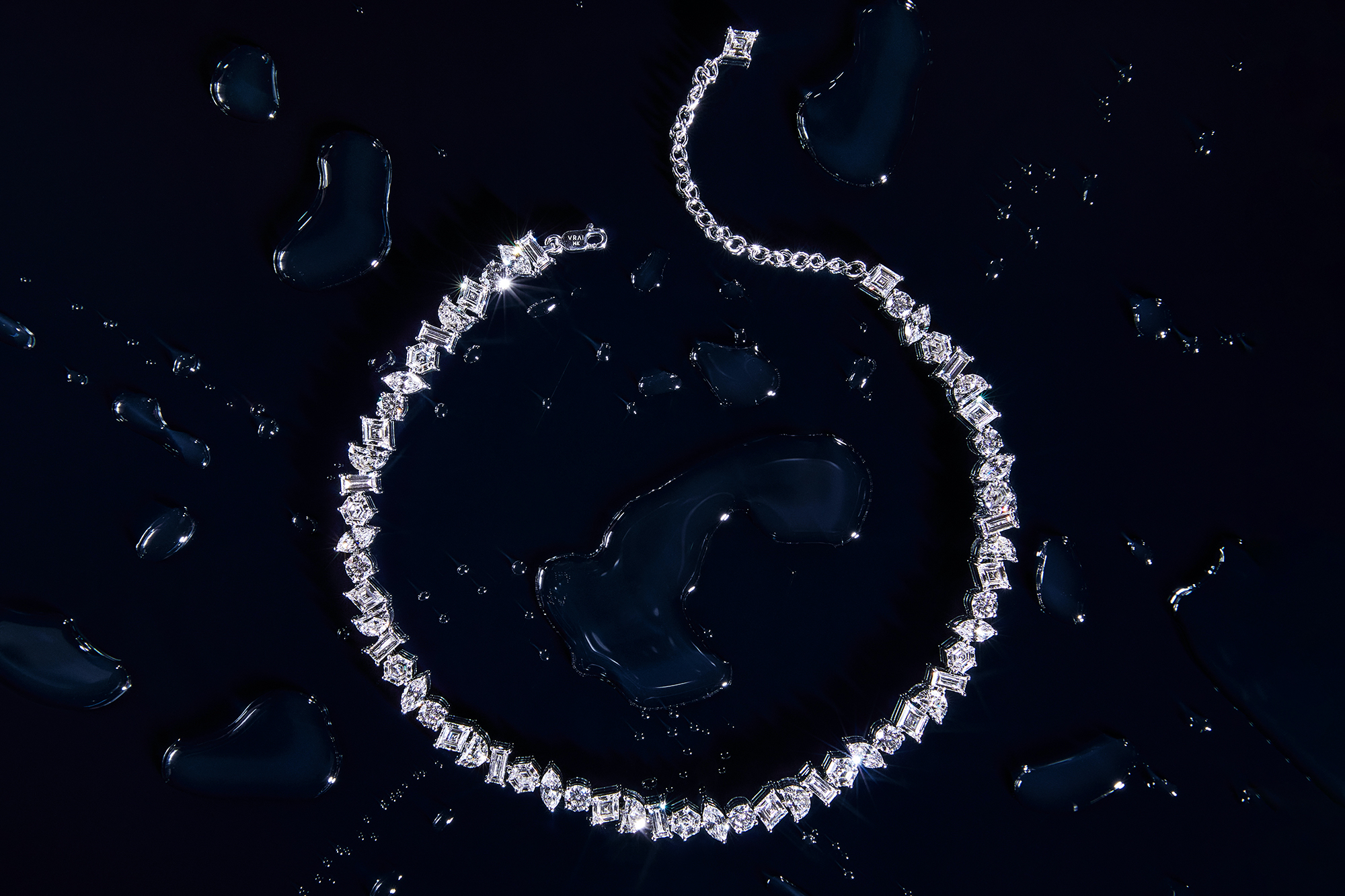 Illuminate Choker
A captivating symbol of inner light, the Illuminate choker radiates with confidence and allure. With over fifty VRAI created diamonds in six distinct shapes, this adjustable piece with over thirty-five carats can be worn as a choker or necklace, catching the light in its 14k gold setting.‎
Shop the Illuminate Choker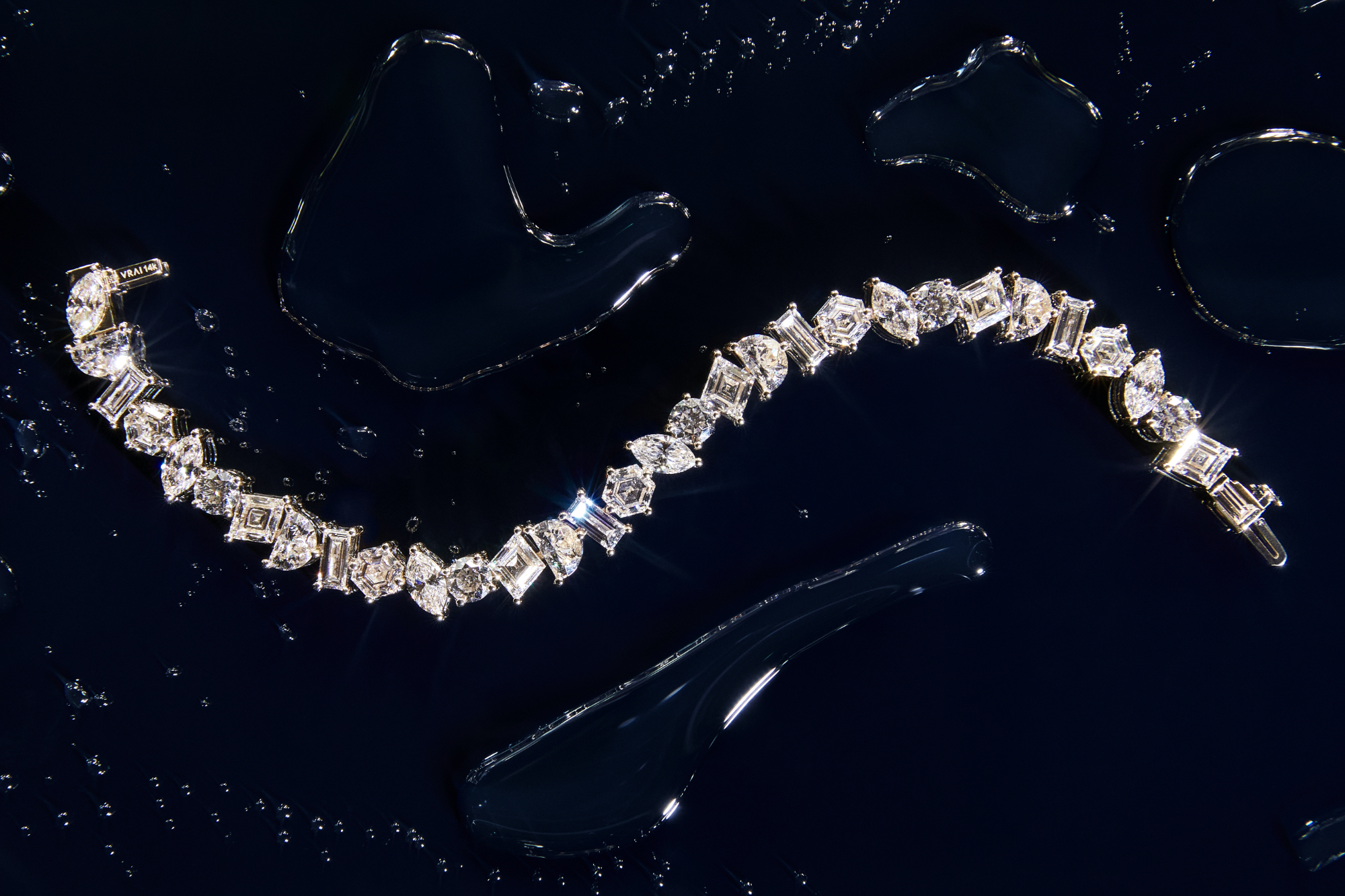 Illuminate Bracelet
A constant beacon of inner light and strength, the Illuminate bracelet brightens the path before you. The minimal 14k gold setting adds instant glow and shimmer to the over thirty VRAI created diamonds in six beautiful cuts. ‎
Shop the Illuminate Bracelet