Why Our Materials Deserve Your Attention
VRAI | September 20, 2021
VRAI | September 20, 2021
Our materials matter; they're at the heart of everything we do. And from our VRAI created diamonds to recycled gold to our thoughtful packaging, we believe that every element that goes into your engagement ring or fine jewelry purchase deserves your attention. Discover how your true values align with VRAI.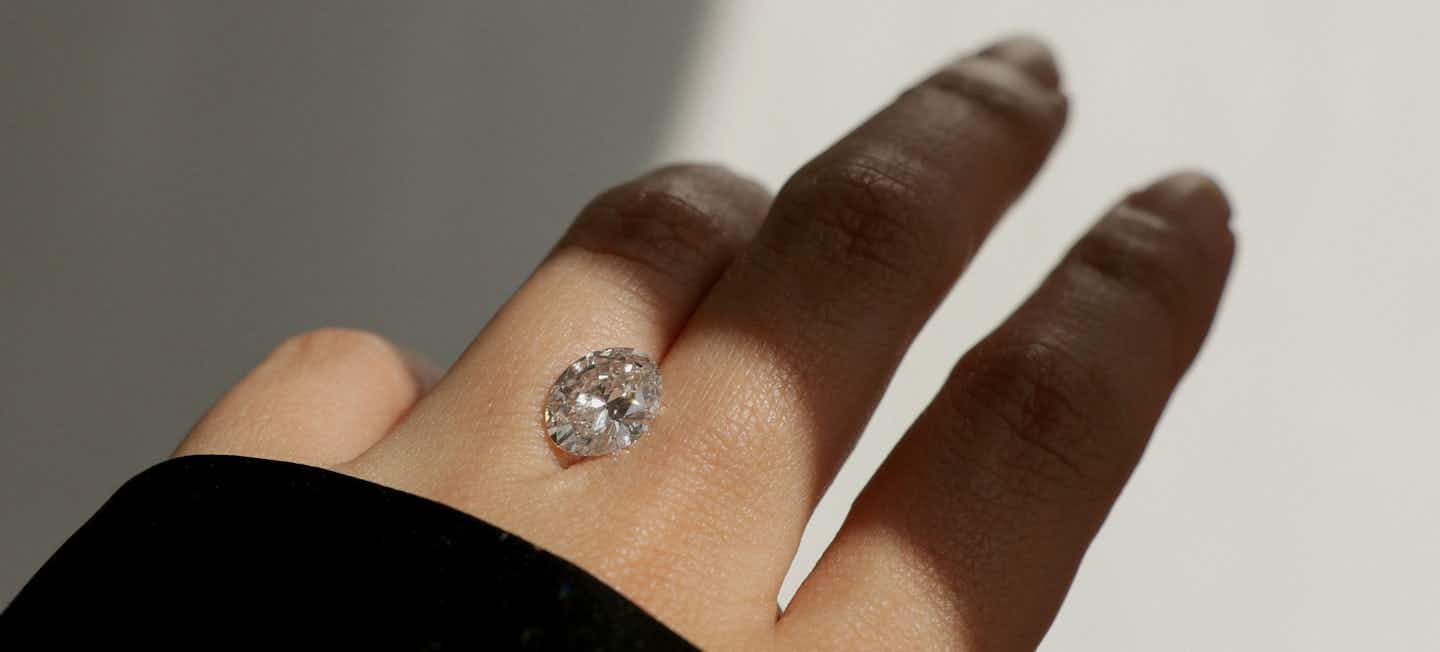 VRAI created diamonds
Our collection of fine jewelry and engagement rings features diamonds sustainably created in our foundry, the only certified diamond producer in the world with zero carbon footprint. We utilize renewable energy to create diamonds that are atomically identical to mined diamonds. Only 1% of the world's diamonds meet our unparalleled quality and craftsmanship standards. This ensures that every VRAI created diamond has guaranteed origin.
Our diamonds are grown above ground in America's beautiful Pacific West, powered by the Columbia River. Combining proprietary technology with the zero-emission power of the Columbia River, we sustainably grow the purest diamond crystals. Our methods avoid the vast human and environmental toll of traditional mining. No conflicts are funded through middlemen, no land, local communities, or wildlife are displaced, no animals harmed, and no groundwater is polluted.
For every carat of our VRAI created diamonds produced,we save:
143
lbs (65kg) of carbon dioxide
2,011
ounces (57 kg) of air pollution
250
tons (227 tonnes) of earth
Recycled gold
Each of our designs are made with recycled solid gold. Unlike plated, filled or vermeil, solid gold is built to last and won't rub off or change color over time. As a company, we prioritize quality; in using recycled solid gold, we are ensuring that you can enjoy your engagement ring, wedding band, or fine jewelry for years to come.
In its most pure form (24k) gold is soft, almost orange in color, scratches easily, and is altogether too weak to work with. Because of this, alloys are added to create a more structurally sound metal that mixed together, is known as "solid gold." All of our jewelry pieces are made using 14k solid yellow, white, or rose gold, which means that they are 14 parts pure gold and 10 parts other alloys. As for our engagement rings and wedding band collection, we use 18k yellow or white gold, which is 18 parts gold, 6 parts alloys, as well as platinum and 14k rose gold. Our use of recycled solid gold ensures that pieces won't tarnish or fade over time, even with washing and everyday wear.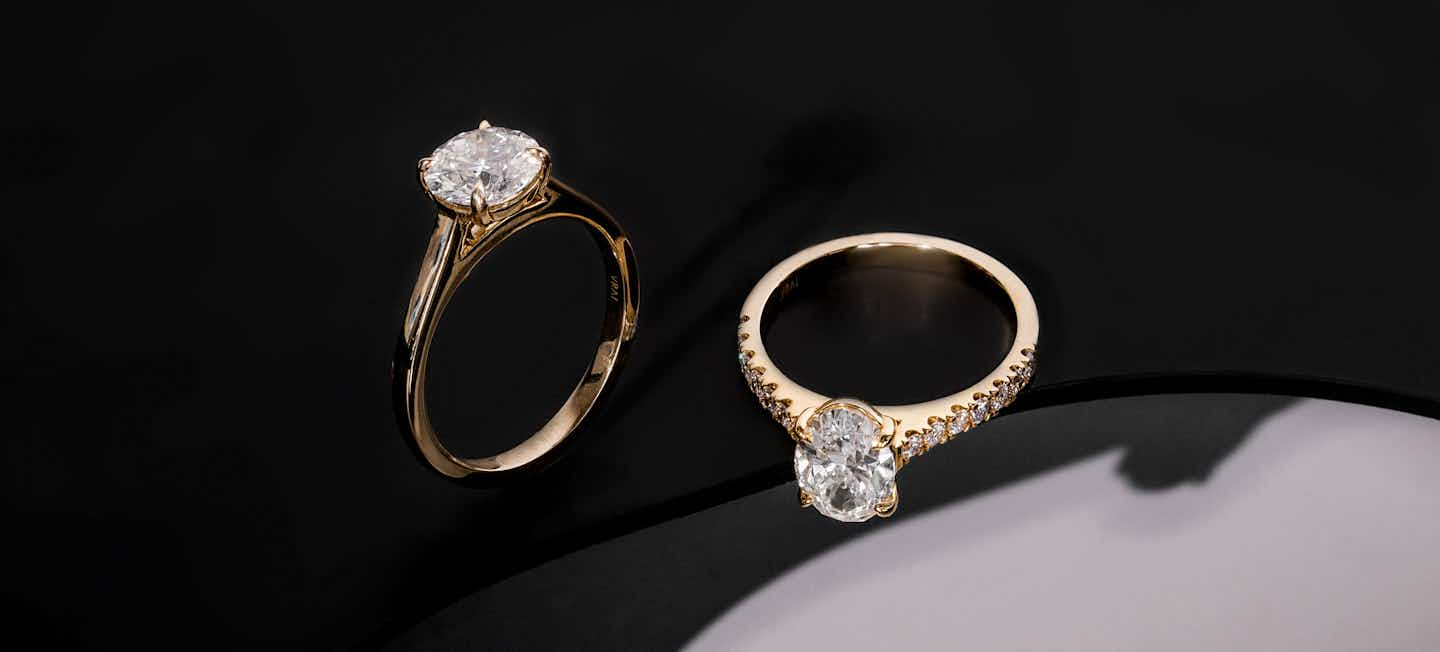 Packaging
We took an honest look into how packaging can impact our environment and found a more sustainable way to deliver our jewelry to you. Our packaging is made from recyclable or reusable materials.
Reusable signature packaging
Designed to keep your jewelry safe and secure, our signature packaging is like a portable home you can take on the go. These are made from wood, recycled paper and vegan suede.
Recycled mailers
Slimmed and trimmed for just the essentials, our new recycled mailers are thoughtfully designed to hold only what you need. We encourage you to reuse or flatten down to recycle.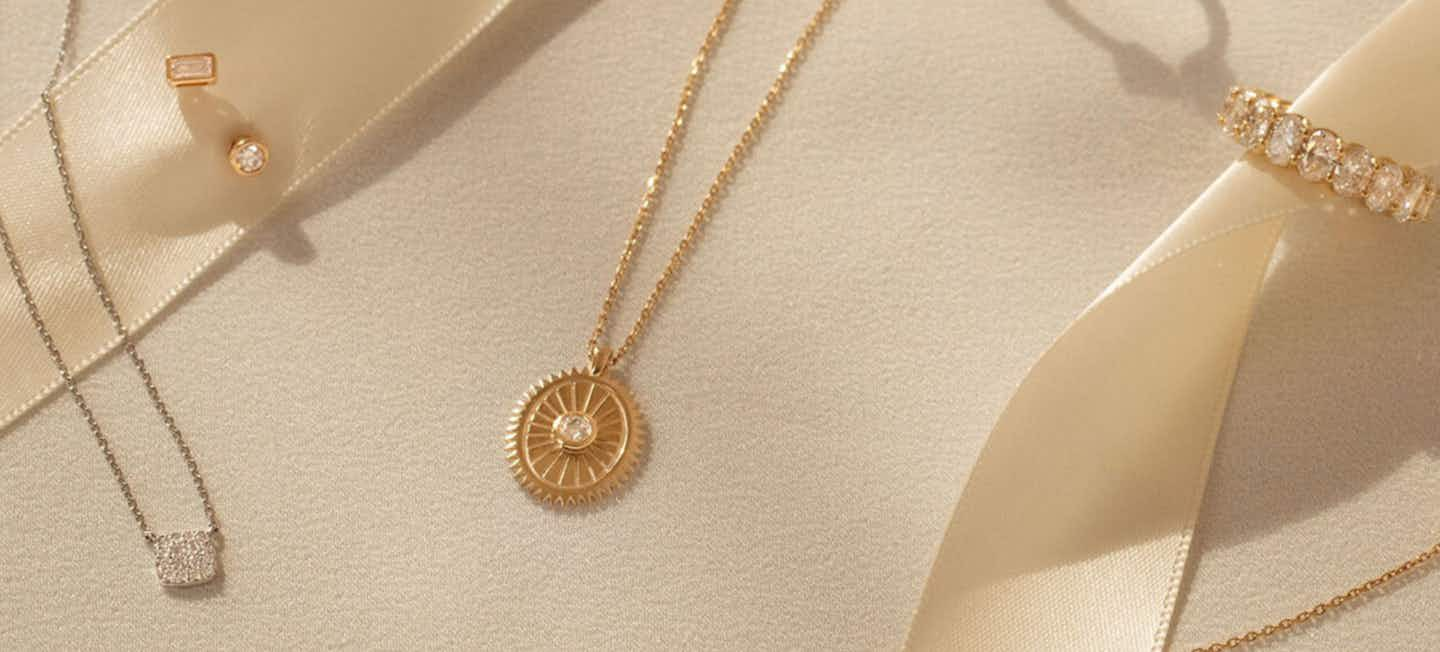 True Love, True Values
We design fine jewelry and engagement rings for life's true moments. And we remain committed to sustainable practices in everything we do. Explore our Engagement Rings or Fine Jewelry Collection to find the pieces that celebrate your love and values.