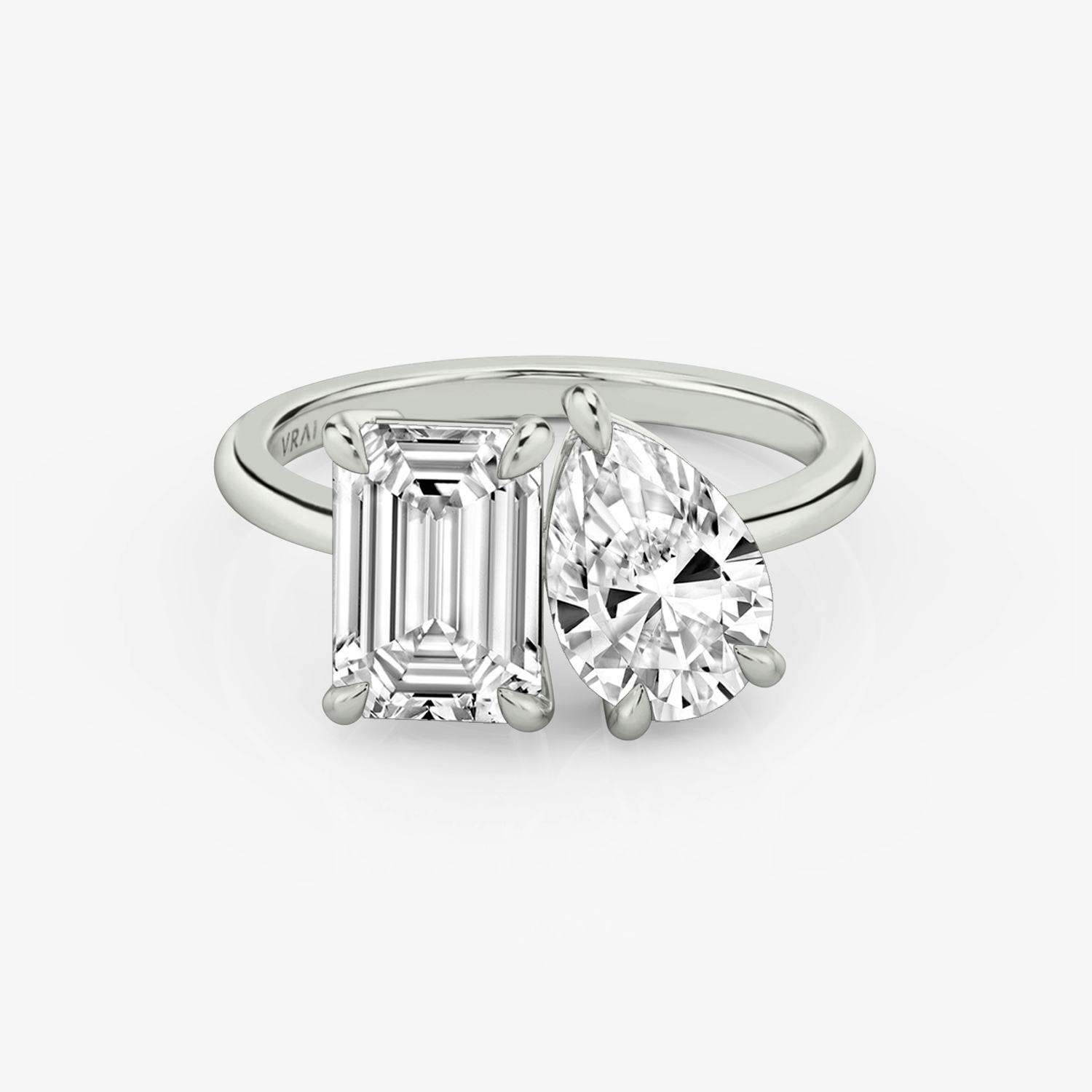 Shown with 2.0ct + 1.5ct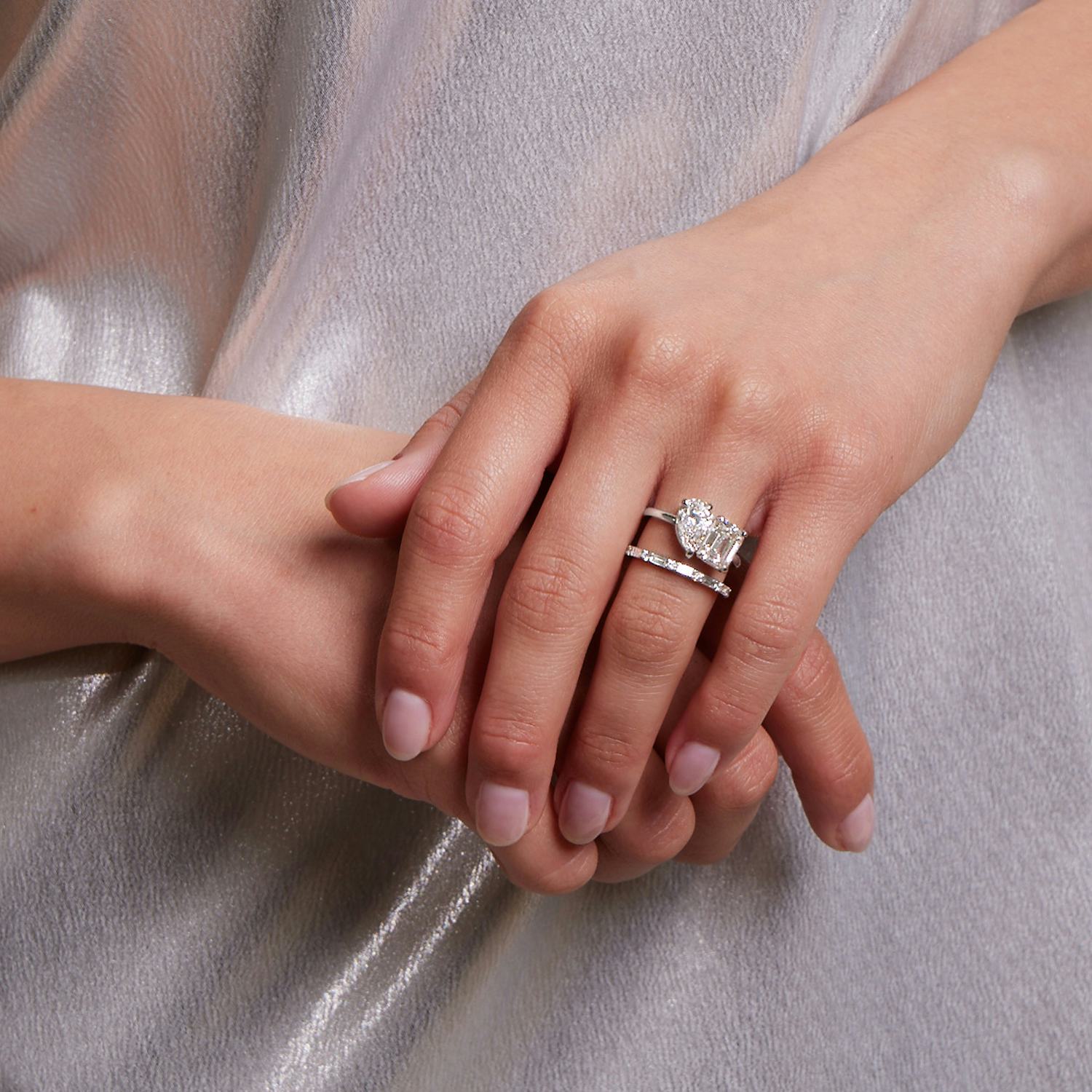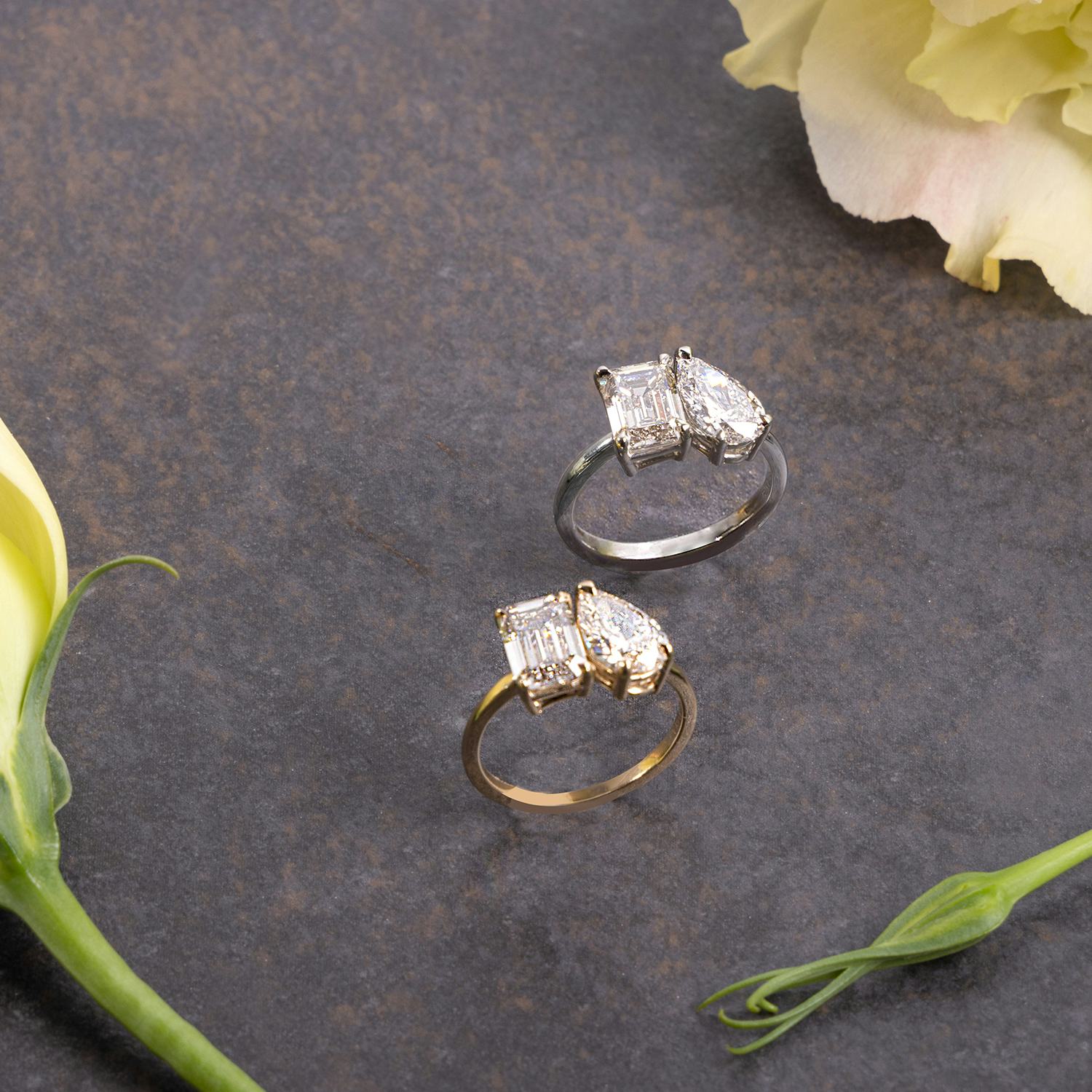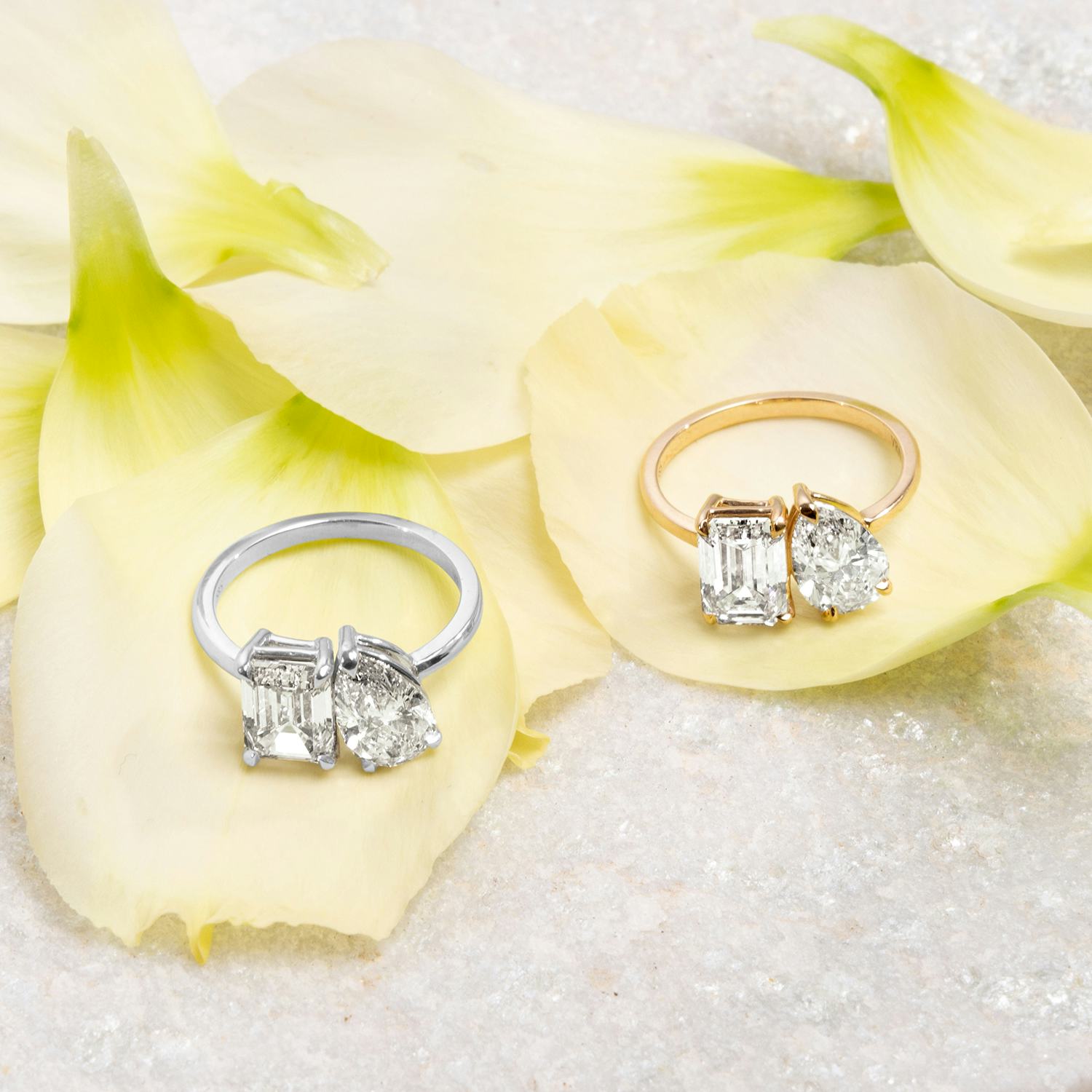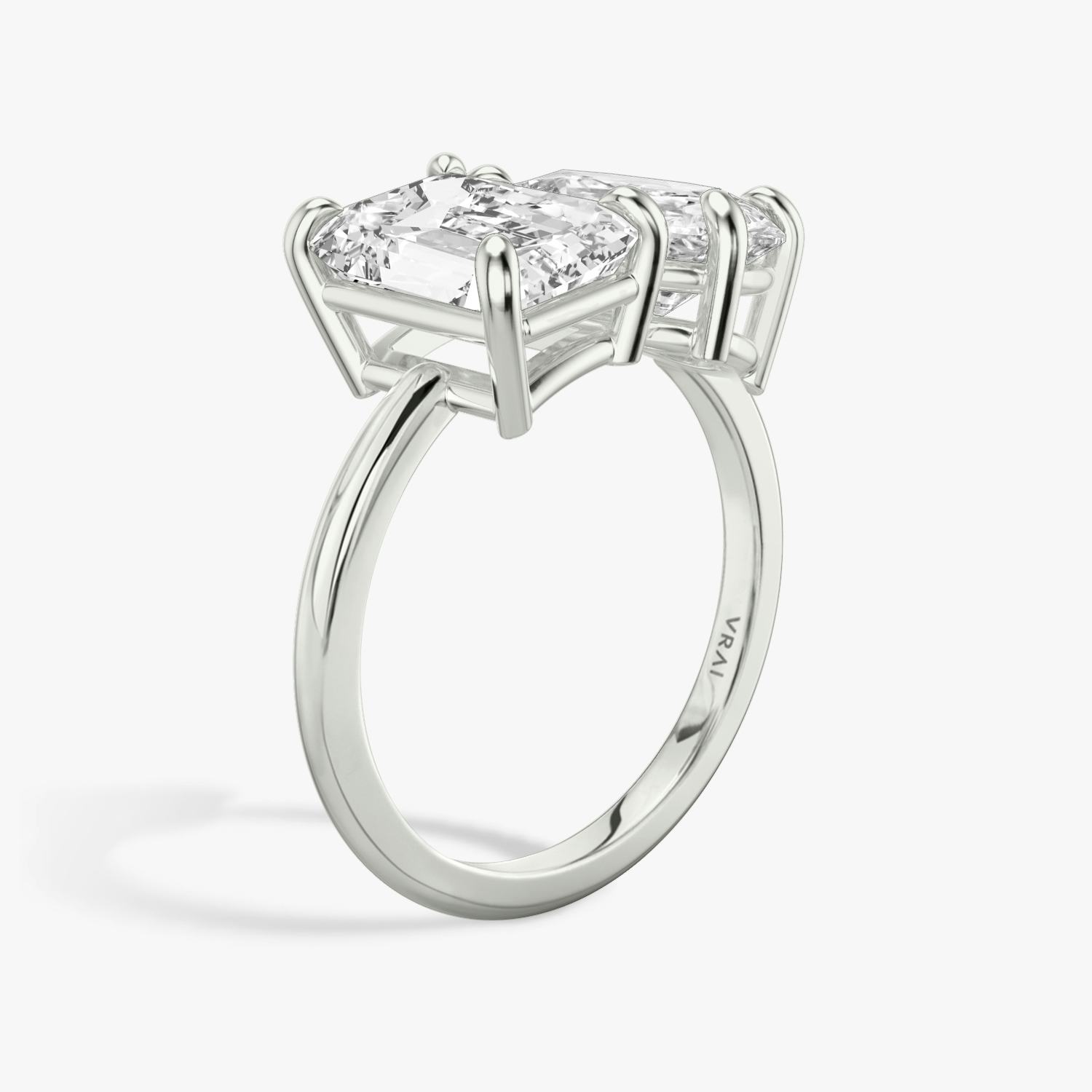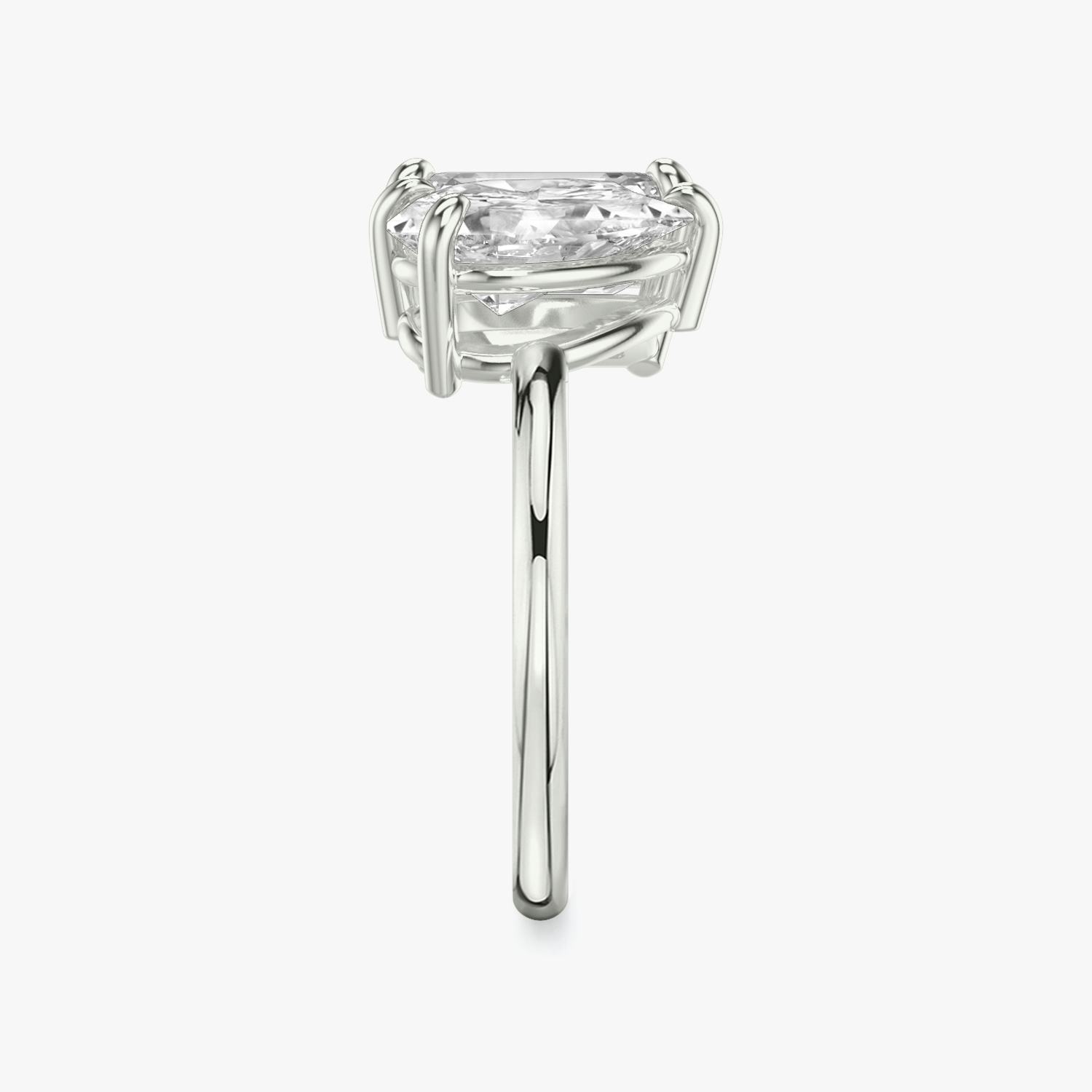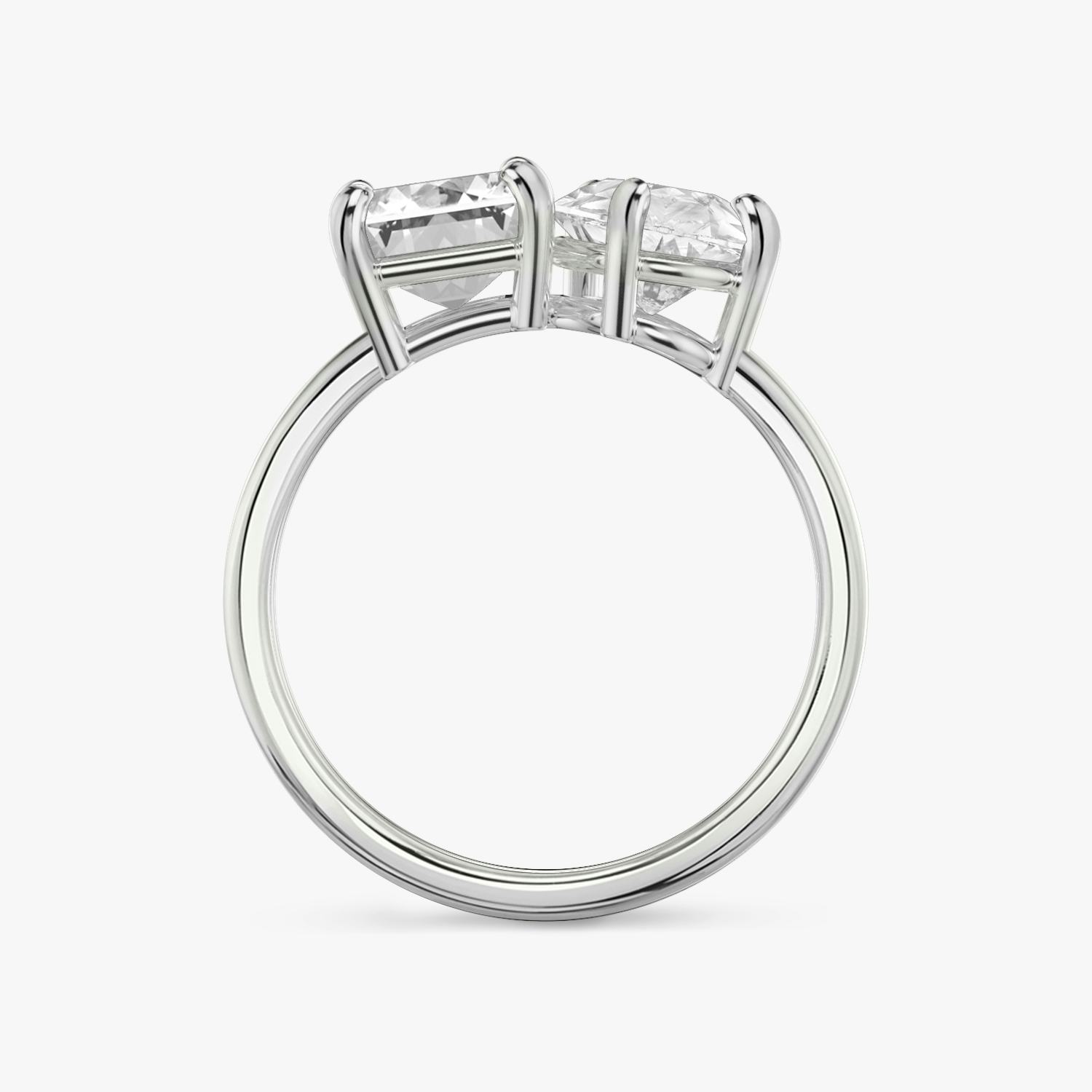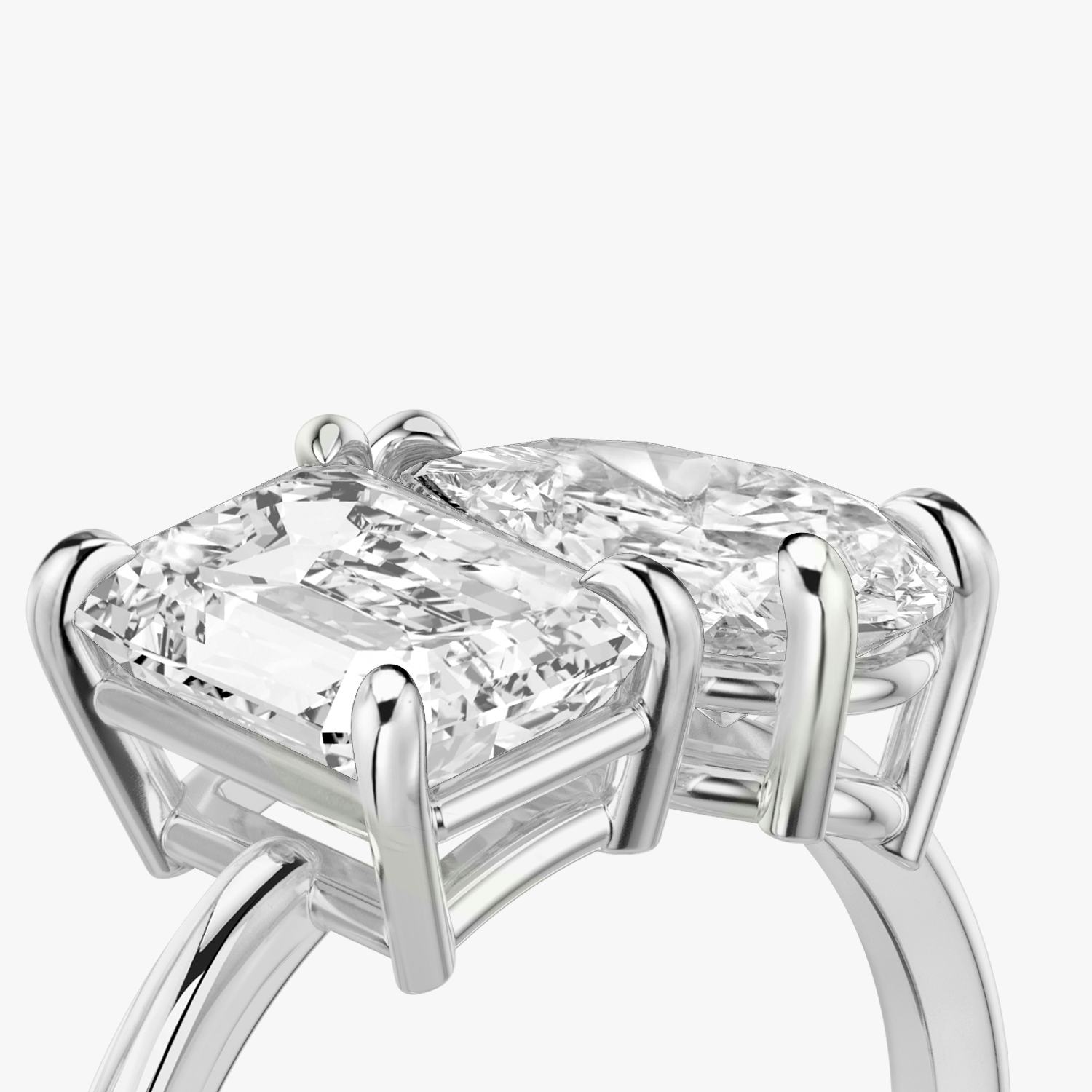 The Toi et Moi Emerald and Pear Engagement Ring
Starting at $1,550
VRAI created diamond
Made-to-order. Ships by Thu, Jun 15
Need more time to think?
Email this customized ring to yourself or drop a hint.
Details
The Toi et Moi ring in platinum with emerald and pear cut diamonds
French for "you and me", the Toi et Moi Engagement Ring celebrates a perfect pairing of unique shapes. The two-stone design features a combination of Round Brilliant, Oval, Emerald, and Pear-shaped VRAI created diamonds in a platinum or solid gold prong setting that allows light to enter from all directions for maximum brilliance.
Band width: 1.7mm
Band depth: 1.6 mm
Setting height: 4.8-5.2mm
Pavé carat weight: 0.13ctw
Shown With CTW: 2.0ct + 1.5ct
You said yes
@vraiofficial
Frequently asked questions
A Toi et Moi ring is an engagement ring that features two diamonds or gemstones instead of one. This duo of center stones either sit atop a traditional band or can be featured on either end of an open cuff ring. The name "Toi et Moi" comes from the French for "you and me" and often symbolizes two people coming together as one.
Toi et Moi engagement rings continue to grow in popularity not only because of their stunning style and shine, but also thanks to multiple celebrity endorsements. The two-stone setting is also popular because of its substantial look — two diamonds side by side create the optical illusion of one large center stone.
You can create a custom Toi et Moi engagement ring by booking an appointment with a diamond expert. Custom designs are for those who love this increasingly popular two-stone setting, but want a design that is uniquely theirs, especially a specific combination of diamond shapes that you want featured in your ring.
The original Toi et Moi was presented by Napoleon Bonaparte to his future bride, Josephine, in the late 1700s. It was former First Lady and style icon Jaqueline Kennedy, however, who made the Toi et Moi popular in the twentieth century with her very own two-stone engagement ring from President John F. Kennedy.
Book an appointment with our diamond experts for personalized guidance in creating the perfect pair. Popular options include the Infinity Band, the Half Pavé Band, or a Flat or Round Band.