Mother's Day picks from our exclusive Stylist Edit
Tara Swennen is a celebrity stylist powerhouse whose thoughtfully-executed wardrobe sessions and editorial eye have not only made her a favorite amongst her Hollywood clientele, but have led to her being named as one of the Top 25 Most Powerful Stylists by The Hollywood Reporter. She was inducted into the Costume Designers Guild and her portfolio is full of striking looks created for personalities such as Mandy Moore, Allison Janey, Matthew McConaughey, and Lana Condor. And her edgy-yet-elegant ongoing collaboration with Kristen Stewart - from magazine covers to the red carpet to the front row of Chanel's latest shows - has made headlines. Whether collaborating on collections for Chanel or Ralph Lauren, or having her work featured in, InStyle, Nylon, Vogue, Esquire UK, and more, she consistently demonstrates a unique talent in bringing out a subject's effervescent personality and highlights their natural assets with key wardrobe choices and perfect accessories.
Using her talent and eye for flawless style, Tara has curated a Mother's Day Stylist Edit for VRAI. In this exclusive edit, we invite you to explore the modern, elegant, and distinctive pieces featuring VRAI created diamonds that effortlessly enhance your everyday style - or to gift them to the mother figures in your life who deserve them the most. After the many challenges and changes all have faced this past year, making time for life's true moments - as well as the importance of commemorating each mother's personal victories, beauty, and strength - is essential.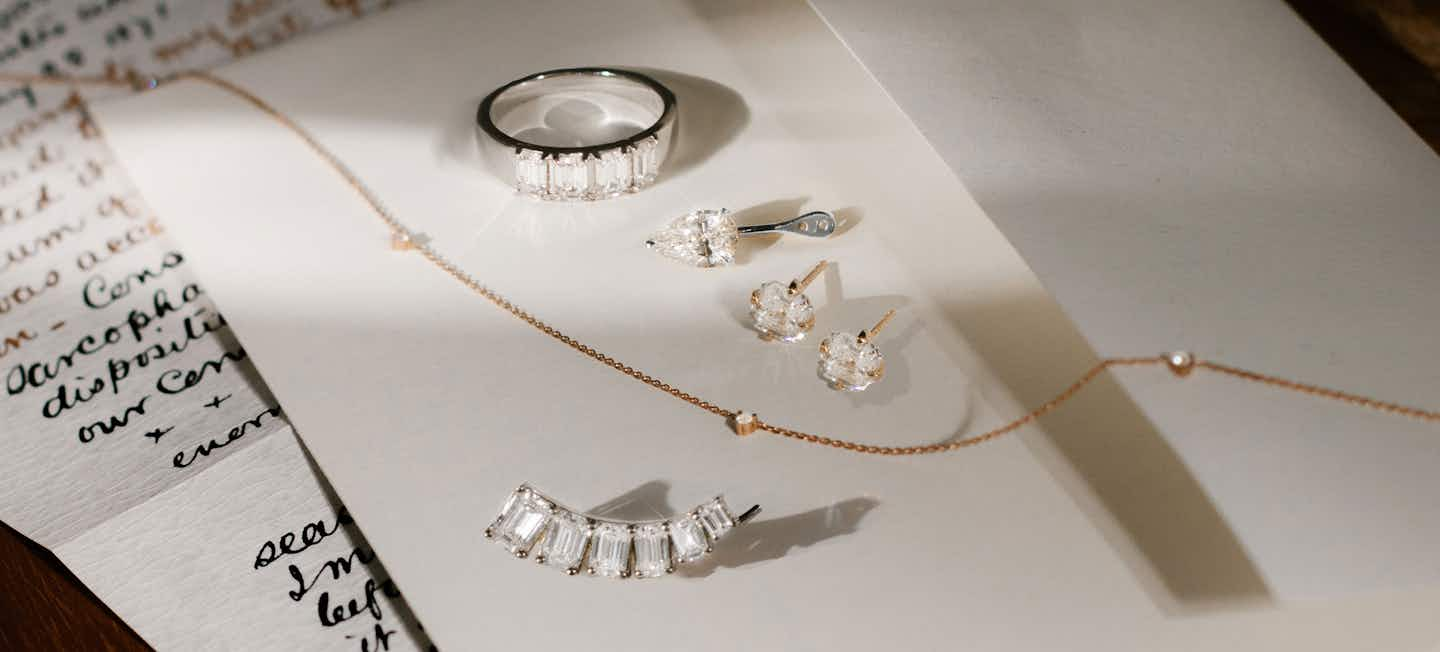 Know your style
When curating the Stylist Edit, Tara emphasized the importance of knowing one's own personal style. Likening it to the work she does for celebrity clients, she says, "The most important thing I think about when styling jewelry is making sure the perfect pieces not only complete one's look and create balance, but are also uniquely personal. Each piece should not only complement the full outfit and personality of my client, but should also work in tandem with each other!"
The inspiration behind her VRAI Mother's Day Stylist Edit was purposefully personal. Tara selected items that she knew she would incorporate into her everyday style and can be worn to highlight nearly any look.
As a stylist for over a decade, Tara knows how to describe her own personal style by heart. "I like to think of myself as sophisticated with a twist! I tend to add one unusual element to my look to make it exclusively mine."
A mother's point of view
Perhaps Tara's greatest source of inspiration for this Mother's Day edit came from being a mother herself. "As a wardrobe stylist and a single mom, I am always on the go and need jewelry that can travel seamlessly from running errands, to the workplace, and beyond." Her selection here reflects that; she expressly chose pieces that transition from day to night with ease.
Outside of the world of high fashion and fine jewelry, she understands how much motherhood has impacted her view of the world at large. "Being a mother is the hardest and yet most rewarding job I've ever had," Tara emphasizes. "It has taught me unwavering love, selflessness, and the power to live without sleep!" These life lessons have impacted the stylist in the professional realm, as well. "I love seeing the world from the perspective of my child - she inspires a new level of devotion and creativity that I now harness because of her."
In the face of this past year's many challenges, and the toll it has had on mothers who have taken on so many new and unanticipated roles, Tara encourages all parents to keep it in perspective. "The best advice I ever got was simply knowing that you can't. Strive every day to do the very best that you can do - but know that some days, you will inevitably drop the ball. And that's OK! Take it day by day and know that, as long as you cherish, lead, and love them, [your children] will all be ok, and so will you!"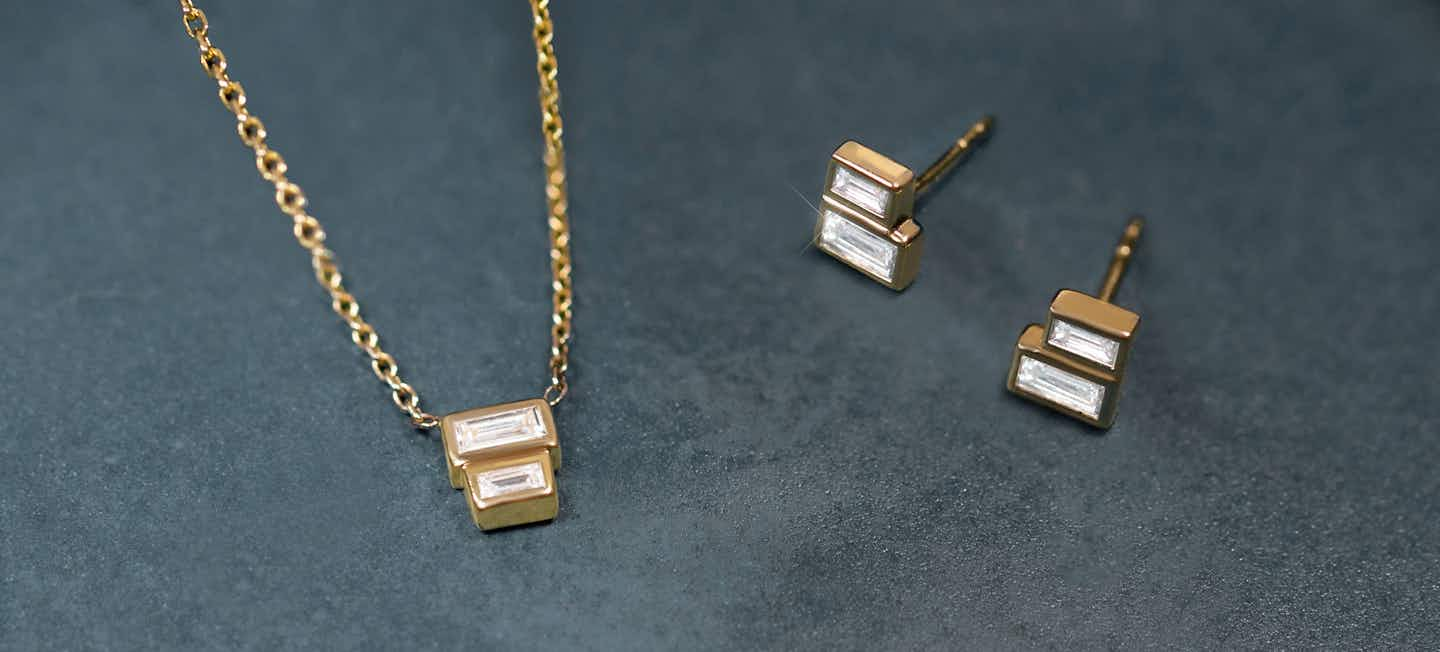 True values
In partnering with VRAI for this exclusive Stylist Edit, Tara also understands that we are honoring more than mothers and mother figures - the fine jewelry featuring diamonds sustainably created by VRAI is a celebration of Mother Earth.
When asked about the importance of sustainability in the fashion industry, Tara states that "...we have come to a crucial tipping point where the ethos of sustainable fashion has become extremely important. The intrinsic goals of sustainable fashion aim to help ameliorate the effects on everyone currently being affected by it - by encompassing labor rights, repurposing, upcycling, low waste, low carbon, low impact, and the use of sustainable, alternative, and organic materials, it aims to turn the industry into a force for good."
These true values are, of course, reflected in the VRAI fine jewelry that Tara has chosen. But her love for the planet and her particular interest in animal welfare is an affair closer to home - where she is mother to a number of pets, as well. "At my house, we have an African leopard tortoise and three miniature pot-bellied pigs, and they are valued members that make us laugh, keep us on our toes, and add plenty of excitement daily. A few were rescued and in need of a new family, and we were happy to oblige! As a vegan and animal activist, I find it very important to show love to all creatures. So my family definitely extends to my four-legged friends and will surely continue to grow!"
10% of sales from the Stylist Edit will be donated to The Gentle Barn, who are working to create a kinder world by rescuing animals, giving them sanctuary, and healing children through telling the animals' stories. Feel inspired to choose one of Tara's selections to add light to your day. Or select a gift from her Stylist Edit for the individual in your life who shines, knowing that your gift is one that also gives back.
Shop the Mother's Day Stylist Edit here
Find out more about Gentle Barn here.